Curl up with one of these comforting 12 Vegan Soup Recipes to warm your body and soul! From soup to chili, you'll find something to satisfy your taste buds!
I know many parts of the country are experiencing extremely cold weather right now, so I decided to put together these 12 Vegan Soup Recipes. I actually eat soup all year long, no matter what the temperature is.
Many of these are my go-to soup recipes when I want a warm comforting meal. Not only are these vegan soup recipes some of my favorite go-to meals, but many are great for camping because they have so few ingredients.
Did you know that January is National soup month? I wanted to get this posted in January, but life happens and this post didn't.
Since I am still recovering from a broken ankle that happened back in October, creating new recipes has been extremely slow going. Everything takes me about four times as long.
My solution has been to put together round ups of my favorite recipes instead. One of the other round ups that I put together was 10 Easy Vegan Go-To Meals. That post is filled with my favorite go-to meals that are so easy that you can memorize them. Some are taste as you go, customizing each time you make it.
Many of these soup recipes can be memorized or customized as well.
Curl up with one of these comforting 12 Vegan Soup Recipes to warm your body and soul! From soup to chili, you'll find something to satisfy your taste buds!
Click To Tweet
12 Vegan Soup Recipes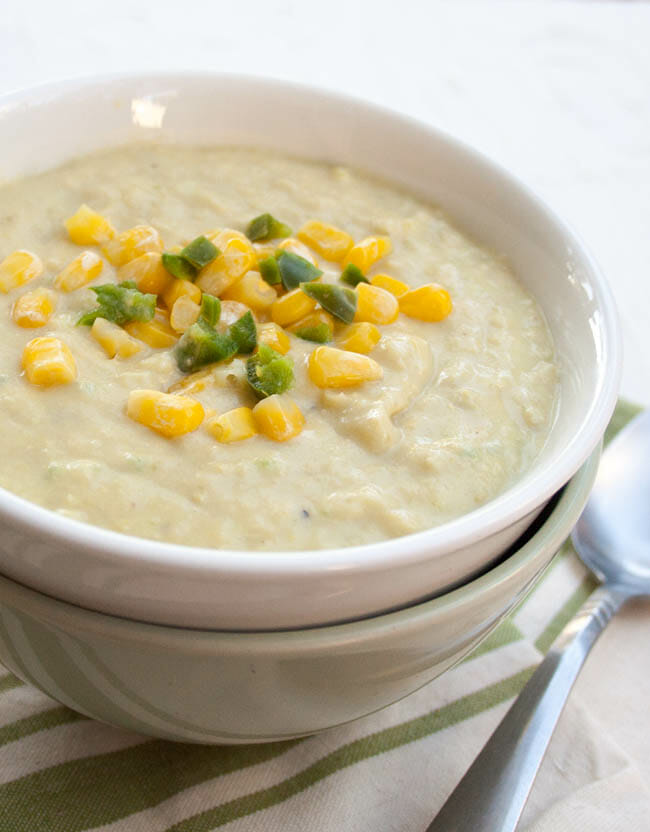 Creamy Corn Soup with Jalapeño
This rich, spicy soup is sure to warm you up! It has rich coconut milk as the base and key lime juice to add a bright flavor.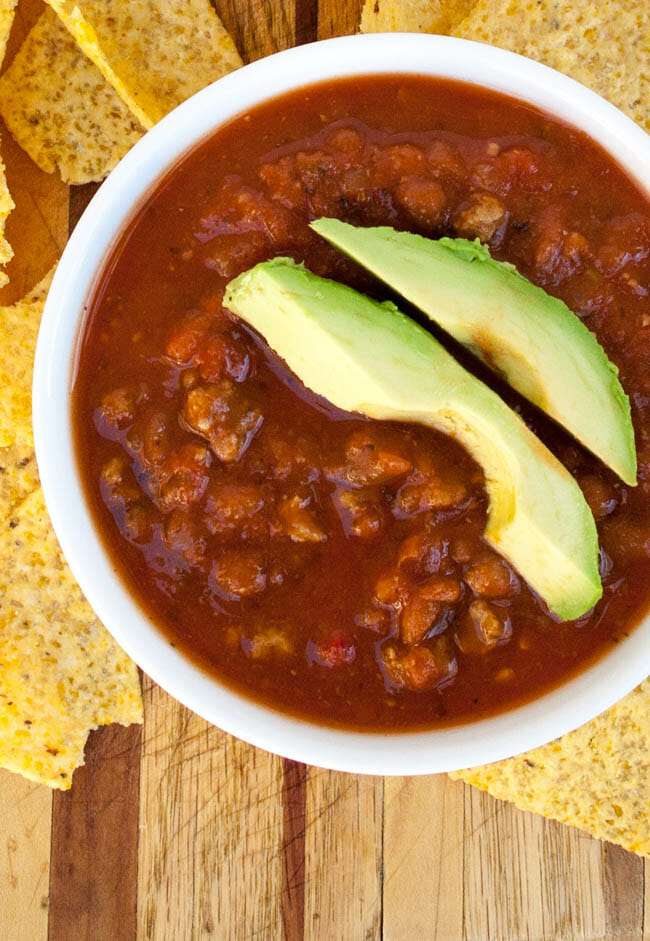 This recipe doesn't even require measuring! I have made this many times when I wanted an easy comforting and filling meal. Add vegan sour cream or sliced avocados to top it off.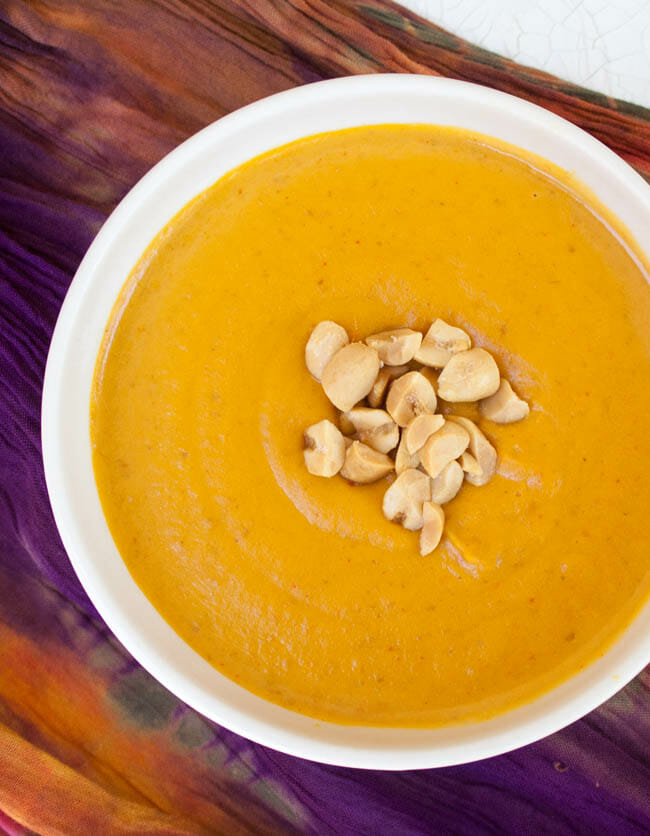 5 Ingredient Curry Peanut Pumpkin Soup
Here is another quick and easy recipe. This soup is perfect for when you want all the flavor, but not all the fuss.
Nutritional yeast adds a cheesy flavor to this comforting soup. Raw cashews add a creamy nutty flavor. Your taste buds will be dancing for joy!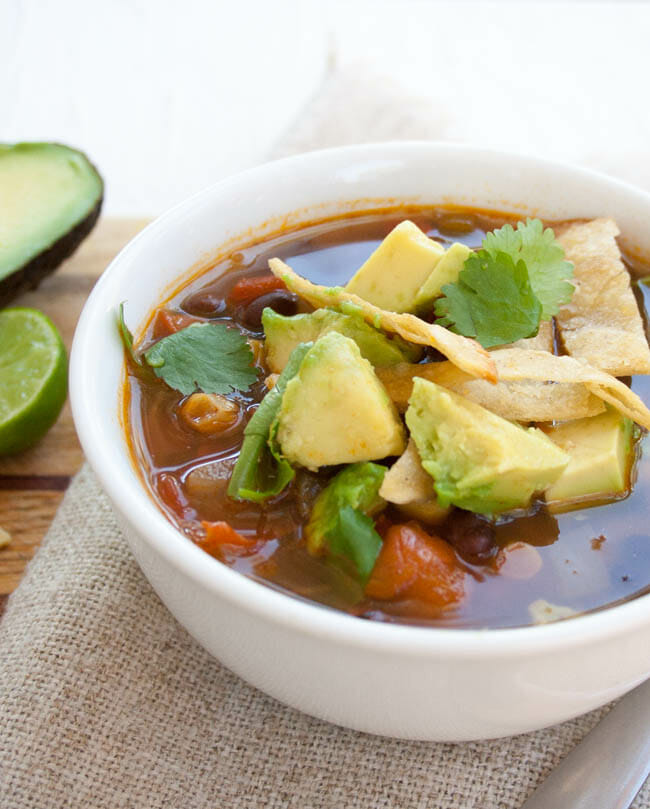 This is the ultimate comfort food in a bowl. It is perfect for curling up with on cold Winter days.
Roasted Pepper and Tomato Soup
This rich soup gets its creaminess from sweet potato. You can never go wrong with fresh basil. Balsamic vinegar adds some brightness to balance things out.
This hearty soup is perfect for a quick weeknight meal or a camping trip. Make it as spicy as you want with your favorite salsa.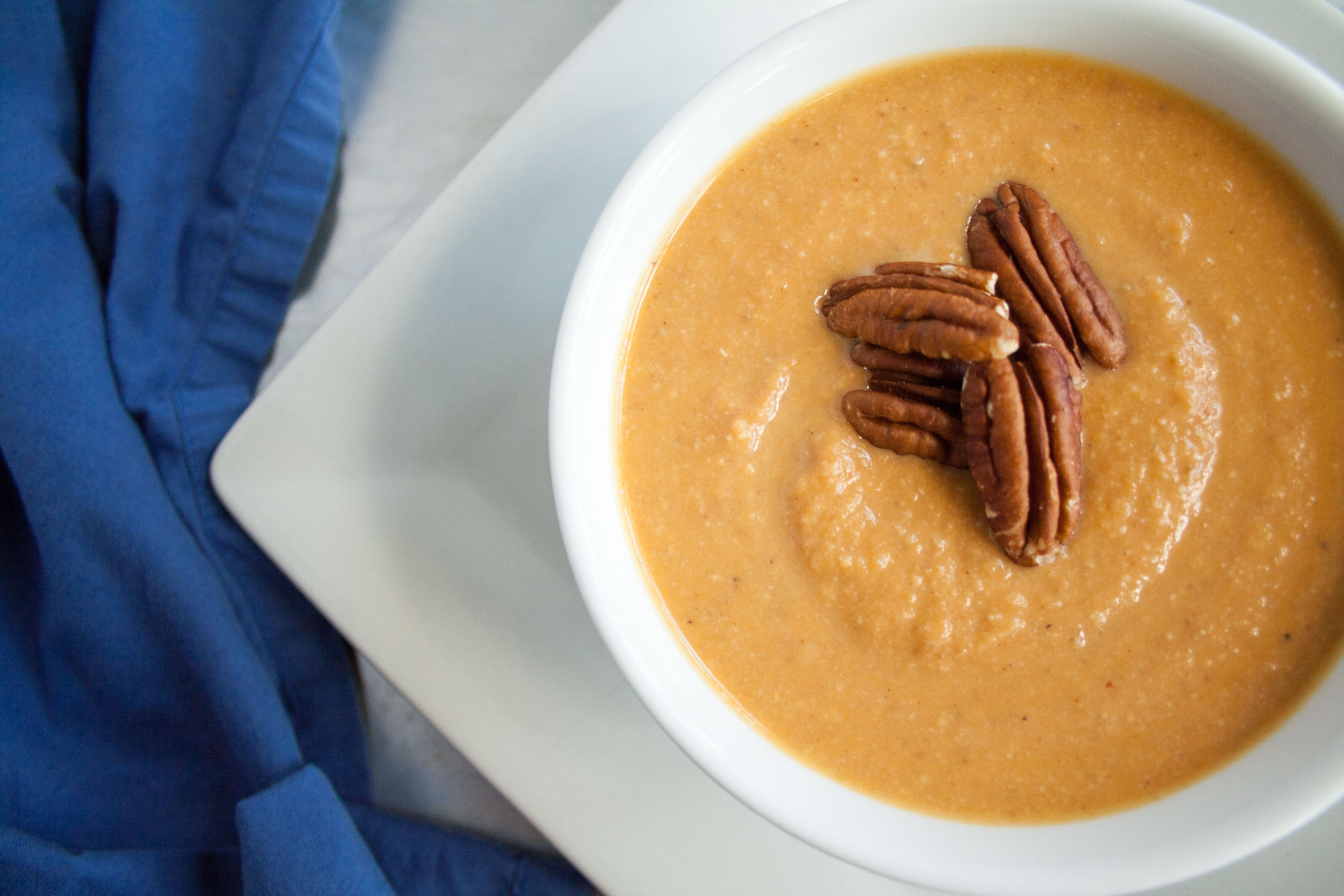 Sweet Potato Soup with Toasted Pecans
This rich creamy soup is Thanksgiving in a bowl. When I want something sweet, but healthy and comforting, this is the soup that I gravitate towards.
Thai Curry Butternut Squash Soup
The intoxicating aroma of this recipe will make you salivate while waiting for it to come together. Can you tell it's one of my favorites?
Creamy Roasted Cauliflower and Garlic Soup
This soup gets its richness from roasted cauliflower and garlic. To make it even richer and creamier, there's raw cashews blended in.
5 Ingredient Sun-dried Tomato Soup
This easy recipe made with pantry staples comes together in minutes. Sun-dried tomatoes elevates this tomato soup to a whole new level.
Want dinner waiting for you when you get home? This hearty soup will fill your kitchen with an amazing aroma and have you eating in no time!
There you have it, 12 Vegan Soup Recipes to keep you warm this Winter. If you need more vegan soup inspiration, check out my Vegan Soups, Stews, and Chili board on Pinterest. There's a ton of great vegan soup recipes from around the web.