These are the Best Vegan Taco Recipes for taco night. From fusion tacos to classic taco recipes, there's something for everyone.
I don't think I've met anyone who doesn't like tacos. They're fun to eat and can be customized to your liking.
These Vegan Taco Recipes are some of my favorites on the blog. From soft corn tortilla tacos to hard shell tacos that are popular in the U.S., I've got it.
There are breakfast and dinner taco recipes. If you like fusion cuisine, try some Takoraisu (Taco Rice).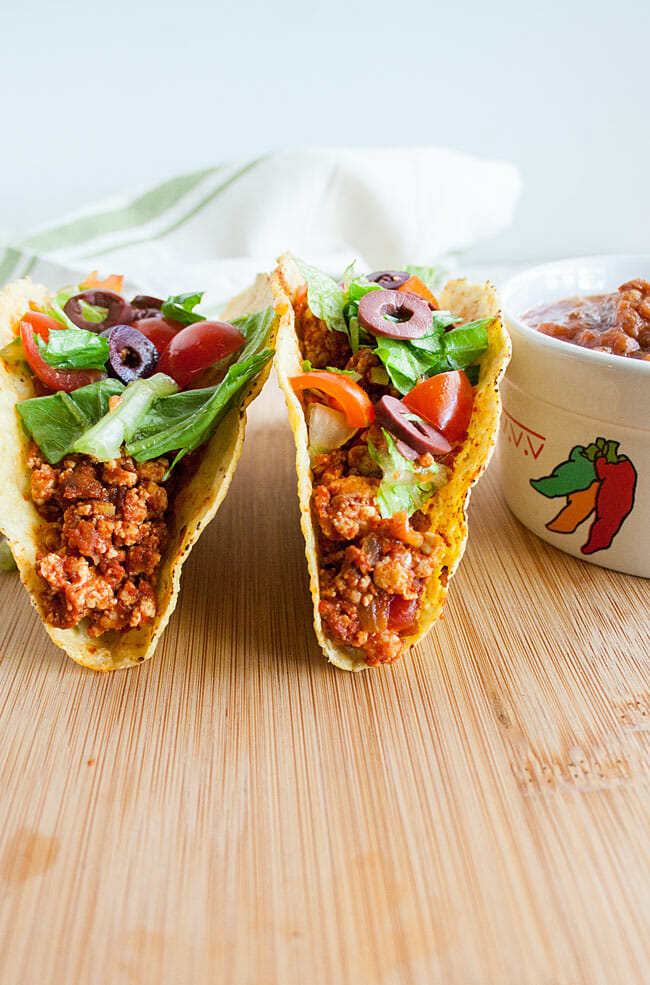 These healthy Spicy Tofu Tacos have a spicy crumbled tofu filling in a crunchy taco shell with all your favorite toppings.
These vegan gluten free Cornmeal Baked Avocado Tacos have just the right balance of sweet and spicy.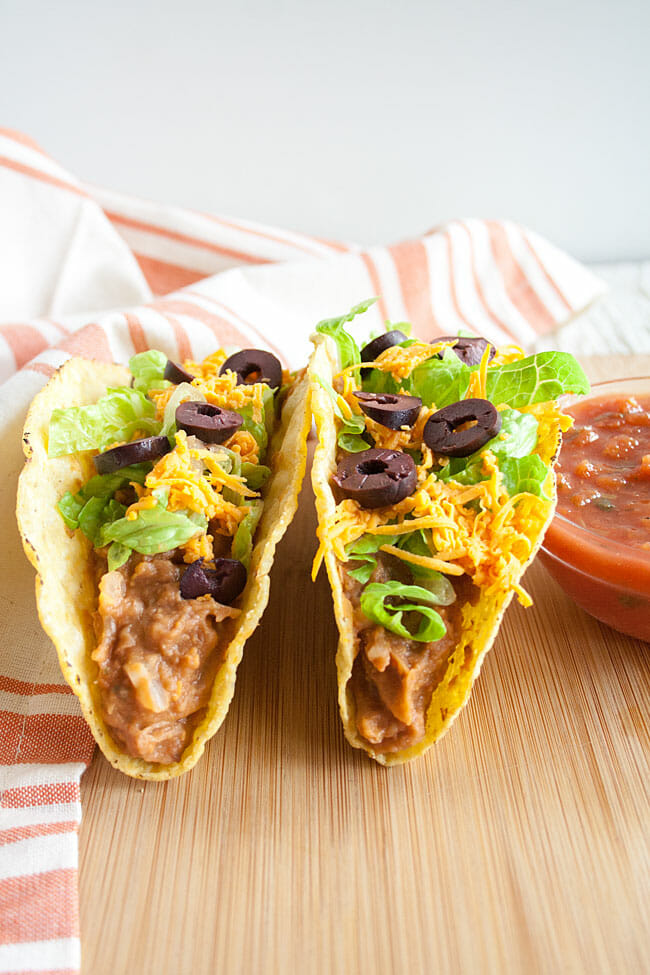 These easy Refried Bean Tacos are a simple healthy meal. The refried beans are doctored up with spices for a flavorful filling.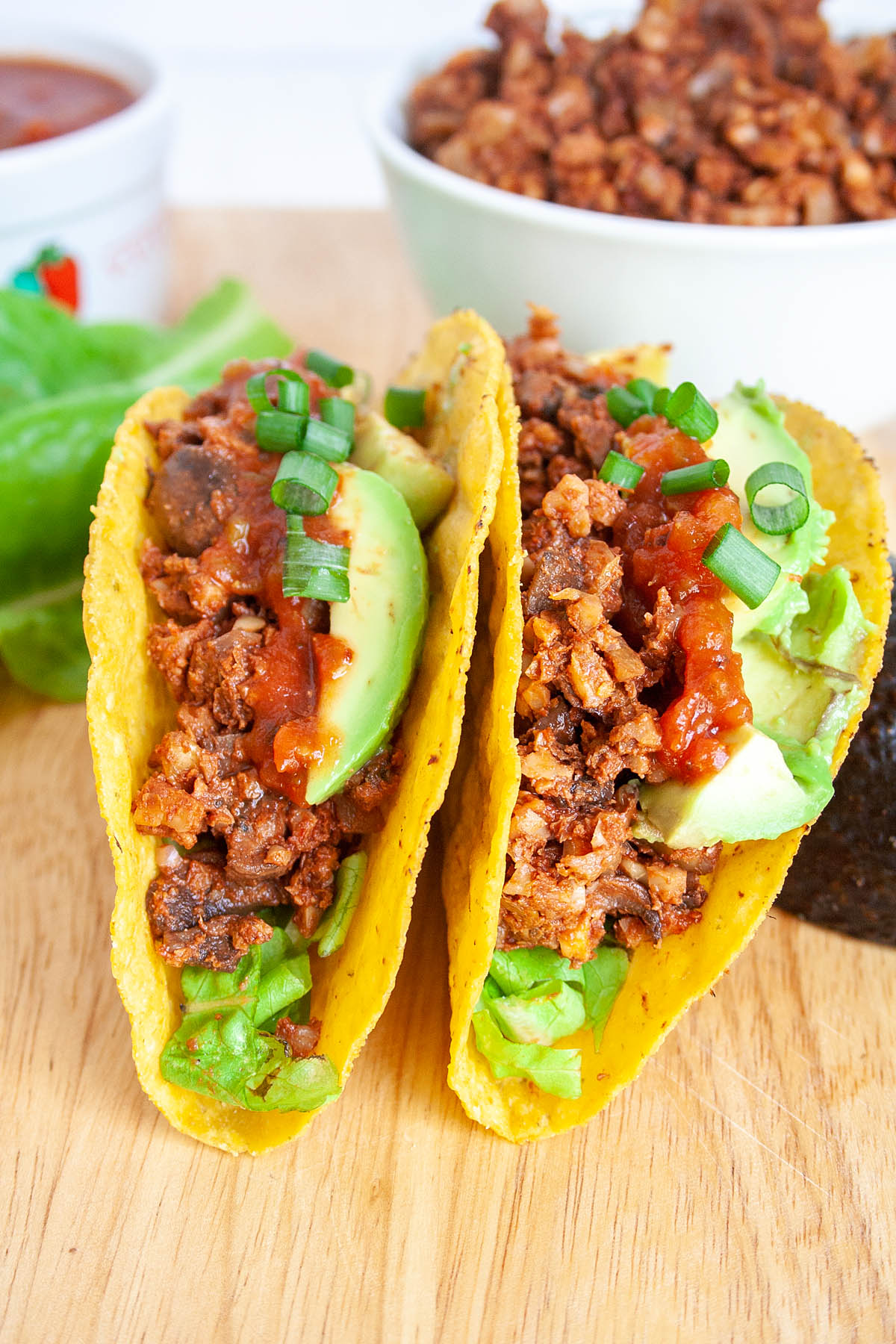 This easy Walnut Taco Meat is flavored with homemade taco seasonings, onions, mushrooms, salsa, and tomato paste. Even picky eaters will love it!
These healthy spicy Black Bean Jicama Tacos with Chipotle Cream are a fun way to eat tacos - in a jicama taco shell!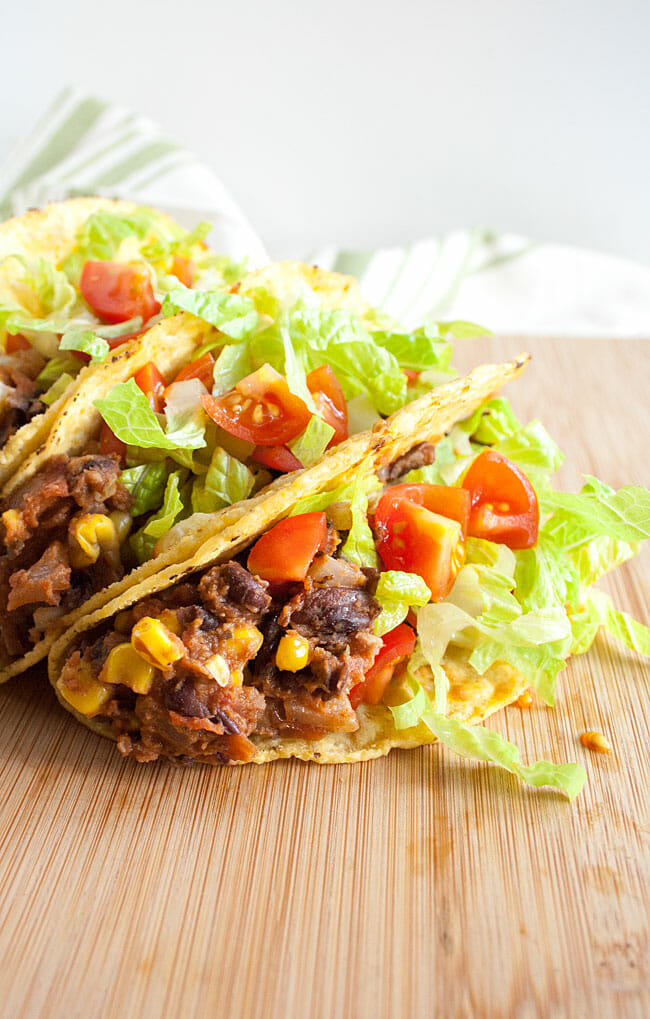 These healthy Black Bean and Corn Tacos have a spicy black bean and corn filling. They are a quick and easy meal.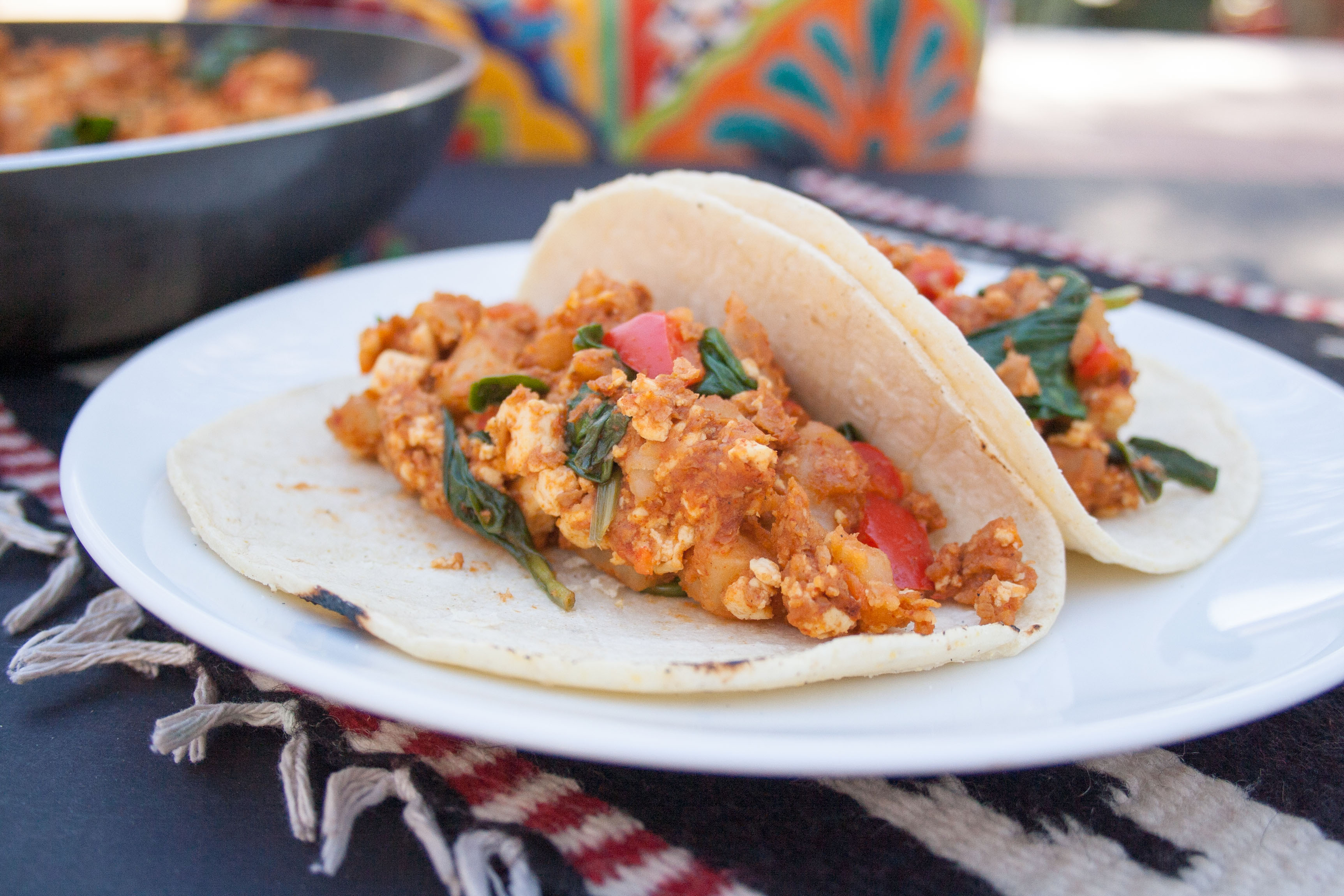 These vegan Soy Chorizo and Tofu Breakfast Tacos are spicy and satisfying. They are a perfect way to start your day!
These BBQ Tempeh Tacos with Grilled Pineapple Guacamole are sweet and spicy! They will be a welcome change on taco night!
Other Vegan Recipe Roundups