Homemade kombucha is easy and inexpensive. Here's a collection of different flavored Kombucha Recipes to try at home.
If you like kombucha as much as I do, it only makes sense to make your own kombucha at home. You control the ingredients and you save a ton of money.
Making kombucha at home is really easy and it's fun to add flavors and play with flavor combinations. You just need a few tools to get you started, some of which you may already have at home.
Two Types of Fermentation
The first fermentation of kombucha is when you combine sweetened tea, a kombucha scoby, and some starter tea. You let it ferment for 7-21 days and the result is uncarbonated unflavored kombucha.
To see what tools you'll need for the first fermentation kombucha, and what's involved with making it, check out my recipe for Homemade Kombucha.
The second fermentation involves taking that kombucha you made in the first fermentation and adding flavor, which is what you'll be doing for the majority of the kombucha recipes below.
Tools
For these second fermentation recipes you'll need some homemade kombucha, some bottles with flip top lids, and a funnel.
Recipes
This fizzy Raspberry Kombucha is sweet and tart. It's a great alternative to soda.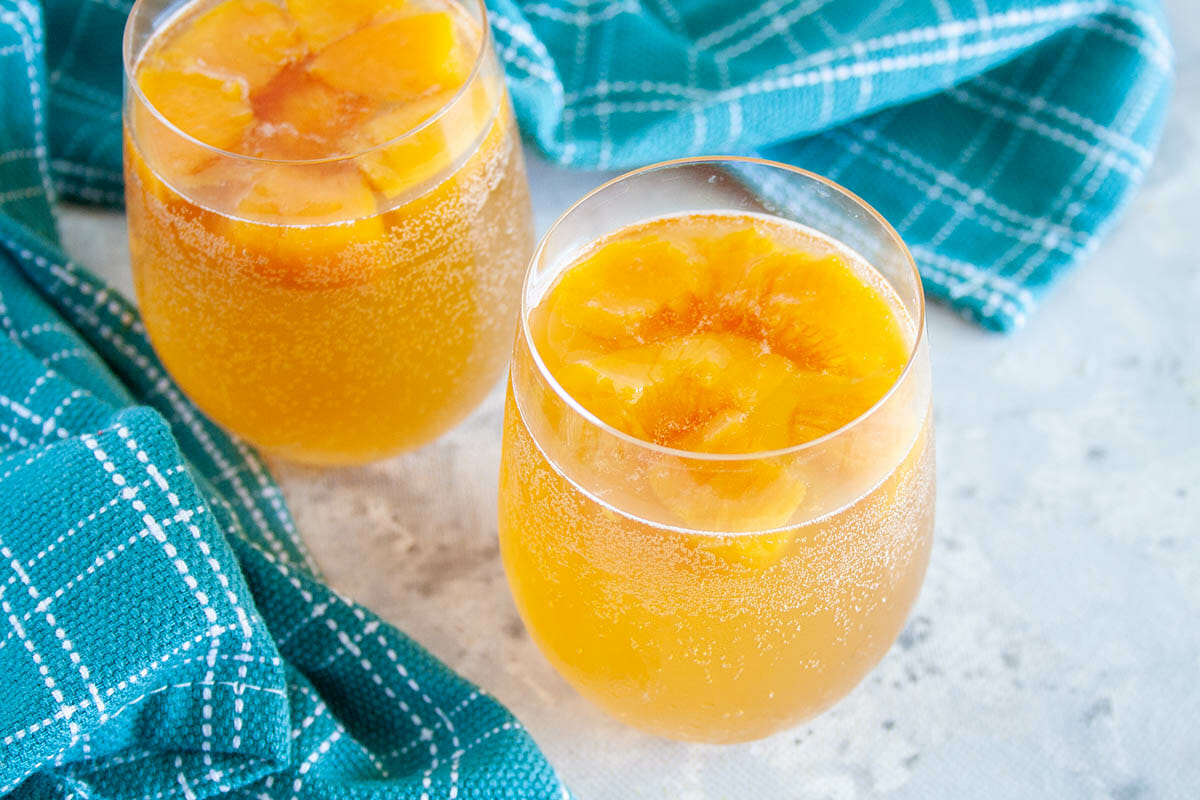 This sweet homemade Peach Kombucha is a fun treat. It's the perfect summer drink!
This tart first fermentation Hibiscus Kombucha is a great alternative to homemade kombucha with black tea. It works great with flavors too!
This sweet fizzy Lemon Ginger Kombucha is the perfect refreshing drink to cool you off. It's a great alternative to lemonade.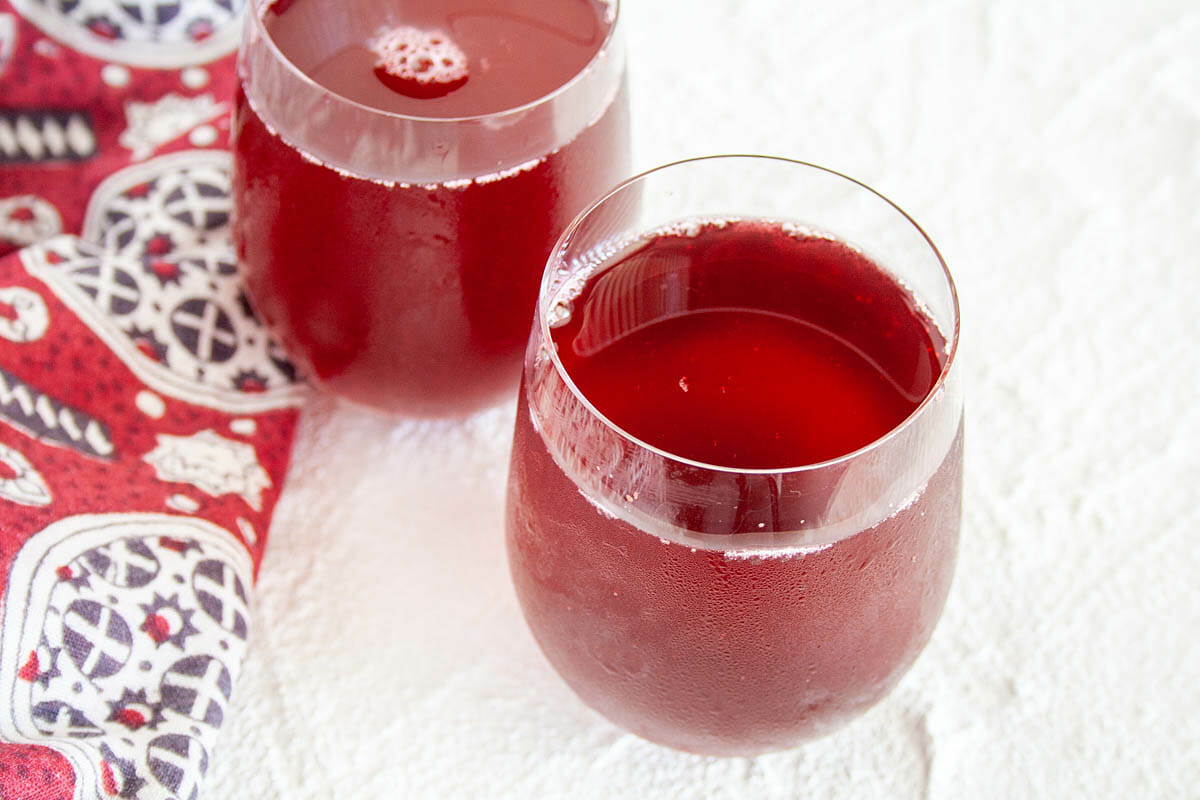 This homemade Cherry Kombucha can be made anytime of the year since it can be made with fresh or frozen cherries.
This easy Lavender Kombucha has a lovely floral flavor from lavender simple syrup. It's sweet, fizzy, and refreshing!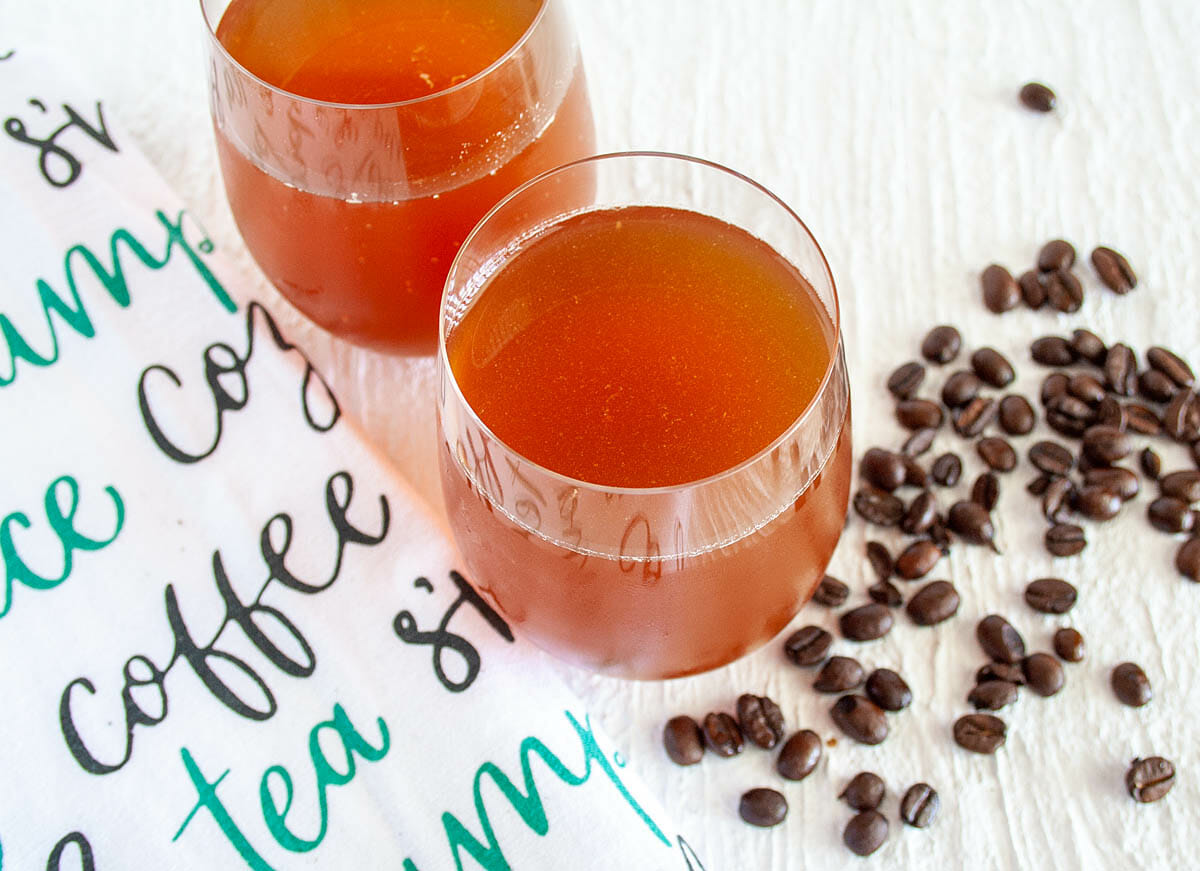 This Coffee Kombucha combines two great drinks into one. It's the perfect pick me up for anytime of the day!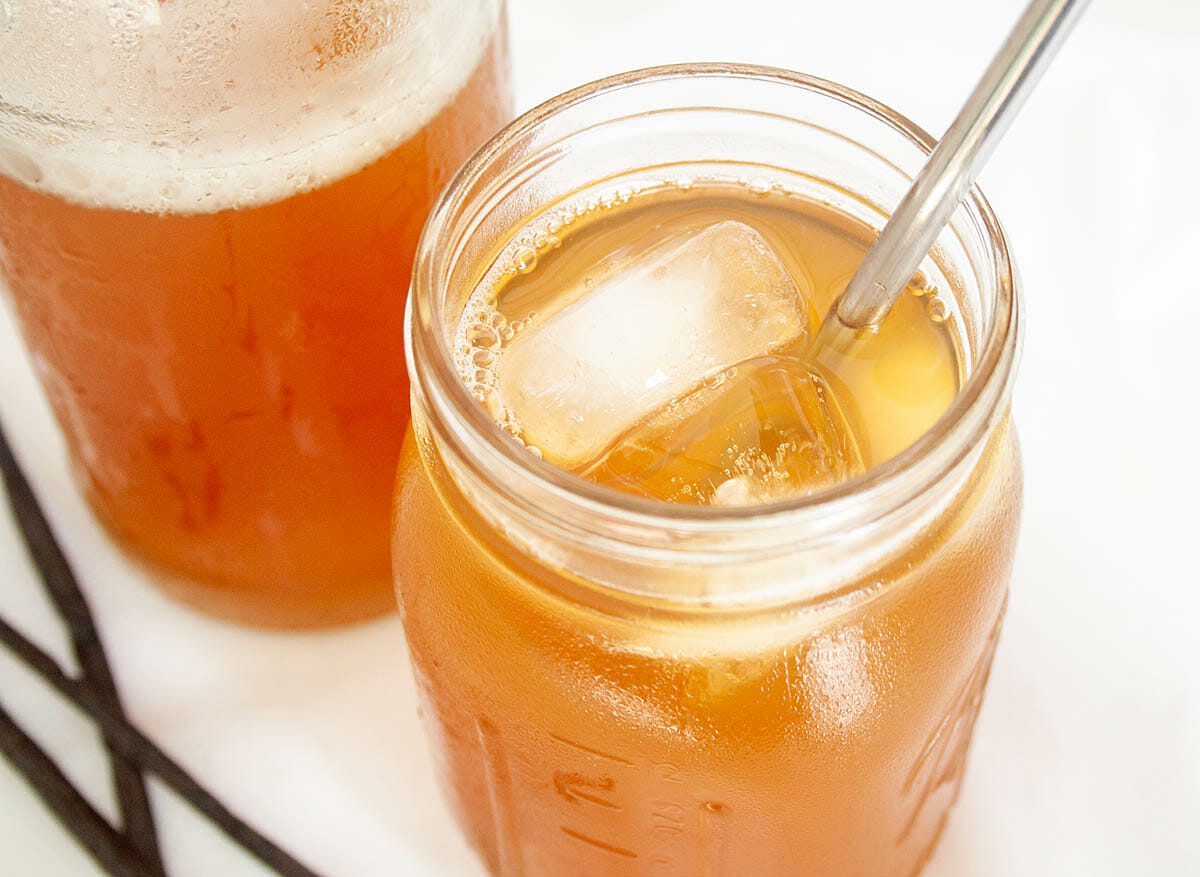 This Vanilla Kombucha has a smooth rich flavor, reminiscent of cream soda. It can be made with vanilla bean seeds or vanilla extract.
This homemade Blackberry Kombucha is light and refreshing.
This homemade Chocolate Kombucha made with cacao powder is a thirst quenching pick me up anytime of the day!
This Chai Kombucha combines warming chai spices and sweet tart kombucha in one bottle. Made with chai simple syrup, it's quite refreshing!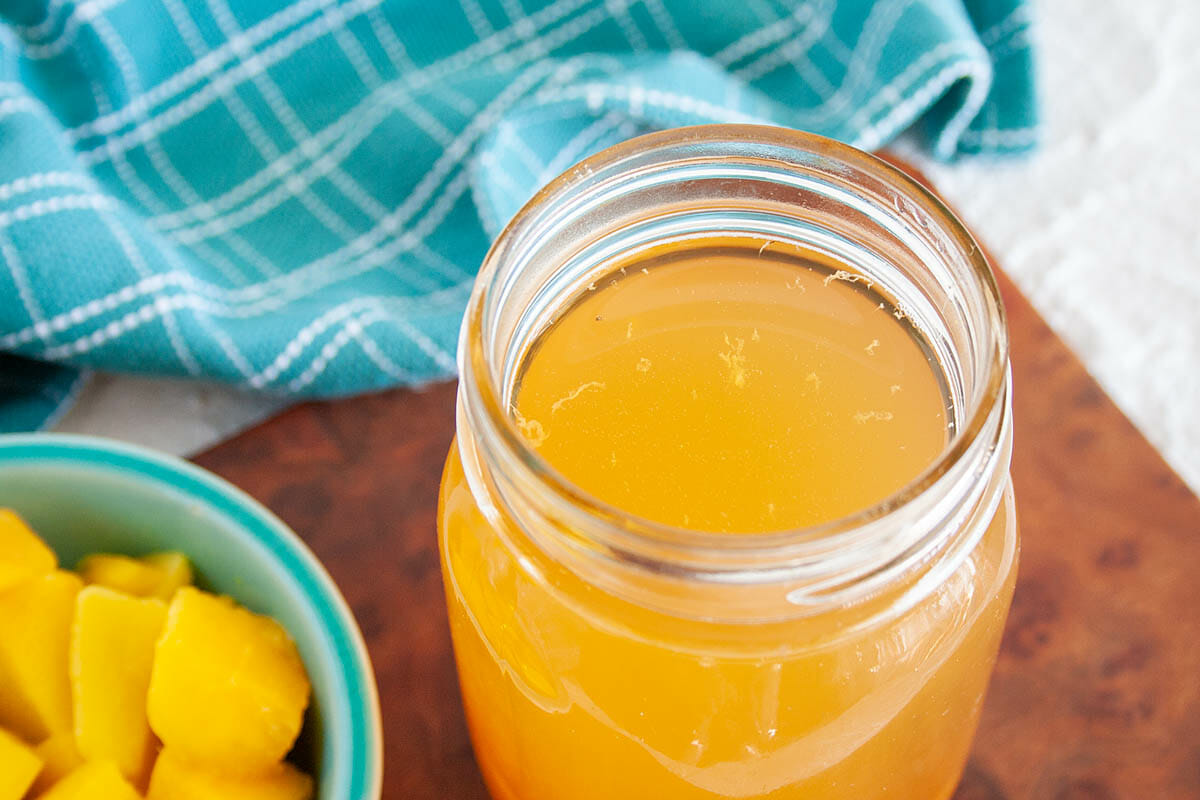 This sweet fruity Mango Kombucha is super easy to make. Made with fresh or frozen mango, you can have it anytime!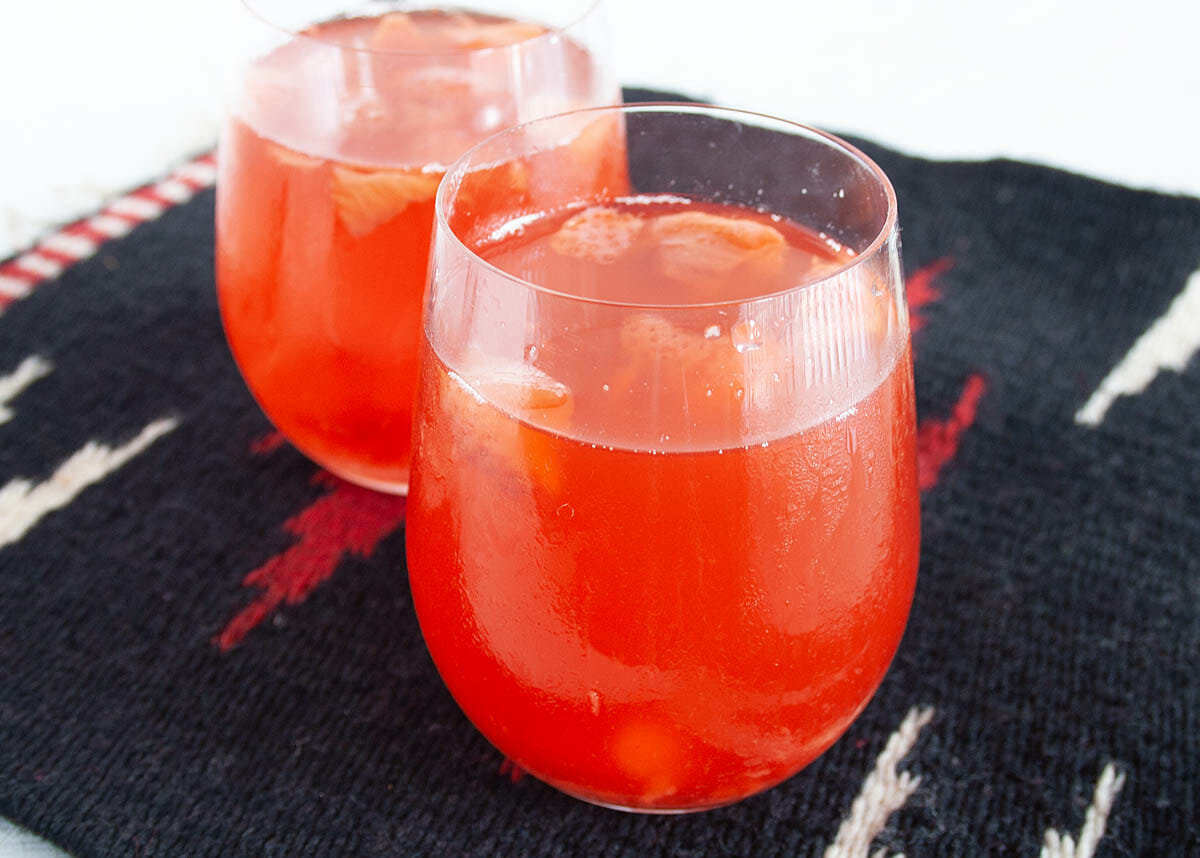 Move over lemonade, this sweet bubbly Strawberry Kombucha is a refreshing drink for summer.
This fruity Blueberry Ginger Kombucha is truly addictive! It's just as good as store-bought and much cheaper.
Lime and mint make this refreshing Mojito Kombucha taste like the cocktail but without the alcohol.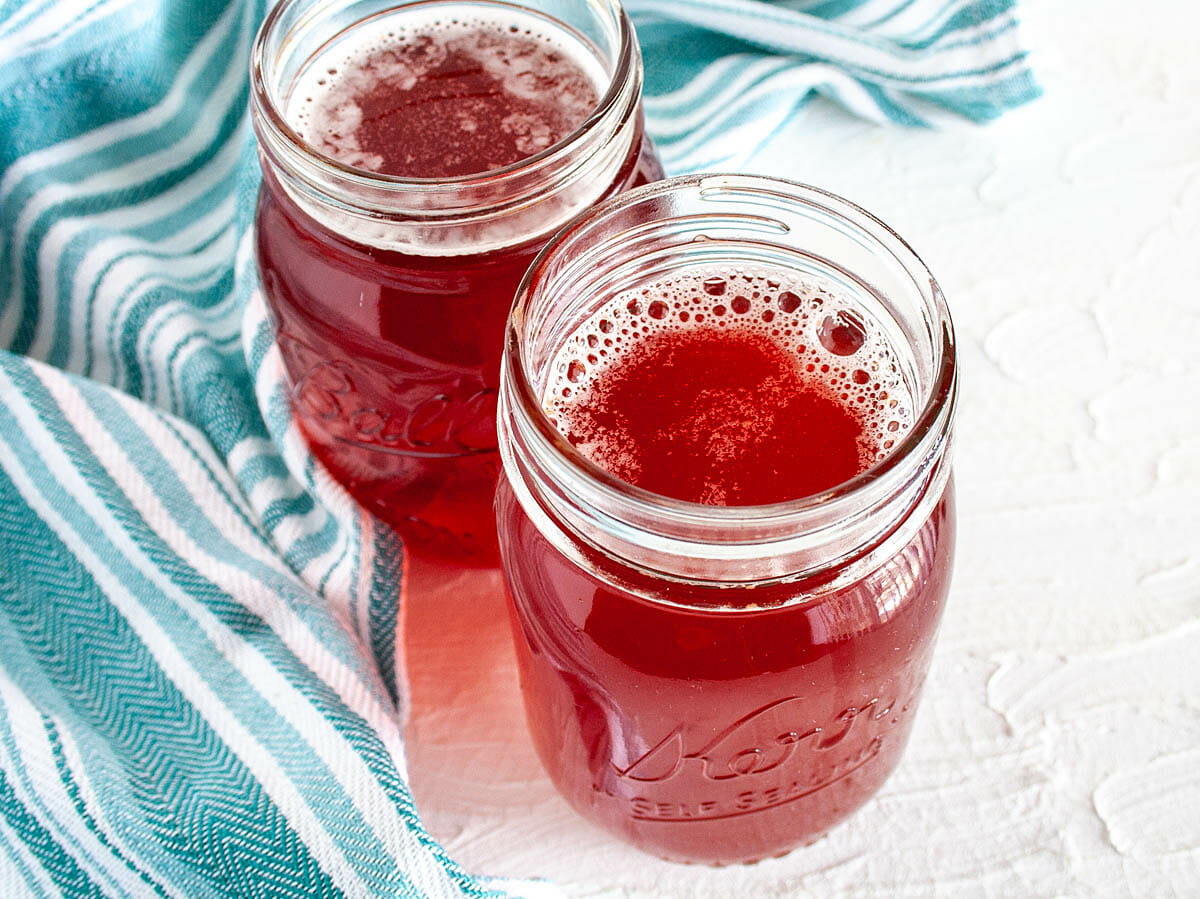 This homemade Pomegranate Kombucha is made with pomegranate juice. It's a great drink for fall.
This spiced Apple Cinnamon Kombucha is a great alternative to apple cider.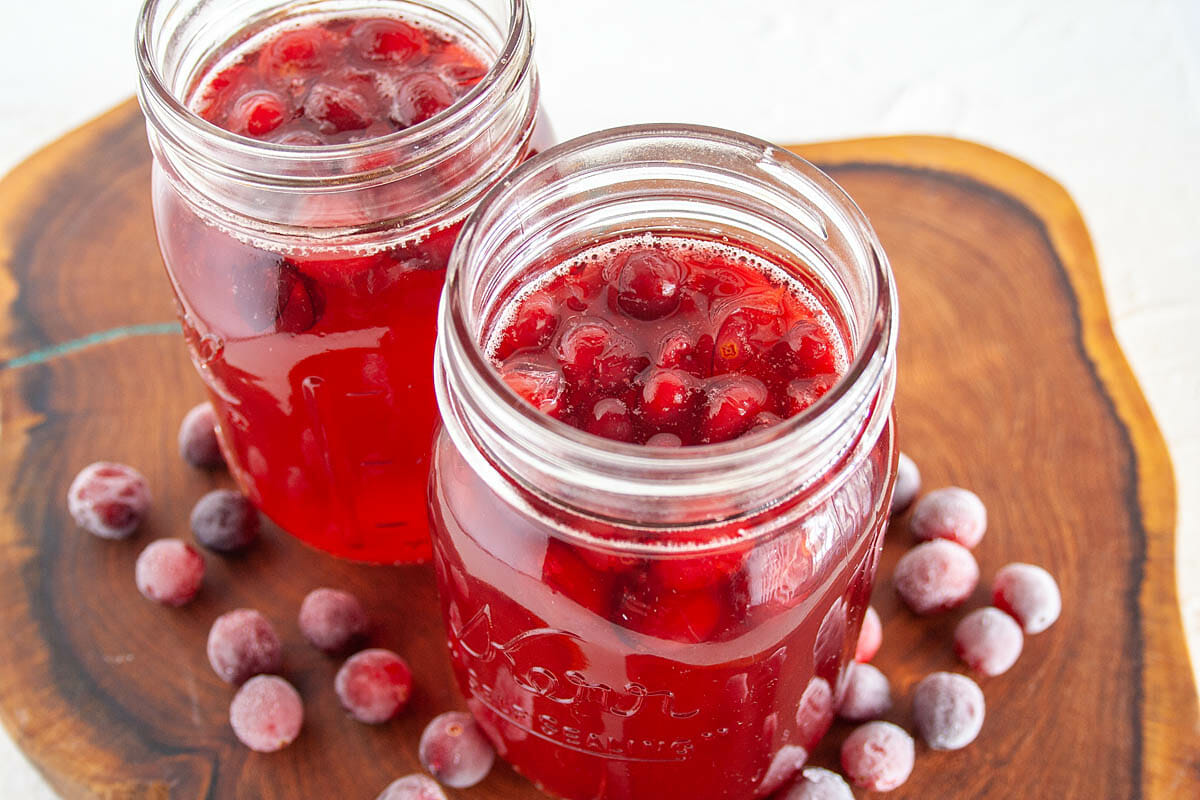 This homemade Cranberry Kombucha is sweet and tart. It's perfect for a party or hostess gift.
This homemade Pumpkin Spice Kombucha is fall in a bottle! It's a great non alcoholic option for the holidays.
This Gingerbread Kombucha has all the flavors you'd expect in gingerbread. It's perfect for the holidays!