Here's the Top 10 Recipes of 2018 on Create Mindfully. Most of these are really easy to make! 

Can you believe it's 2019! Time sure flies when you're having fun.
Last year I published my Top 10 Recipes of 2017, which was the first time publishing my top 10 recipes of the year. I promised myself to keep up the tradition, so here we are.
First Of All, I Am So Grateful For All of You!
I want to give you all a big virtual hug for stopping by, whether it's for many visits or just one. This is my full-time job, and I wouldn't be here without all of you.
I am so grateful that I get to do this for a living. I have never been so happy or so fulfilled in a career until now. Being a food blogger is a lot of work, but it is also incredibly satisfying.
I get to do what I love the most, and that's create recipes. Hopefully you will find some recipes here that you love.
Last year was the first year of doing a Top 10 Recipes round up. After putting it all together, I realized the theme was easy recipes.
Well it's no different for 2018. You all love easy recipes. You'll notice the majority of these recipes are either quick and easy, can be made ahead of time, or are mostly hands-off cooking.
Here's the Top 10 Recipes of 2018 on Create Mindfully. Most of these are really easy to make!
Click To Tweet
Here are the Top 10 Recipes of 2018 in descending order:
Top 10 Recipes of 2018
This vegan gluten free BBQ sauce is sweet and spicy.
There are times when I'm out of an ingredient or condiment and a 4 Ingredient Sriracha BBQ Sauce is a life saver when I don't feel like doing a grocery run.
This BBQ sauce is also great because it has minimal ingredients, so there's nothing in here you can't pronounce.
This vegan baked tofu goes well in a sandwich or in a salad. Eat it by itself as a snack or with some Maple Dijon Dipping Sauce.
This recipe is great because it's pretty hands-off. Throw it in the oven and watch it do its thing.
If you're a chocolate lover, you're going to love these! These vegan yogurt bites are creamy on the inside and crunchy on the outside.
Have one or have a bunch.
Do you love enchiladas and burritos? Well with this wet burrito you get both in one!
They're made with an easy homemade enchilada sauce and filled with spicy black beans and rice.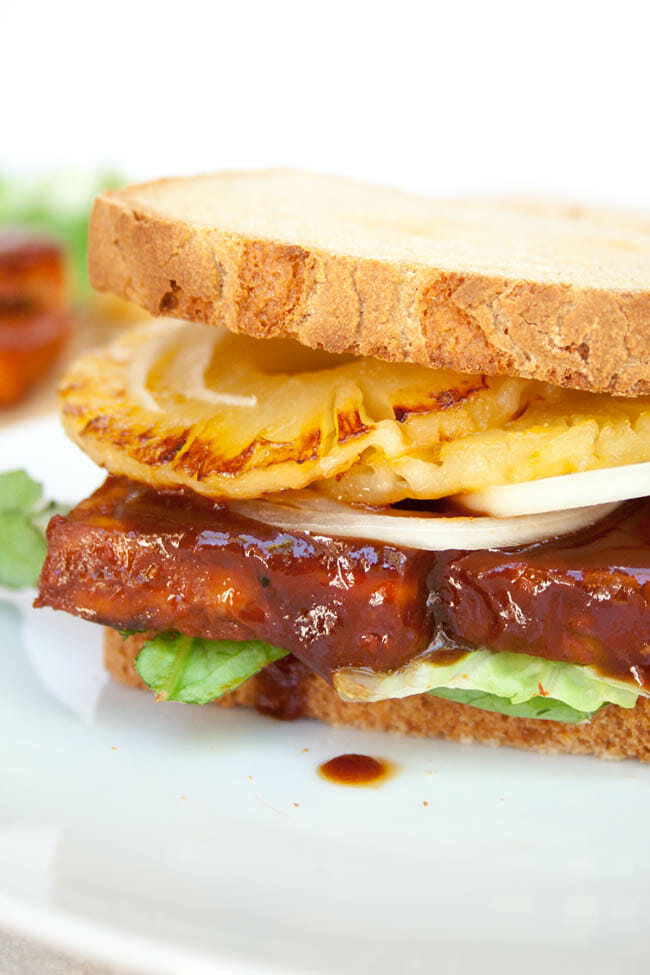 It shouldn't come as a surprise to me that another baked tofu recipe made the Top 10 list. Tofu is a staple in my house, and I've been making quite a few baked tofu recipes this past year.
This recipe is perfect for a sandwich, pizza, or fusion tacos. It's made with #10 on the list - the 4 Ingredient Sriracha BBQ Sauce.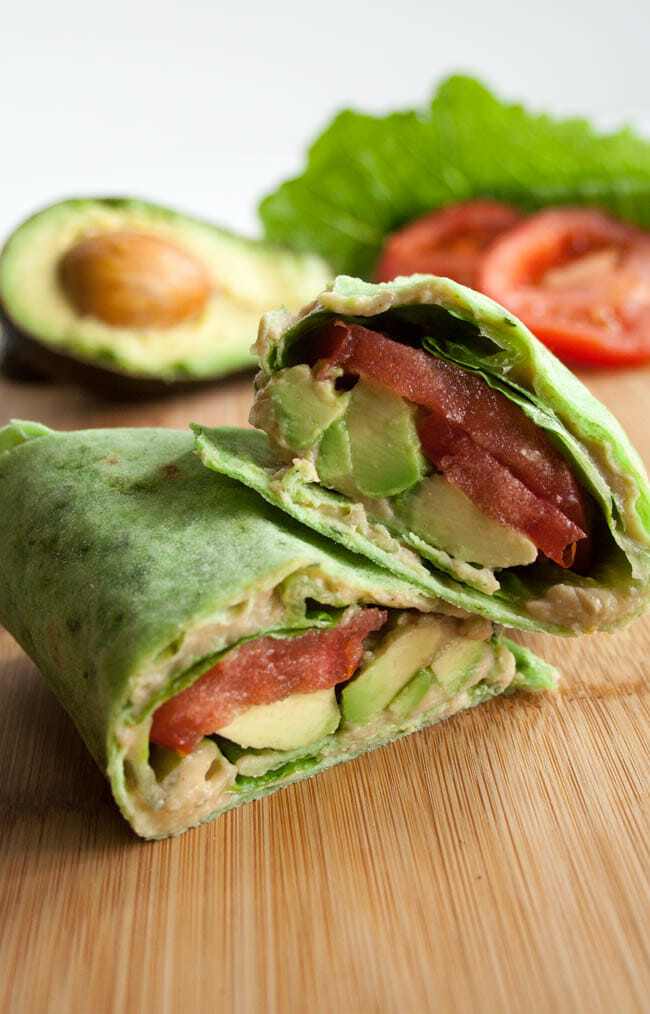 This healthy vegan wrap is a quick and easy meal. It has a homemade Jalapeño Cilantro Hummus, but you could switch it out for your favorite hummus.
There's no reason to get take-out when you can whip this vegan burrito up in no time. This recipe also calls for the Jalapeño Cilantro Hummus that the ALT Wrap has.
You could switch it out to a smoky Chipotle Hummus or a spicy Sriracha Hummus if you prefer.
Have you heard of a 2 ingredient cake? There are many recipes on the internet I'm sure.
Well this vegan gluten free 2 ingredient cake is made with a secret ingredient that you can change out for a flavor of your choosing.
Many 2 ingredient cakes are made with soda, but this one has another bubbly drink - kombucha!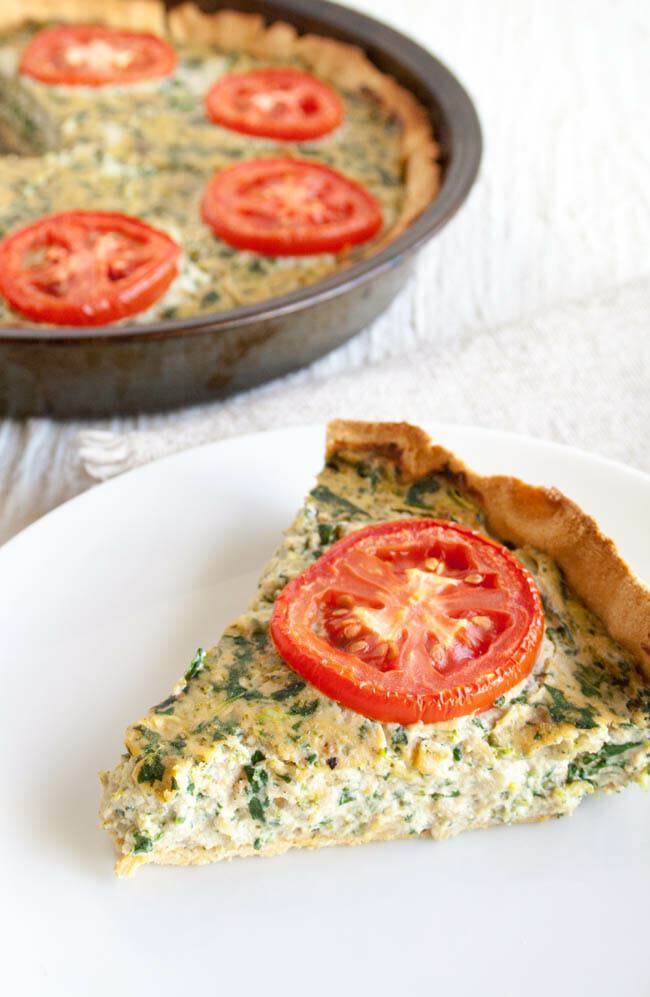 This tofu quiche has a savory creamy filling and a flaky crust. It's great for a potluck brunch or party because it can be made ahead of time and warmed in the oven when needed.
The #1 Recipe out of the Top 10 Recipes of 2018 is...
(Drum roll please)
These sweet and savory vegan sandwiches are a healthy hearty meal.
Caramelized onions take everything to the next level. The portobello mushrooms are marinated in balsamic vinegar and mustard.
Then to add even more flavor there's a maple Dijon spread that adds another sweet and savory note.
Eat them on your favorite bun. If your vegan and gluten free and have a hard time finding good buns, do what I did and make your own with Pamela's pizza mix. They're amazing! They have a wonderful yeasty flavor.
So there you have it, the Top 10 Recipes of 2018. It will be interesting to see if the trend of easy recipes continues in 2019.