Nothing says fall like pumpkin! These Vegan Pumpkin Recipes include blondies, cheesecake, smoothies, pizza, kombucha, and more.
Pumpkin can be used in so many ways. I like to keep it stocked in my pantry for those days when I want a quick and easy soup.
It's a great ingredient to add to smoothies, chia pudding, and overnight oats. I even like to add it to kombucha.
It feels fabulous on the skin. Use up that leftover pumpkin in a pumpkin face mask.
These healthy Pumpkin Pie Overnight Oats are perfect for busy mornings. Made the night before to make life easier!
These sweet moist Pumpkin Chickpea Blondies are a healthy treat. You would never know there's chickpeas in them.
This no-churn Vegan Pumpkin Spice Ice Cream is sweet and rich. It is a great alternative to pie for the holidays!
This homemade Pumpkin Spice Kombucha is fall in a bottle! It's a great non alcoholic option for the holidays.
This easy comforting 5 Ingredient Curry Peanut Pumpkin Soup is perfect for a weeknight meal or a road trip.
This Vegan Pumpkin Spice Latte is a great way to sneak some veggies into your diet! It is perfect for cold days!
This decadent Creamy Vegan Pumpkin Cheesecake is sweet and rich. Your holiday menu needs this one on it!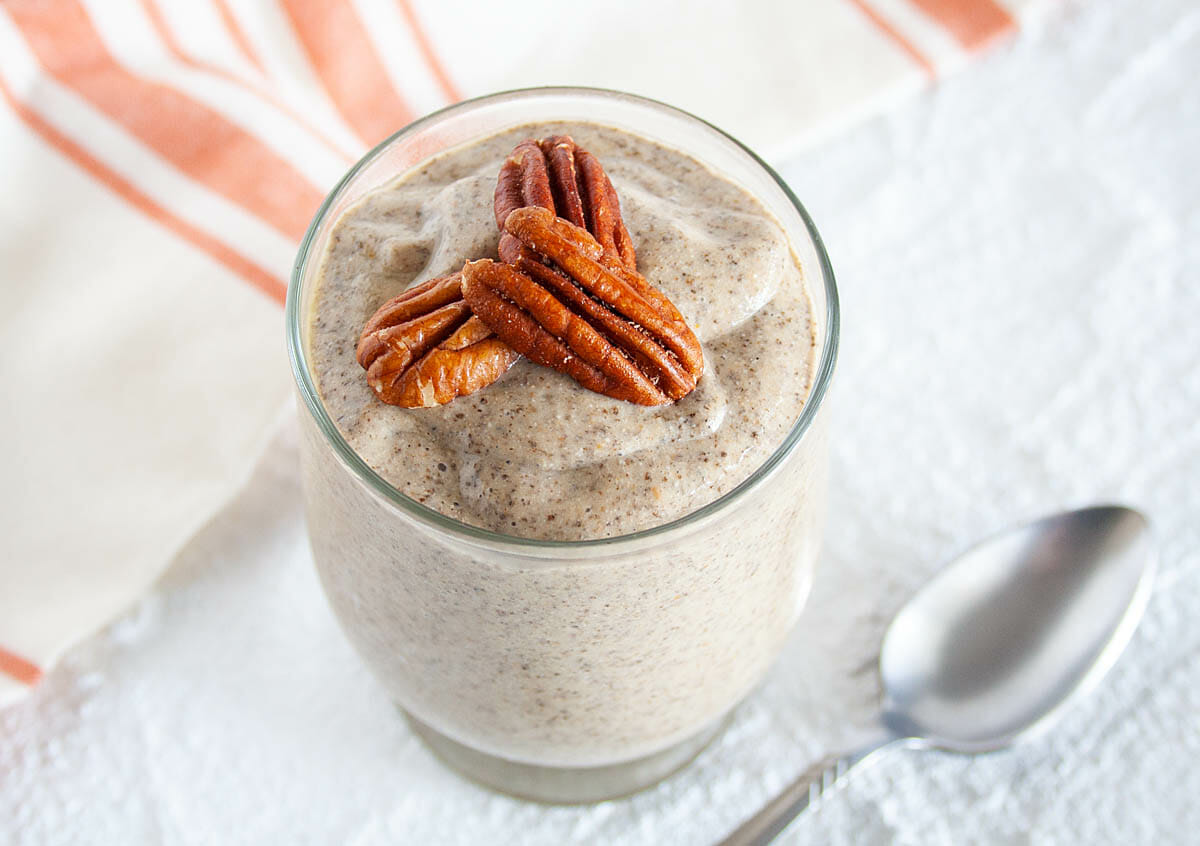 This smooth and creamy Pumpkin Chia Pudding is not only easy to make, but is healthy enough to be eaten for breakfast.
Other Vegan Roundups