*Affiliate links below. If you purchase through my links, I will receive a commission. This is at no extra cost to you.
You could say that I am obsessed with Angela Roi handbags. I even became an affiliate because I love their handbags so much.
They are meticulously handcrafted with a fine attention to detail. The vegan handbag company is both cruelty-free and sweatshop-free. The handbags are made out of EPUL (exquisite polyurethane leather).
This Grace Micro Crossbody in coral pink is a camera-style handbag with a pebbled texture that looks a lot like real leather.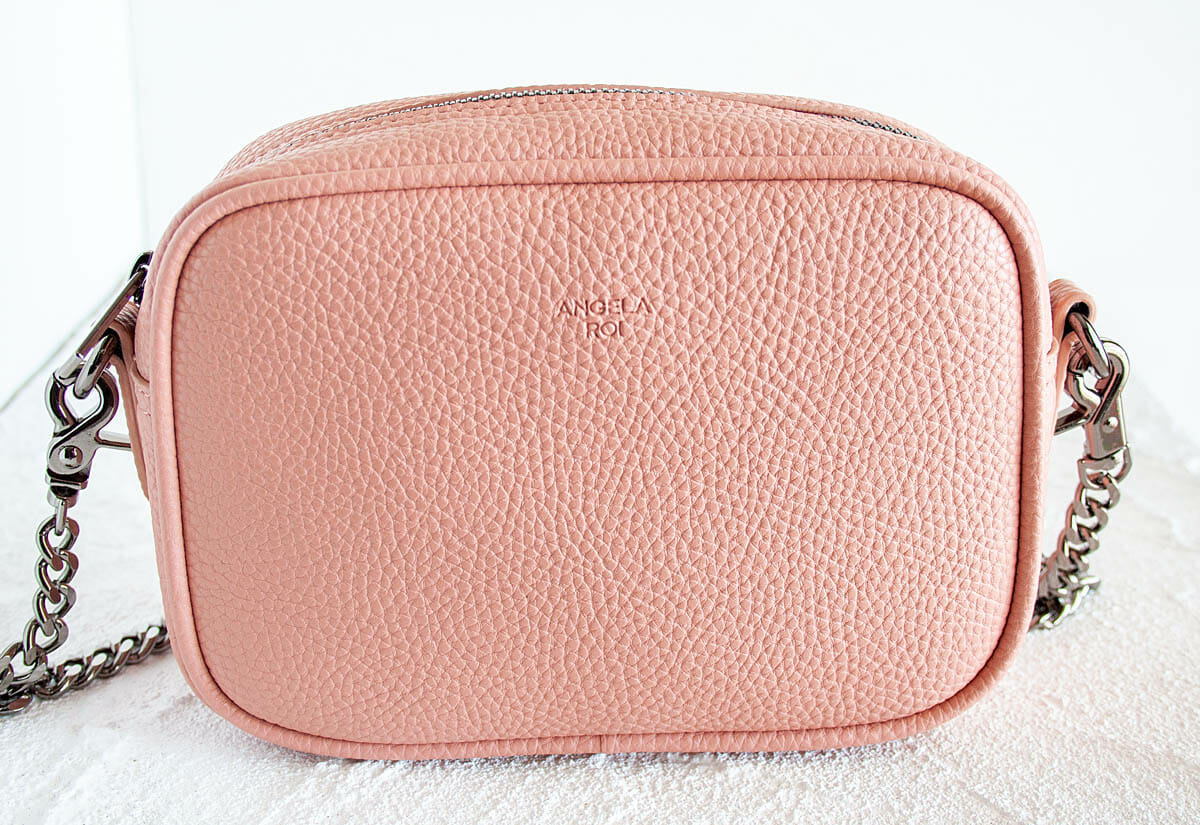 5 Secrets to Vegan Cooking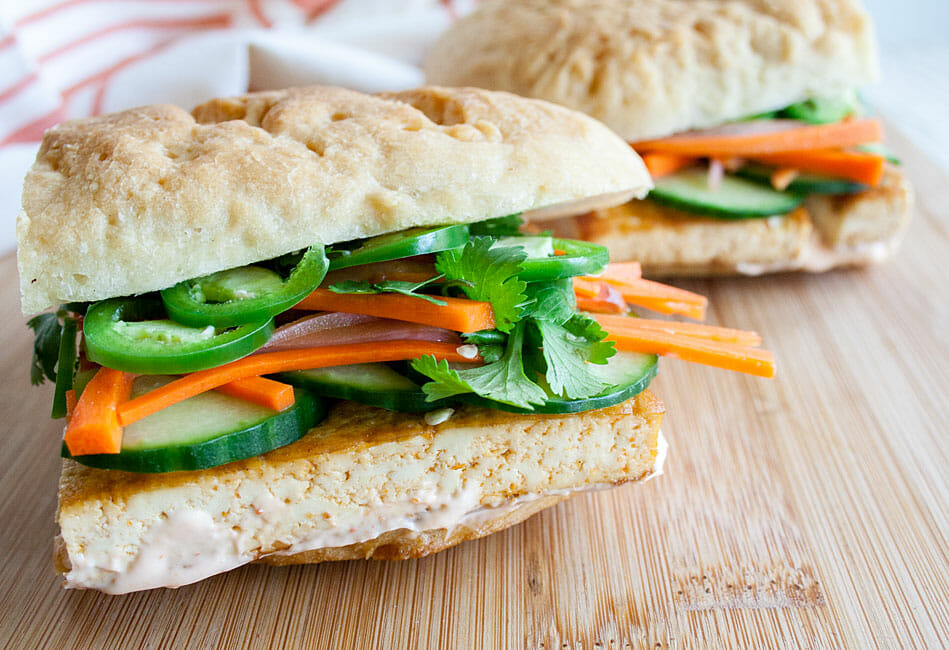 Free 5 Part Email Series to Elevate Your Vegan Cooking
We respect your privacy. Unsubscribe at any time.
It measures 7.75" wide by 6" high and 2.75" deep.
While all of my Angela Roi handbags hold my essentials, this one does as well but with compact items.
Instead of carrying my medium-sized wallet (which would be a tight fit), I carry a small pouch that holds my credit cards.
It also fits another small pouch, my iPhone 8, a mask, and keys with a little room to spare.
It has silver-tone gunmetal hardware, a zipper closure, and a zippered compartment inside. It has a fabric interior.
It comes with an adjustable vegan leather strap that has a 22-25" drop length. With the vegan leather strap, the bag is nice and light.
It also comes with a chain that has a 23" drop length. The chain makes the handbag feel heavier but adds a classy touch.
Even though it's a crossbody bag, you could wear this handbag on your shoulder depending on where you like your bag to fall on your body. For me, it's a bit too long to wear on my shoulder, and prefer to wear it as a  crossbody.
Like all Angela Roi handbags, the Grace Micro Crossbody is extremely versatile. It looks great with both casual and dressy outfits.
Angela Roi also sells webbing straps by themselves. The webbing straps are nice to change up the look of your bag.
When you sign up for a free membership on the Angela Roi website you can earn points towards future purchases. You earn points on your birthday, every time you make a purchase, write a review, or refer friends.
You will also get first access to product launches and sales.
I wrote a post on My Angela Roi Handbag Collection, which showcases some of my other Angela Roi handbags.
There are also the Grace Mini Crossbody and Grace Crossbody handbags, which are larger versions of this handbag.