*Affiliate links below. If you purchase through my links, I will receive a commission. This is at no extra cost to you.
One of the bags I bought from Angela Roi a few years ago was the Barton Duffle Tote. It is one of my favorite Angela Roi handbags.
I love the wine color because it goes with so much of my wardrobe. I also love that it has a zipper to hold all my items securely.
Angela Roi is a luxury vegan handbag company founded by married couple Angela and Roi Lee.
The Barton Duffle Tote is a classic modern looking vegan handbag made out of EPUL (exquisite polyurethane leather), which has a pebbled texture. It feels a lot like real leather.
At the moment it comes in black and ecru, which will go with anything.
5 Secrets to Vegan Cooking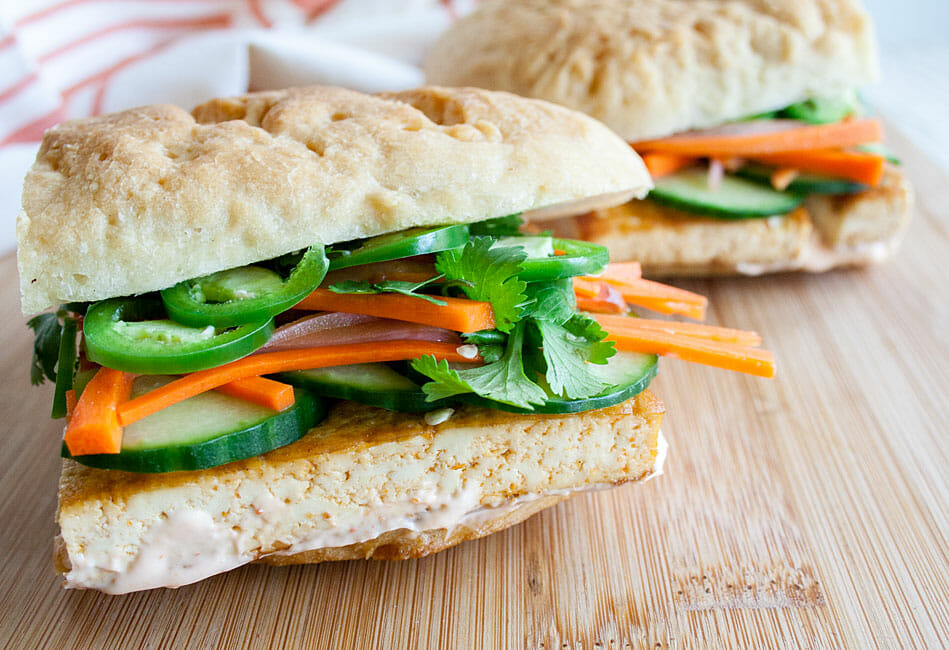 Free 5 Part Email Series to Elevate Your Vegan Cooking
We respect your privacy. Unsubscribe at any time.
It has a top handle that has a 4.5" drop length, which fits comfortably over the arm. It comes with a detachable adjustable strap which has a 16.5" to 19.5" drop length that you can wear as a crossbody or over the shoulder.
I prefer to carry the Barton Duffle Tote by the top handles or put it over my arm.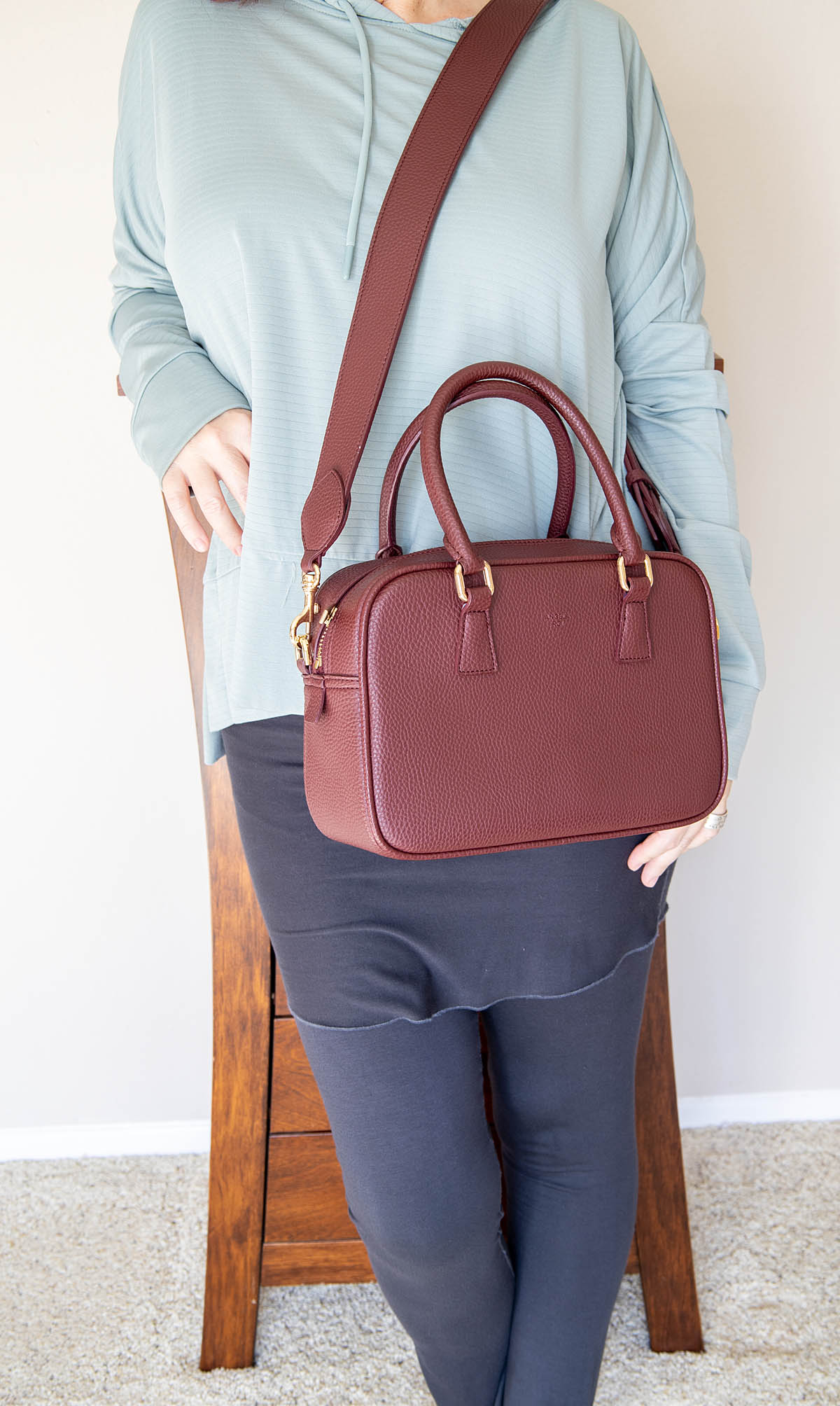 It holds all of my essentials which include a medium-sized wallet, an iPhone 13 Pro, and two small zippered pouches, plus room for a few more small items like a sunglasses case or small planner.
It has two pockets; one that is zippered that easily fits my iPhone, and one pocket that isn't zippered and just fits my iPhone. Both can hold an iPhone easily.
If you need an even larger bag that can take you from work to play, there's the Angela Roi Cher Tote, which I also wrote a review about.
Angela Roi also sells webbing straps which are great for changing the look of your bag.
When you sign up for a free membership with Angela Roi you can earn points towards future purchases. You earn points on your birthday, every time you make a purchase, write a review, or refer friends.
You will also get first access to product launches and sales.
Check out my Angela Roi Handbag Collection to see some of my other handbags.