*Affiliate links below. If you purchase through my links, I will receive a commission. This is at no extra cost to you.
I am so excited to tell all of you about my latest Angela Roi vegan handbag. Angela Roi is a luxury vegan handbag company founded by married couple Angela and Roi Lee.
My latest handbag from Angela Roi is the Grace Mini Crossbody, which is a camera style crossbody handbag. It is made out of EPUL (exquisite polyurethane leather), which has a pebbled texture that feels a lot like real leather.
As with the other Angela Roi handbags I own, this designer handbag is extremely well-made with a high attention to detail.
I bought it in purple, which is one of three of their limited edition colors for fall. The other colors for fall are gray and blue. It also comes in black, ash rose and light mud gray.
Some people might say purple is a bold color choice, but I have many tie-dye shirts and skirts with this exact purple in them. I also have variations of solid purple clothes that this bag will match.
If you have prints with purple in them, this would be a nice addition. If you wear a lot of grays and black like I do, purple adds a nice pop of color.
5 Secrets to Vegan Cooking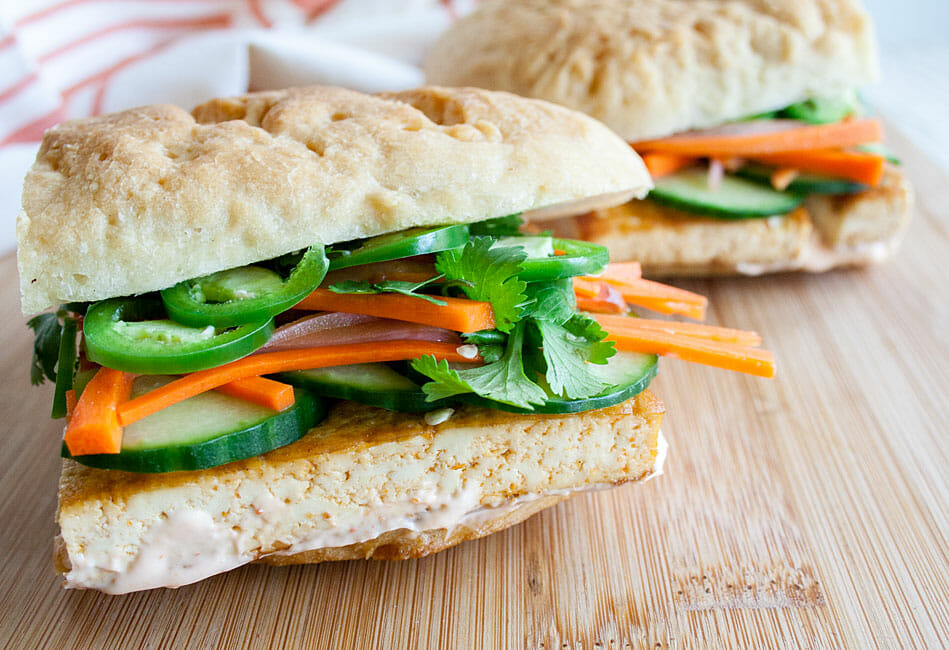 Free 5 Part Email Series to Elevate Your Vegan Cooking
We respect your privacy. Unsubscribe at any time.
The Grace Mini Crossbody comes with two straps; an adjustable vegan leather strap and a nonadjustable gunmetal silver tone chain strap.
The vegan leather strap measures 20.5" to 24". It can be worn on the shoulder or as a crossbody. The chain strap measures 19.5". It can be worn two ways: as a shoulder strap and doubled as a short shoulder strap.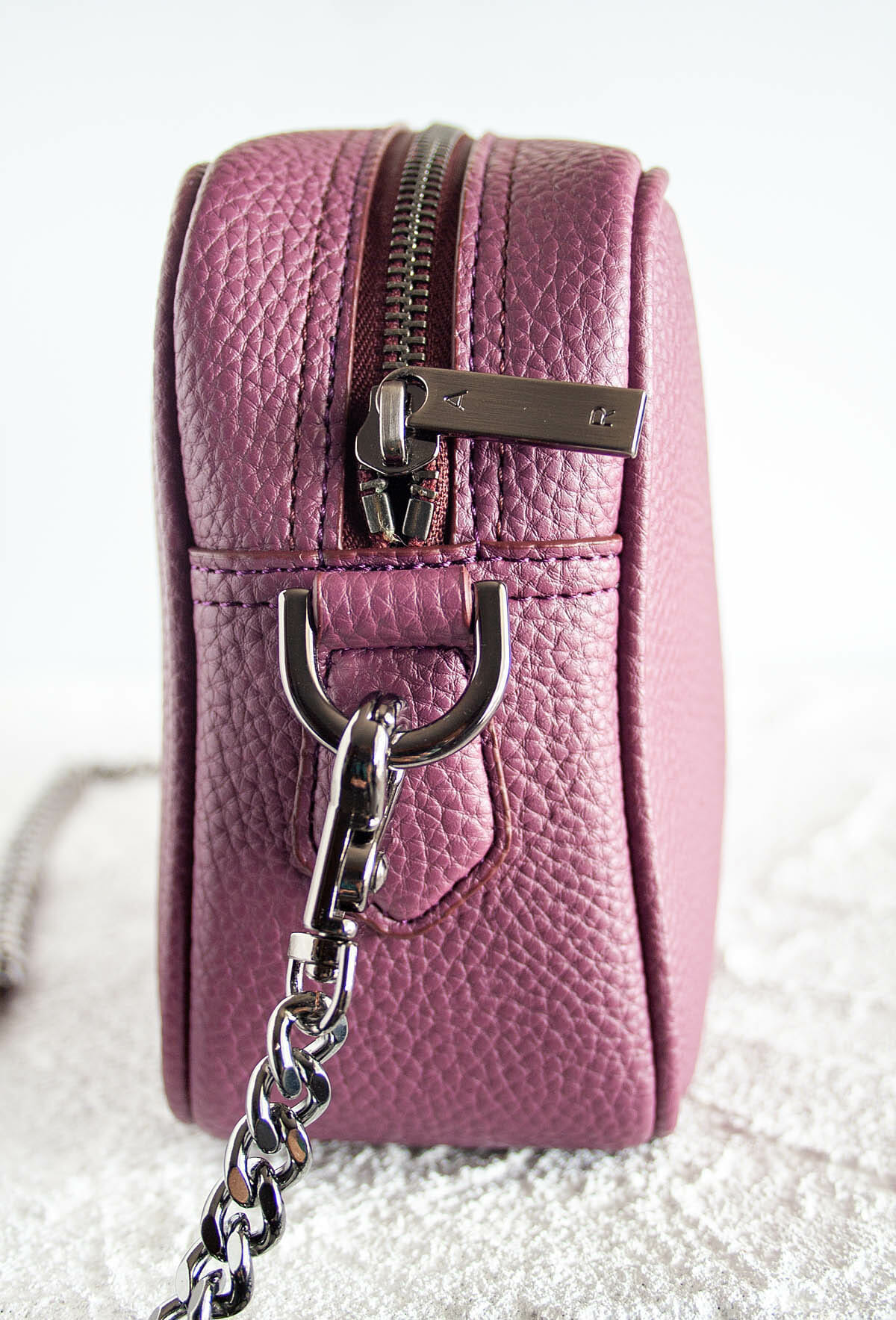 I really love the simple design of the Grace Mini Crossbody. The chain adds an elegant touch, which is how I plan on wearing it most of the time. When I want to wear it as a crossbody with casual outfits, I plan on wearing it with the adjustable vegan leather strap.
Angela Roi sells a slightly longer chain strap as well as webbing straps by themselves. The webbing straps are nice to change up the look of your bag.
The bag measures 8.5" wide by 6.25" tall. It is 2.75" deep and weighs 2 lbs. It has a zipper closure top.
For my needs, it is the perfect size. It holds my wallet, iPhone 8, a small zippered pouch, and sunglasses.
It has two compartments; a zippered compartment and the other without a zipper that fits a cell phone nicely.
When you sign up for a free membership on the Angela Roi website you can earn points towards future purchases. You earn points on your birthday, every time you make a purchase, write a review, or refer friends.
You will also get first access to product launches and sales.
I wrote a post on My Angela Roi Handbag Collection, which showcases some of my other Angela Roi handbags.
I also wrote a detailed Cher Micro Review, which is one of two handbags in Angela Roi's new micro handbag collection. The other micro handbag is a smaller version of this Grace Mini Crossbody. There is also a larger version if you need more space.