*Affiliate links below. If you purchase through my links, I will receive a commission. This is at no extra cost to you.
Today I want to introduce to you my latest obsession, Angela Roi handbags. I bought my first handbag back in November. Then after buying four additional handbags, I reached out to the company to become an affiliate.
High Quality
Angela Roi is a luxury vegan handbag company founded by married couple Angela and Roi Lee.
Certified by PETA (People for the Ethical Treatment of Animals), their handbags are crafted using high quality non-animal materials. Each designer handbag is made with EPUL (exquisite polyurethane leather), durable thread, and quality fabric.
They process the poly material multiple times, which creates a smooth, soft texture. They use gold plated or gun metal silver hardware, high quality zipper closures, and magnetic snap-button closures.
The elegant styles are classic, so you can be rest assured that they won't be out of date in a few years.
Each stylish handbag is stitched piece by piece by skilled artisans in Korea. They pride themselves on hiring artisans who earn fair wages in a fair work environment.
When you see one of their handbags in person, you will immediately see the impeccable attention to detail and craftsmanship that goes into each bag. They are luxurious to be sure.
Before finding Angela Roi handbags, I stuck to "safe" neutral colors like black, gray, and dark brown. Now I own handbags in ash rose, bordeaux, olive green, and mud beige.
In the past, I hated switching handbags because they had so many compartments to organize. Not only does Angela Roi have fewer pockets than my other bags, but I've come up with a system to switch out my bags quickly and easily.
I carry the bare minimum to keep each handbag light, and I keep all the small items in one small zippered pouch.
5 Secrets to Vegan Cooking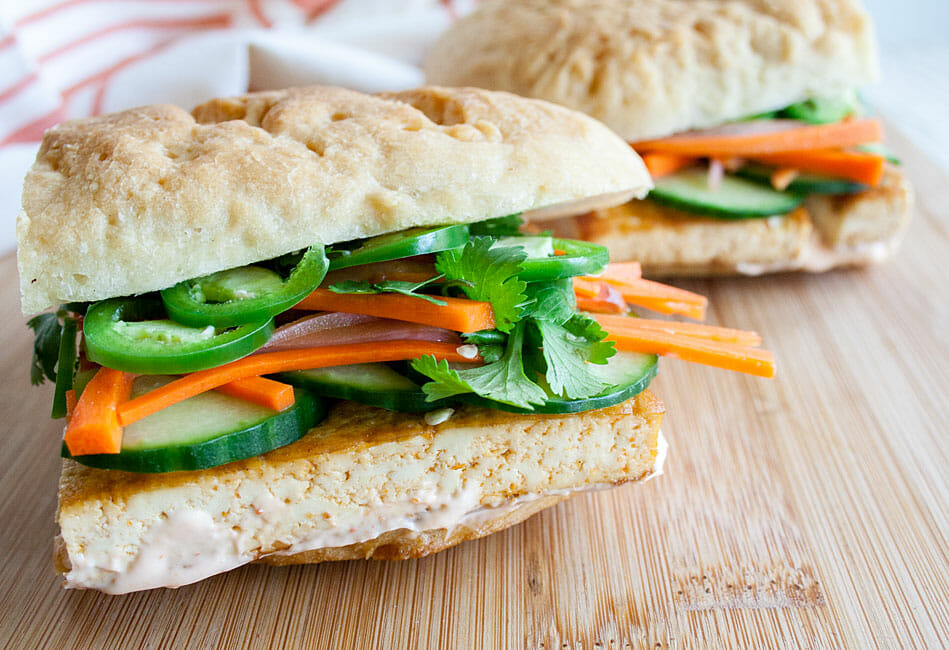 Free 5 Part Email Series to Elevate Your Vegan Cooking
We respect your privacy. Unsubscribe at any time.
Earn Points
When you sign up for a free membership you can earn points towards future purchases. You earn points on your birthday, every time you make a purchase, write a review, or refer friends.
You will also get first access to product launches and sales.
My Angela Roi Handbags
So without further ado, let me introduce you to my Angela Roi handbag collection.
All of the handbags hold my essentials, with the exception of the Hamilton Shoulder Bag and the Barton Duffle Tote, which hold slightly more. All of them hold a medium-sized wallet, my iPhone 8, sunglasses in a compact case, and a small zippered pouch.
My first Angela Roi handbag I bought was the Eloise Satchel in olive green. It's a structured handbag, which means the dimensions listed on the Angela Roi website are exact; it doesn't expand to hold more.
It has a pebbled texture, which looks like leather. It comes with two straps which you can wear on your arm, shoulder, or crossbody.
I wrote a detailed review about the Angela Roi Eloise if you want to read more.
My second handbag was the Hamilton Shoulder Bag in ash rose. It also comes with two straps, which you can wear on your shoulder or crossbody.
It expands to hold more than the dimensions stated on the website. The neutral color goes with a lot of colors. It comes in a micro-pebbled texture which feels soft and luxurious.
You can read more about the Hamilton Shoulder Bag in my review.
Angela Roi also has a Hamilton Satchel, which I wrote a review about.
The Barton Duffle Tote is the largest in my collection so far. It carries my essentials, plus it has room for a shawl and snacks.
I chose bordeaux which is probably my favorite color of all of them. It goes with pretty much my entire wardrobe. I think it is a great alternative to a black purse.
It comes with a removable adjustable strap that can be worn on the shoulder or crossbody. Of course, you could also wear it on your arm since it has two top handles.
I wrote a detailed review of Angela Roi's Barton Duffle Tote if you want to read more.
I bought the Hamilton Crossbody in mud beige because I knew the color would go with pretty much everything. Its size is perfect. It is light weight and comfortable.
It expands to hold more than the width states. It has a non-detachable strap that is adjustable, so you can wear it on your shoulder or crossbody.
For more information about the Hamilton Crossbody, I wrote a review about it.
Lastly, I bought the Cher Micro in black. Don't let the name fool you - this cute handbag holds a good amount!
This little gem is one of two of Angela Roi's newest handbags in their collection. It comes with a removable strap that's adjustable so that you can wear it over your shoulder or crossbody. You could also wear it on your arm since it has two top handles.
It has a middle zippered pocket and a magnetic snap-button closure.
I wrote a review about the Cher Micro if you want to read more about it in detail.
Tips
I recommend if you are unsure about which handbag to buy to check out not only their website, but their Instagram account as well. The photos on their Instagram stories show the purses in different lighting.
Sometimes the bags look more pink than what the website shows, like my Hamilton Shoulder Bag. On their website it looks darker and more of a purple color.
While both photos are indeed what the handbag looks like, it's good to see them in direct sunlight to get an idea of the nuances of the color.
I also recommend getting out a tape measure to see what the prospective handbag can hold compared to other handbags you own. This may seem obvious, but I have seen reviews where buyers returned a bag because it was the wrong size.
It's also good to look at Instagram for photos on what the handbag looks like on a model. I didn't shoot photos of me wearing each handbag because I plan on writing a detailed review of each one in the upcoming months.
More Angela Roi Vegan Handbag Reviews
If Angela Roi is out of your price range, check out my SINBONO Fiona Shoulder Bag Review. It is another vegan brand that is less expensive. It is made from recycled plastic bottles and reclaimed fruit leather.