These comforting Vegan Grilled Cheese Recipes are elevated versions of a classic. There's a flavor combination for even the pickiest eater!
What's more comforting than a grilled cheese?
Here are a bunch of vegan grilled cheese sandwiches that have been elevated to another level just by adding a few simple amazing ingredients.
From avocado pesto to caramelized onions, there's a sandwich for everyone here.
You'll even find a breakfast vegan grilled cheese!
This easy Avocado Pesto Grilled Cheese is rich and savory. Made in minutes, it's perfect for a weeknight meal.
This rich comforting Vegan Grilled Cheese with Caramelized Onions and Red Pepper is loaded with sweet and savory flavors.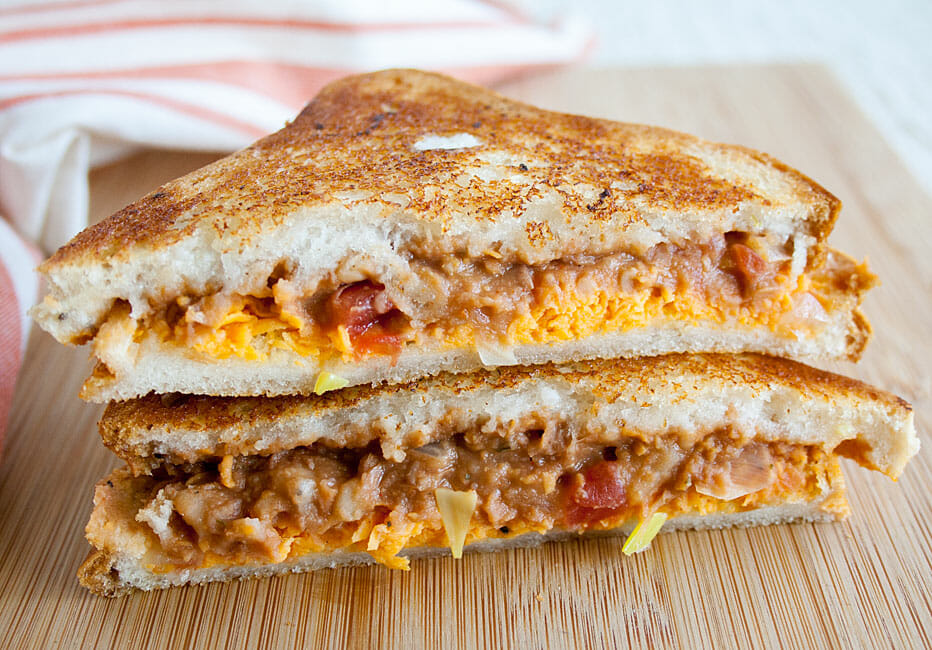 This tasty Refried Bean Grilled Cheese is an easy meal. It's made with refried beans and taco spices.
5 Secrets to Vegan Cooking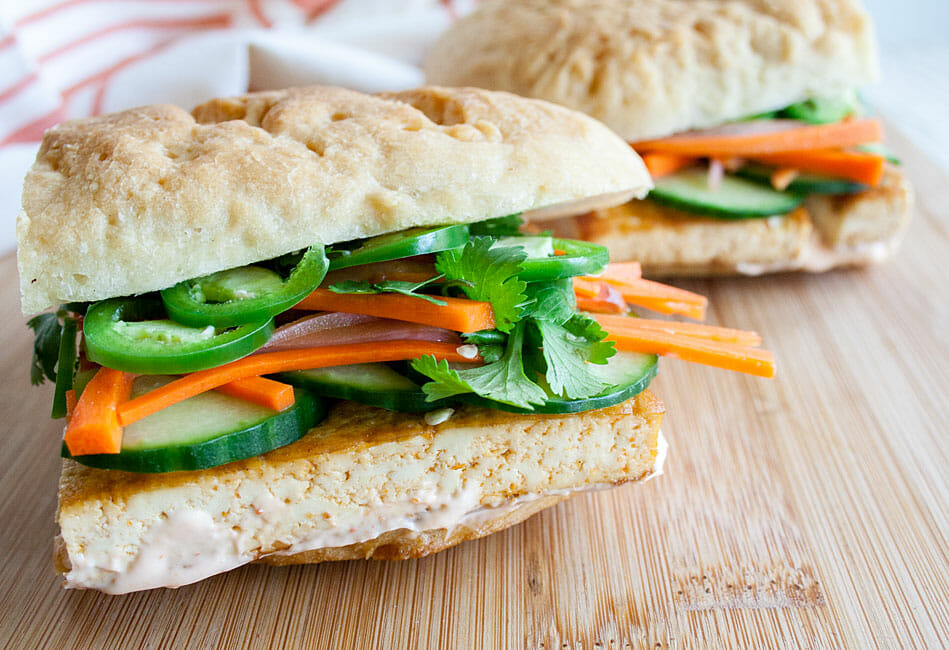 Free 5 Part Email Series to Elevate Your Vegan Cooking
We respect your privacy. Unsubscribe at any time.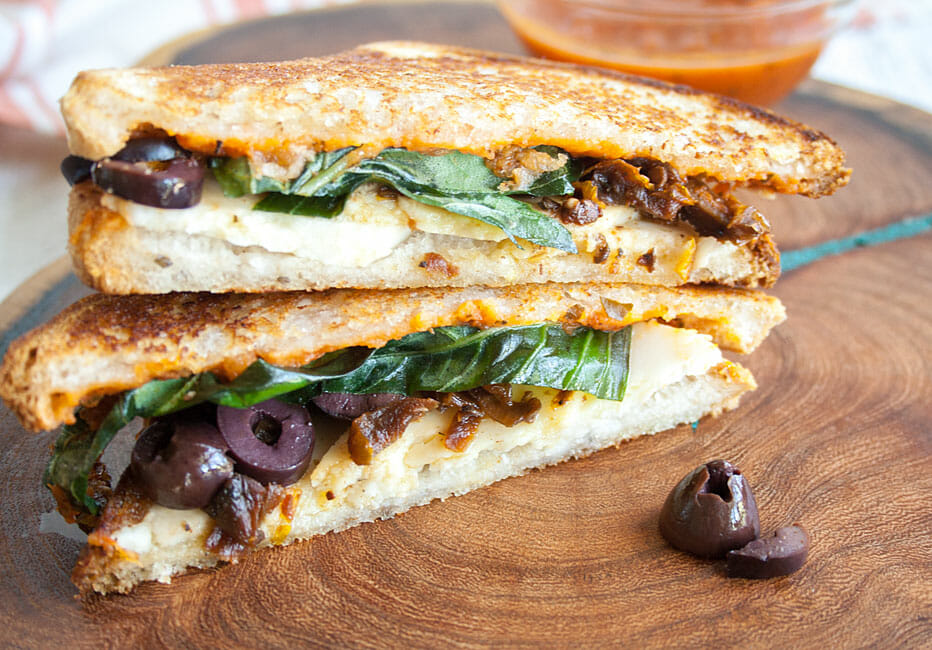 This Vegan Pizza Grilled Cheese has all the flavors of a pizza in the form of a sandwich. It's a quick and easy weeknight meal.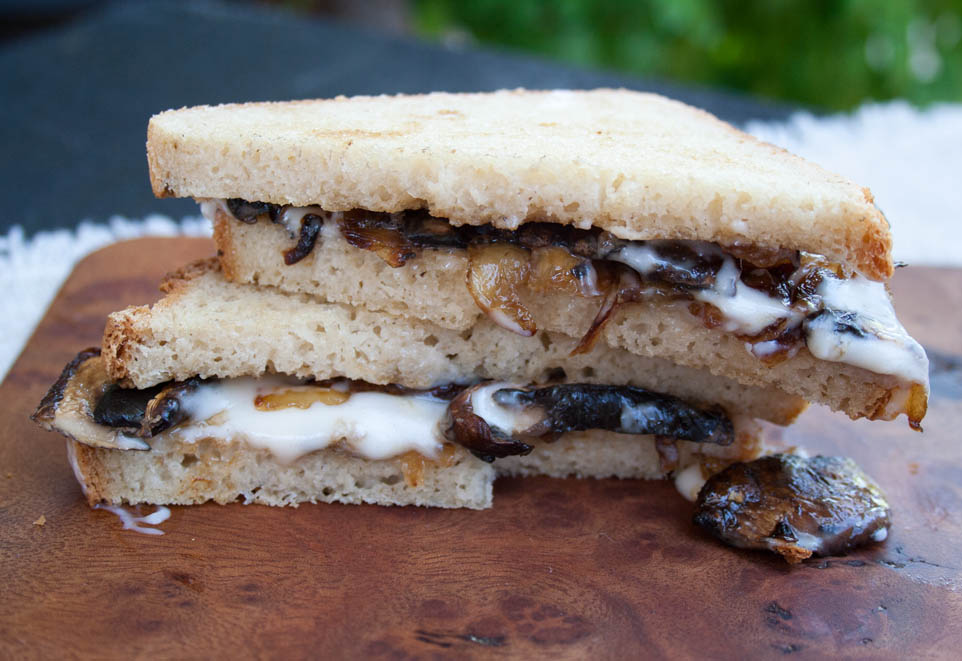 This rich, sweet, and savory Vegan Caramelized Onion and Mushroom Grilled Cheese is an easy meal. Caramelized onions elevate grilled vegan cheese to another level!
This Vegan Monte Cristo is rich, sweet, and savory. Eat it for breakfast or other times of the day. It is perfect for the holidays!