The Best Easy Vegan Pasta Recipes all in one place. From cold pasta salads to vegan mac and cheese, there's something for everyone.
I've gathered together all of my favorite Easy Vegan Pasta Recipes on the blog. Even the pickiest eaters will find something they love.
Whether you're going on a picnic or to a potluck, there are pasta recipes that can be served at room temperature included. There are also rich comforting pastas that you'll want to loosen your belts for.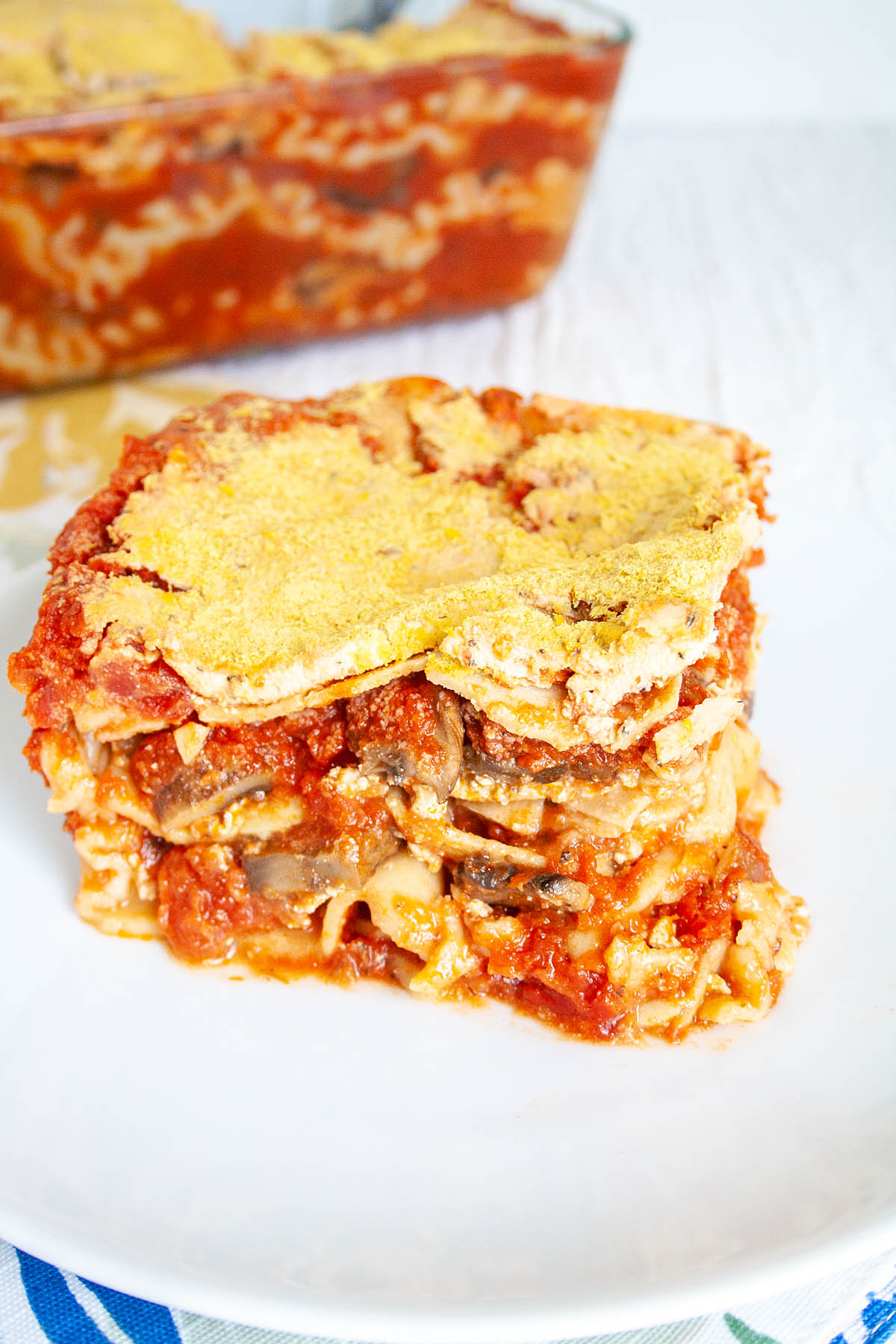 This no-boil Vegan Mushroom Lasagna is layered with tofu ricotta, mushrooms, garlic, onions and marinara sauce. It is pure comfort!
This Super Creamy Vegan Mac and Cheese is sure to take you to your happy place! Made without nuts.
These Tahini Noodles have a creamy and savory sauce. Made in under 15 minutes with pantry staples, these noodles are a quick and easy meal.
This Vegan Manicotti with Tofu Ricotta and Roasted Red Pepper is rich and comforting. It's simple to make, yet so delicious!
This healthy Tofu Noodle Soup is pure comfort food in a bowl. It's perfect for when you're not feeling well.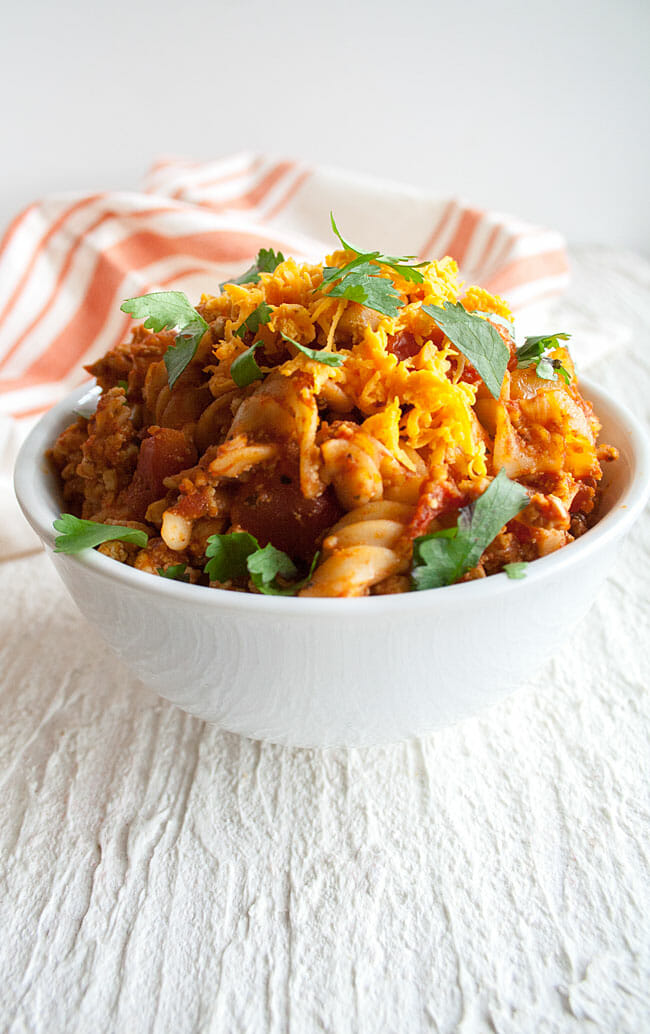 This easy Vegan Taco Pasta is a healthy weeknight meal. Made with spicy crumbled tofu, onion, diced tomatoes, and taco spices.
This rich vegan gluten-free Pasta with Caramelized Onions and Mushrooms is perfect for date night!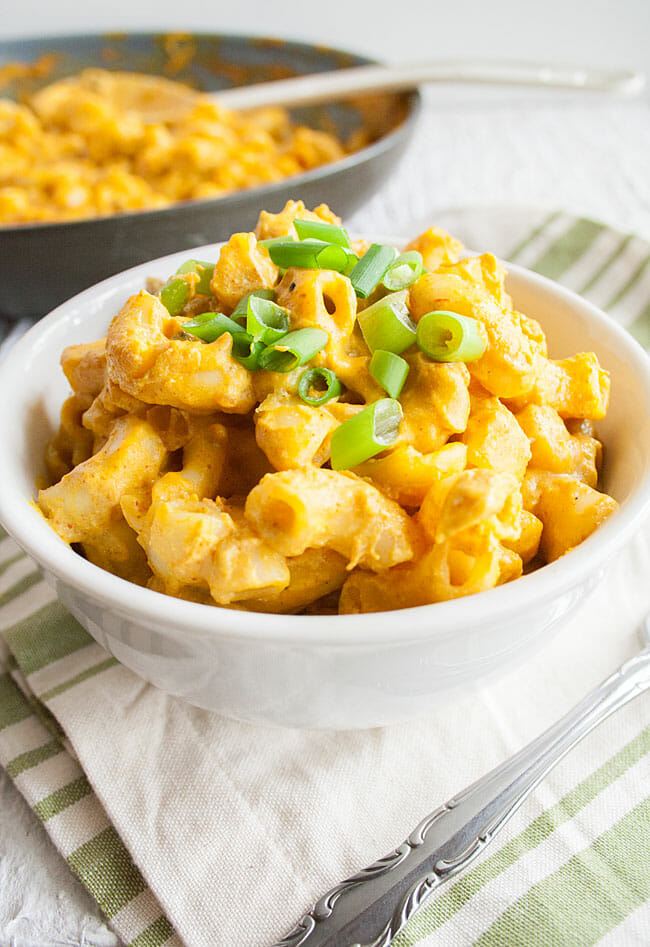 This simple nut-free Vegan Nacho Cheese Pasta is rich, creamy, and spicy. Made on the stovetop, it is an easy meal. The nacho cheese sauce can be used on nachos and veggie burgers as well.
This Red Lentil Pasta Salad with Chickpeas is made with almost all pantry staples. It can be served at room temperature for a party!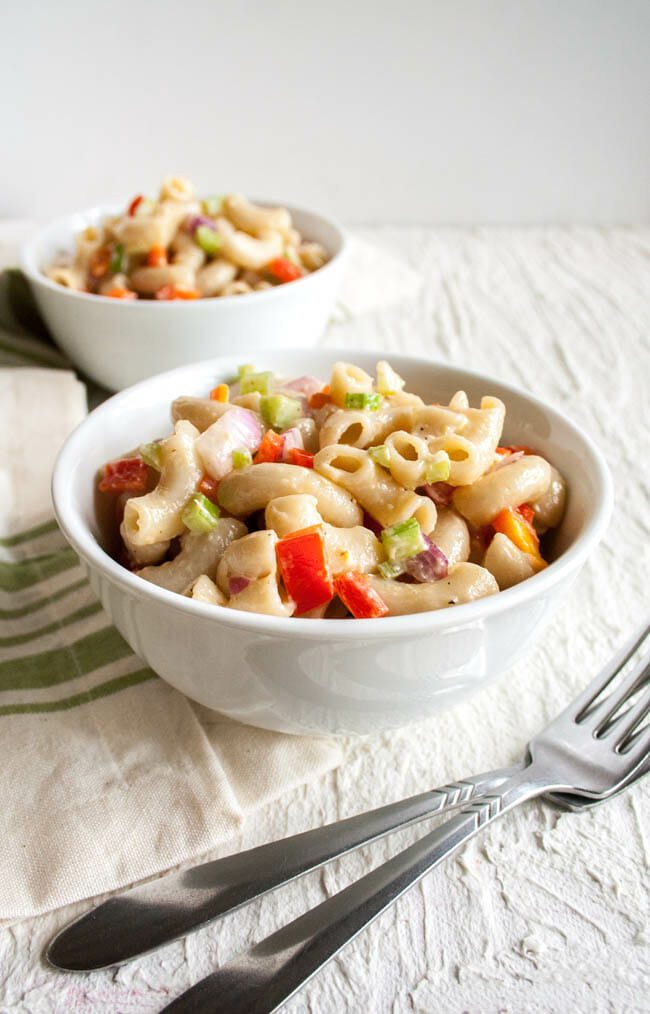 This easy classic Vegan Macaroni Salad is perfect for potlucks and parties because it can be served at room temperature.
This creamy Vegan Pumpkin Pasta has all the flavors of fall. Made with fresh sage and thyme, it's sure to become a hit!
Other Vegan Recipe Roundups