These tropical flavored Lemon Coconut Fat Bombs are perfect for a vegan keto diet, or if you want to add more coconut oil into your diet.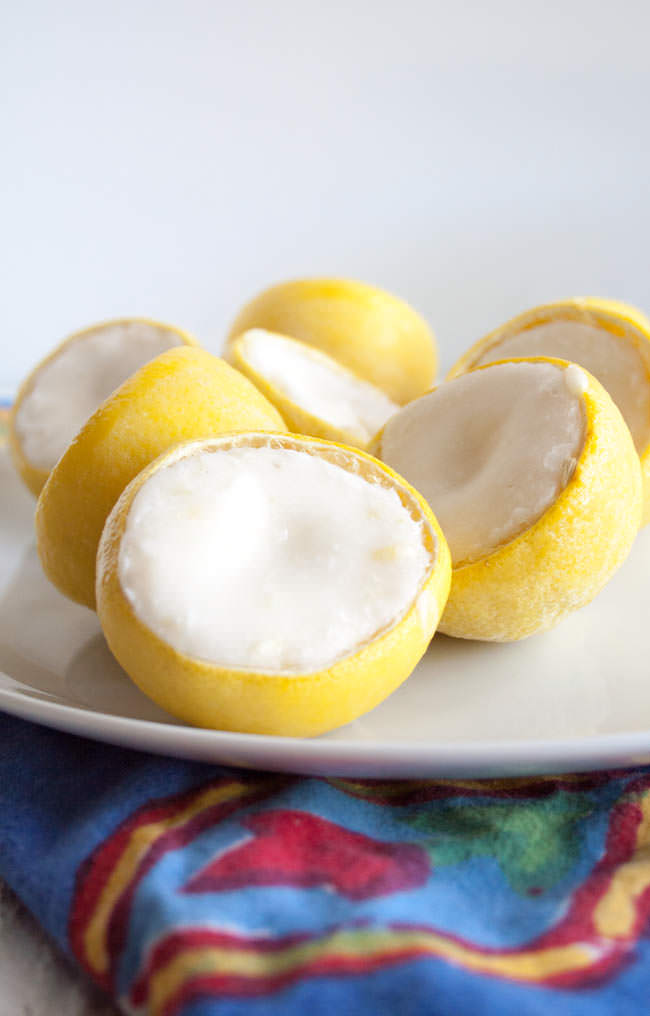 Vegan Keto
Even though I am no longer on a vegan keto diet, I like to incorporate coconut oil into my diet and make healthy swaps for processed grains. I have actually done both long before I went through the vegan keto phase.
So if you are on a vegan keto diet, you will find quite a few recipes on Create Mindfully that you are able to eat.
I think many people who find the keto recipes on my blog think that this is a strictly vegan keto blog. Sorry guys, it's not. I just happen to have some really popular vegan keto recipes that bring people here. I was on a vegan keto diet for about 6 to 7 months, so I created many recipes during that time that are suitable for the diet.
I will still create recipes here and there that are low carb, have healthy fats, and are suitable for a vegan keto diet because there seems to be a need for it. But don't be surprised to see a sandwich or pizza on the blog too!
Inspired By My Morning Ritual
These Lemon Coconut Fat Bombs were partially inspired by one of my readers' favorites, my Coconut Fat Bombs. I used that recipe as the base, and added lemon zest and lemon juice. The Coconut Fat Bombs are incredibly popular, so I thought it was a great recipe to work with.
Also, I was inspired to make this fat bomb recipe during a morning ritual. Every morning I squeeze a half a lemon into my water or tea. There was one day when I looked down at the peel and noticed that it looked like the perfect vessel to hold something in. It was cute and perfectly shaped.
It made me think of some cakes made in orange peels for camping that I had seen on the Food Network. I thought Lemon Coconut Fat Bombs would be the perfect recipe to fill the lemon peels with. Not to mention, I was out of small cupcake liners, so it was a win-win.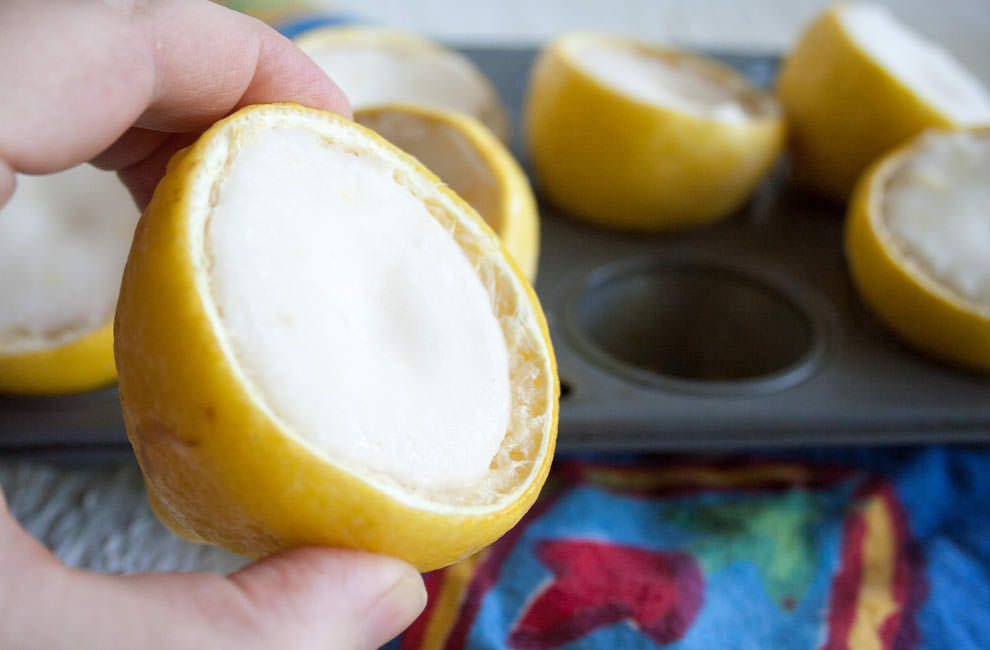 Tropical Flavor
Even though I imagine what a recipe will taste like before I make it, these came out better than I anticipated. Normally lemon isn't my first choice when it comes to dessert. I am team chocolate all the way.
So when I tasted these, I was surprised at how good they were. The bright lemony flavor shines through the rich creamy coconut. They are a match made in heaven. Go team tropical!
After I made these lemon fat bombs I was inspired to use them in a recipe. Stay tuned for that in the upcoming weeks...
These tropical flavored Lemon Coconut Fat Bombs are perfect for a vegan keto diet!
Click To Tweet
Other Vegan Fat Bomb Recipes
Lemon Coconut Fat Bombs
These coconut fat bombs with lemon are a fun tropical treat. You would never know they are sugar free.
*If you love this recipe, please come back and leave your feedback and star rating.
Affiliate links below. We are a participant in the Amazon Services LLC Associates Program, an affiliate advertising program designed to provide a means for us to earn fees by linking to Amazon.com and affiliated sites.
If you make fat bombs regularly, you may want to invest in some silicone muffin pans. They are oven, microwave and fridge safe.
Print
Lemon Coconut Fat Bombs
These tropical flavored Lemon Coconut Fat Bombs are perfect for a vegan keto diet, or if you want to add more coconut oil into your diet.

Servings
15
if using lemon peels, 30 if using small cupcake liners
Instructions
Mix all ingredients. If using lemon peels* to hold the fat bombs, pour 2 tablespoons of mixture into each. You can stand them up in a muffin tin so they won't spill. If using small cupcake liners or an ice cube tray, pour 1 tablespoon into each.

Store in the fridge.
Notes
I happen to have a lot of lemons because I squeeze ½ a lemon into my water every morning. This is a great way to collect a lot of lemon peels and balance your body's pH at the same time. It is also a good way to reuse the skins.
Nutrition
Calories:
104
kcal
|
Carbohydrates:
1
g
|
Protein:
0
g
|
Fat:
10
g
|
Saturated Fat:
8
g
|
Cholesterol:
0
mg
|
Sodium:
2
mg
|
Potassium:
8
mg
|
Fiber:
1
g
|
Sugar:
0
g
|
Vitamin C:
1.4
mg
|
Calcium:
2
mg
|
Iron:
0.2
mg
Love Animals?
Support animals by reviewing vegan dishes or products on the abillion app. One review = $1 and takes 30 seconds! Use code WMOON to get started.
*Note: Nutrition information should be considered an estimate only. Different nutrition calculators give you different results.
Do You Prepear?
I have partnered with Prepear as one of their Meal Plan Pros to offer meal plans and recipes to users. It makes meal planning fast and easy! Plus it's FREE!