Here's the Best Vegan Sandwich Recipes to make for lunch or dinner. Loaded with flavor, these sandwiches are easy and healthy.
This collection of Vegan Sandwich Recipes is some of the best ones on the blog. From classic sandwich recipes like sloppy joe's to recipes you won't find anywhere else like a teriyaki reuben.
If you brown bag it for lunch, there are veggie sandwiches that are perfect for packing. If you want a hearty sandwich for dinner, there are recipes for that.
This easy Avocado Pesto Grilled Cheese is rich and savory. Made in minutes, it's perfect for a weeknight meal.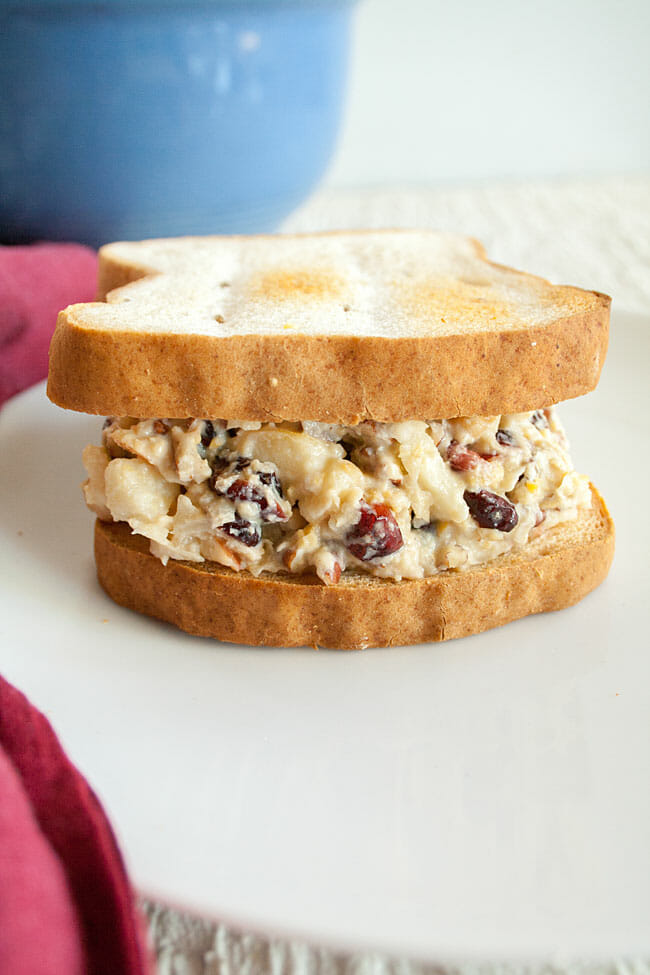 This simple mashed Apple Pecan Chickpea Salad Sandwich is a healthy lunch. No mayo here! Tahini is used instead.
These sweet and savory Portobello Mushroom and Caramelized Onion Sliders will have you wanting more! Portobello mushrooms marinated in balsamic vinegar and Dijon mustard with sweet caramelized onions on your favorite bun, what's not to love?
Fresh veggies layered in a sandwich with herbaceous green Goddess dip make this Green Goddess Sandwich a winner for Summer!
This Vietnamese Spicy Tofu Bánh Mì sandwich has spicy tofu, pickled carrots, sriracha mayo, cucumber, and jalapeño on a baguette.
This spicy BBQ Jackfruit Sandwich is the ideal mouthwatering comfort food! Made with homemade BBQ seasoning and an easy BBQ sauce, you'd never know it's jackfruit.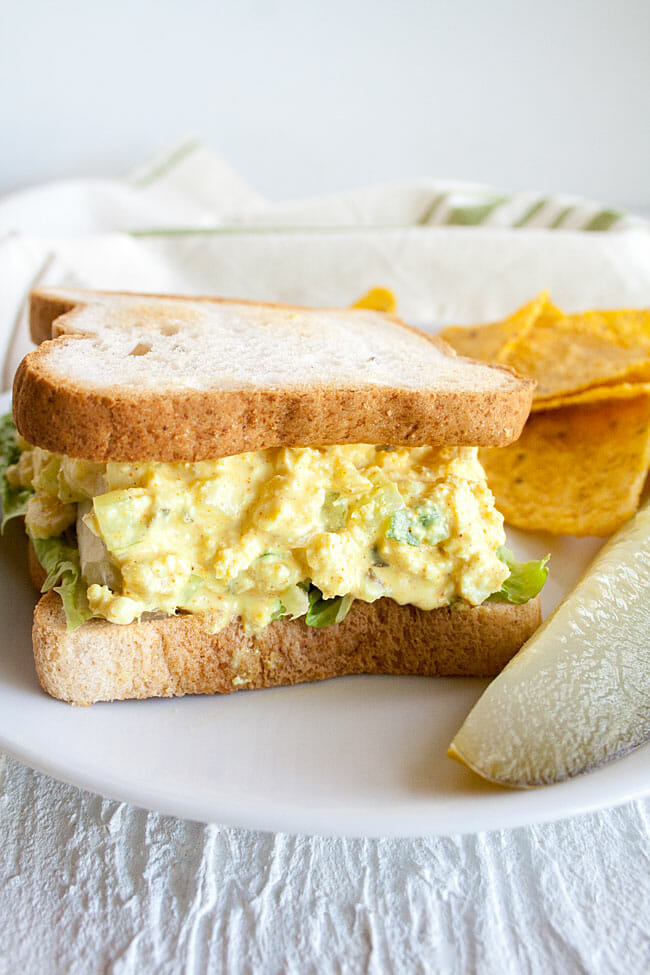 This healthy Vegan Egg Salad Sandwich is a quick and easy light lunch. Made with sweet pickle relish and vegan mayo.
This vegan gluten-free Balsamic Roasted Vegetable Sandwich is rich and satisfying. Roasted garlic mayo compliments the roasted vegetables, basil, and balsamic vinegar. For added flavor make it on some Roasted Garlic Focaccia Bread.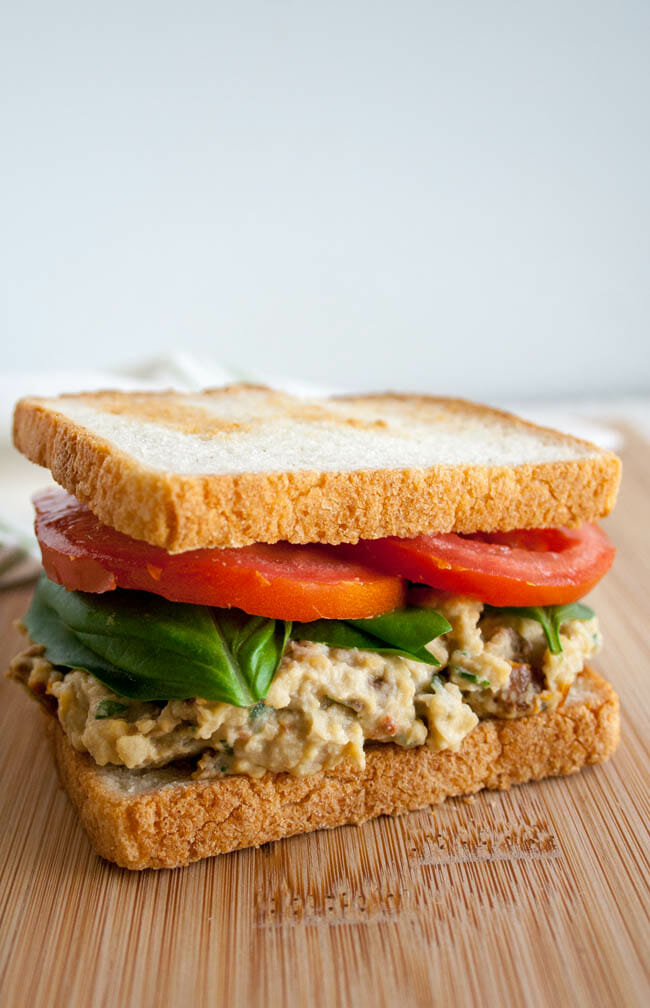 This savory Sun-Dried Tomato and Basil Chickpea Salad Sandwich is an easy meal. If you like hummus, you'll love this!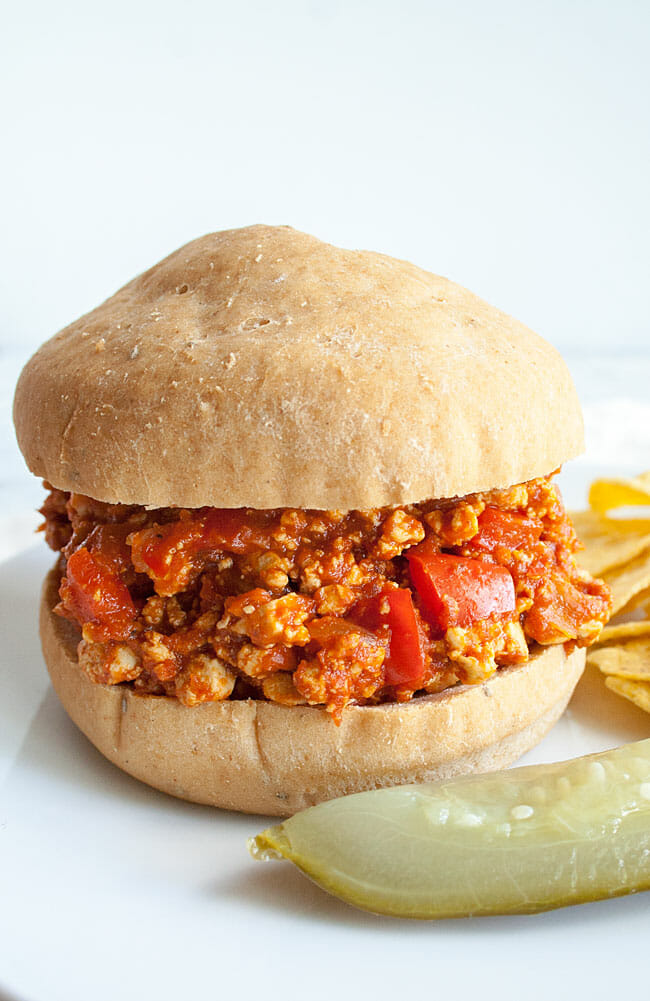 These easy flavorful Vegan Sloppy Joes are a healthy version of a childhood classic. Made with pantry staples and ready in under 30 minutes!
This Vegan Teriyaki Reuben has a sweet teriyaki sauce, spicy raw sauerkraut, and a spicy thousand island dressing.
This spicy Buffalo Tofu Sandwich combines buffalo tofu and creamy ranch dressing for the perfect balance of flavors.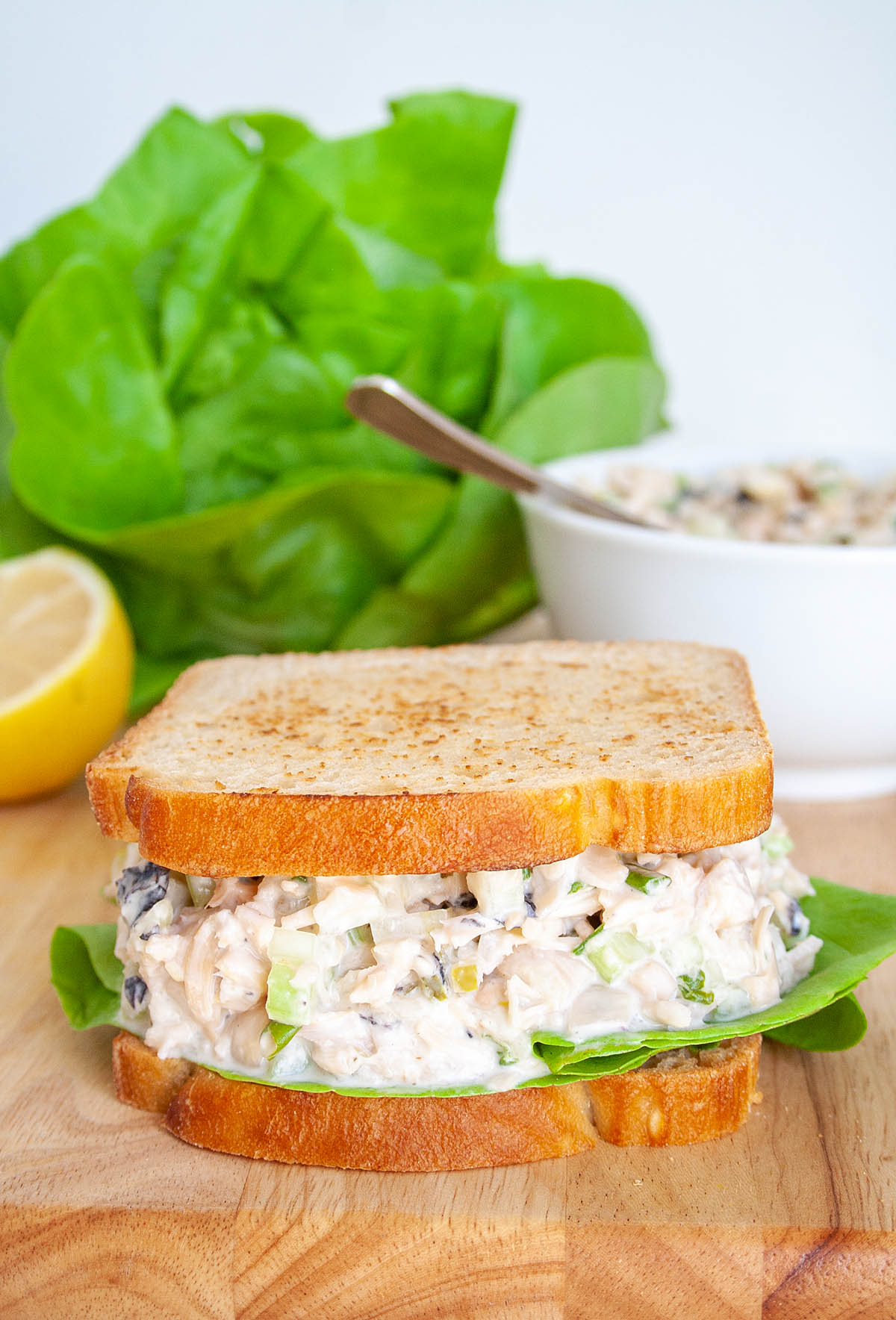 This Jackfruit Tuna Salad recipe takes about 10 minutes and has a similar taste and texture to tuna salad.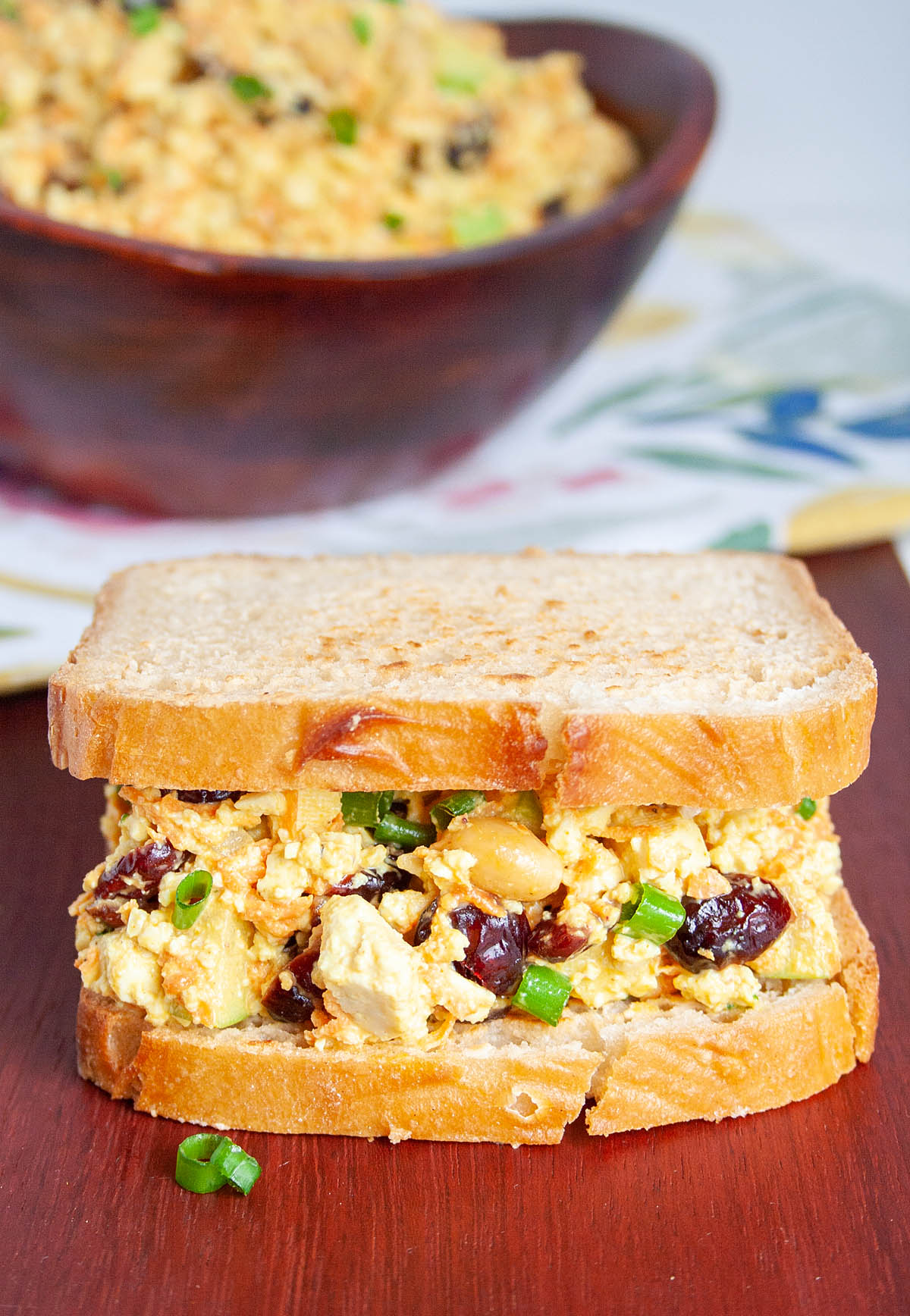 This Curried Tofu Salad is sweet and savory. It's quick and easy to make and tastes great by itself or in a sandwich.
Vegan Recipe Roundups