These healthy, quick, and easy to pack Vegan Brown Bag Lunches will save your pocketbook and your waistline!
These colorful vegan lunches are something for you to be excited about come lunchtime. They are not only easy to make, they are easy to pack.
None of them need to be heated, so you have more time to eat and relax.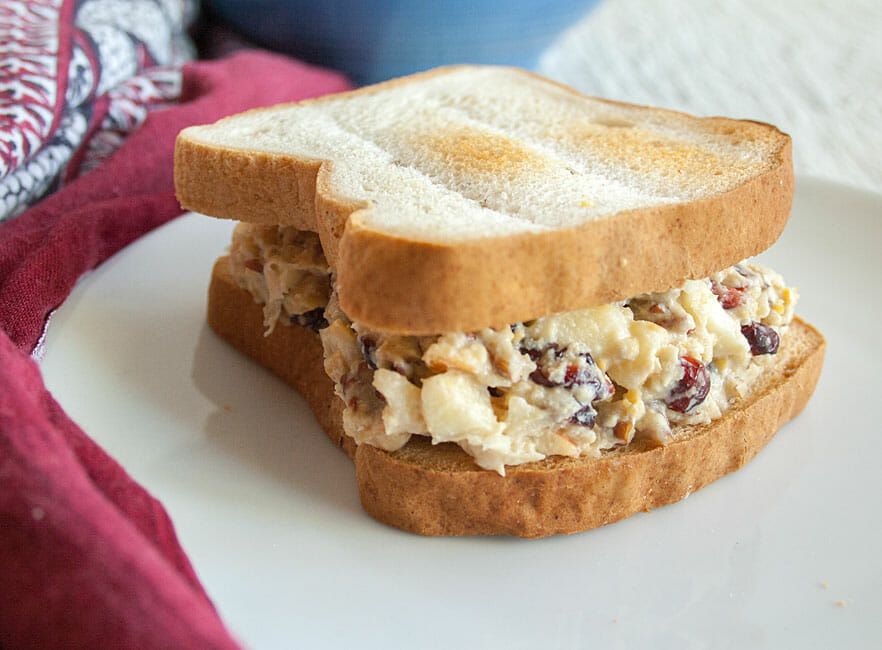 This simple mashed Apple Pecan Chickpea Salad Sandwich is a healthy lunch. No mayo here! Tahini is used instead.
This healthy Vegan Veggie Wrap has raw veggies and vegan garden vegetable cream cheese. It is an easy make ahead lunch that comes together in minutes.
Fresh veggies layered in a sandwich with herbaceous green Goddess dip make this Green Goddess Veggie Sandwich a winner for Summer!
This easy Vegan Refried Bean Burrito is perfect for lunch or a weeknight meal. It can be customized to suit your tastes. Make it spicy, smoky or mild by switching out the hummus.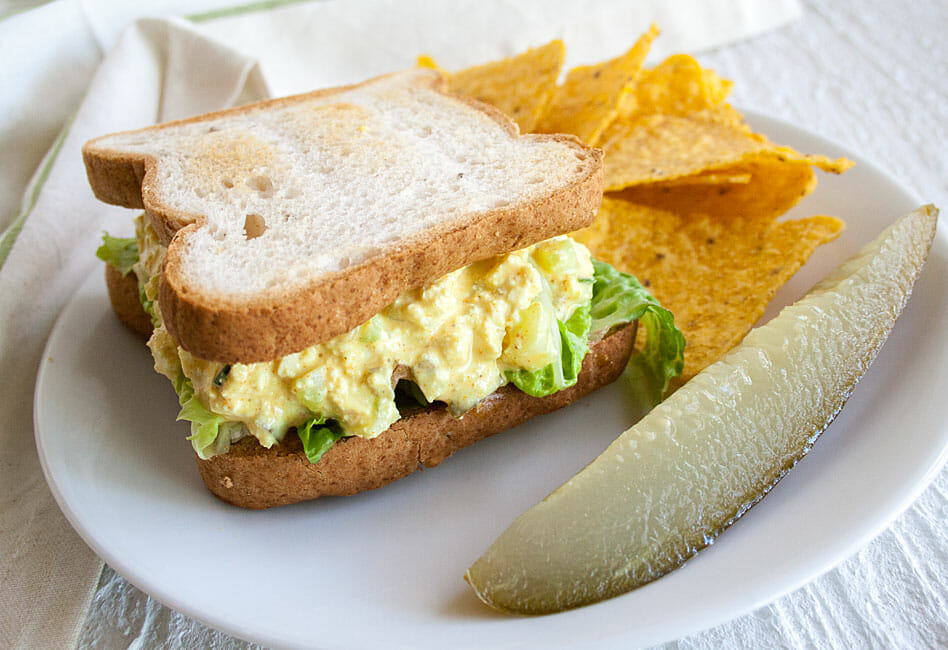 This healthy Tofu Salad Sandwich is a quick and easy light lunch. Made with sweet pickle relish and vegan mayo.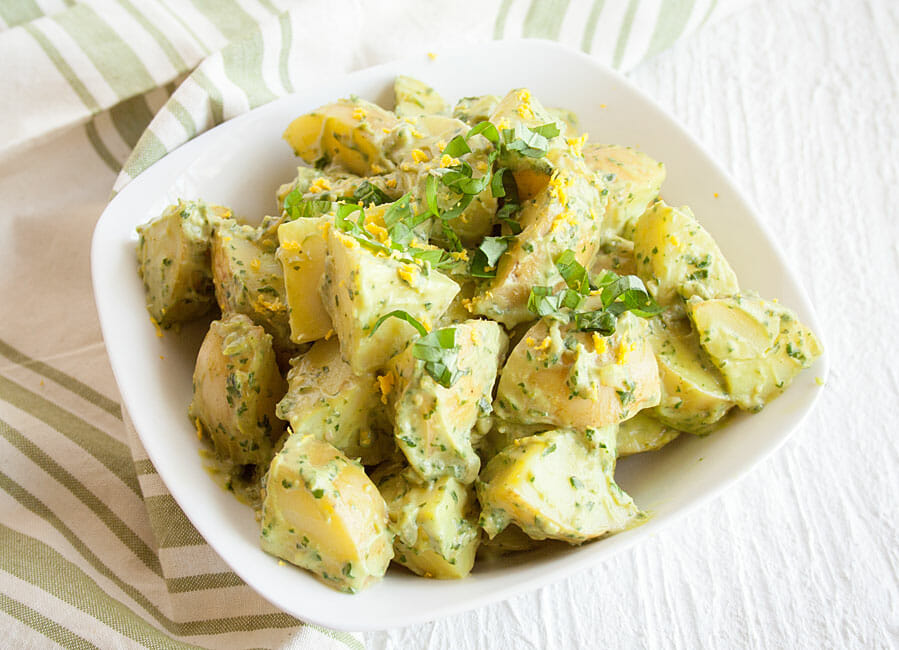 This creamy Avocado Pesto Potato Salad is the perfect side for Summer. Made with avocado pesto, mustard, and vegan mayo.
This easy classic Vegan Macaroni Salad is not only perfect for brown bagging it, but it's perfect for potlucks and parties because it can be served at room temperature.
This Red Lentil Pasta Salad with Chickpeas is made with almost all pantry staples. It can be served at room temperature.
This vegan Buffalo Tofu Salad has spicy buffalo tofu, ranch roasted chickpeas, and hemp ranch dressing. It's perfect for lunch!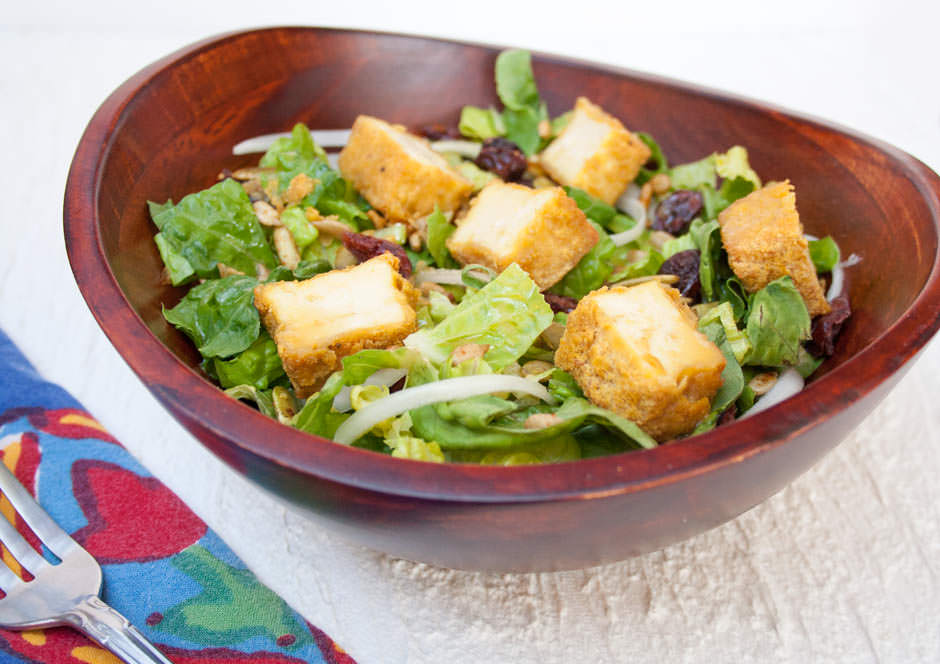 Even salad haters will love this Crispy Tofu Salad with Sweet Mustard Dressing! It is sweet, savory, and indulgent!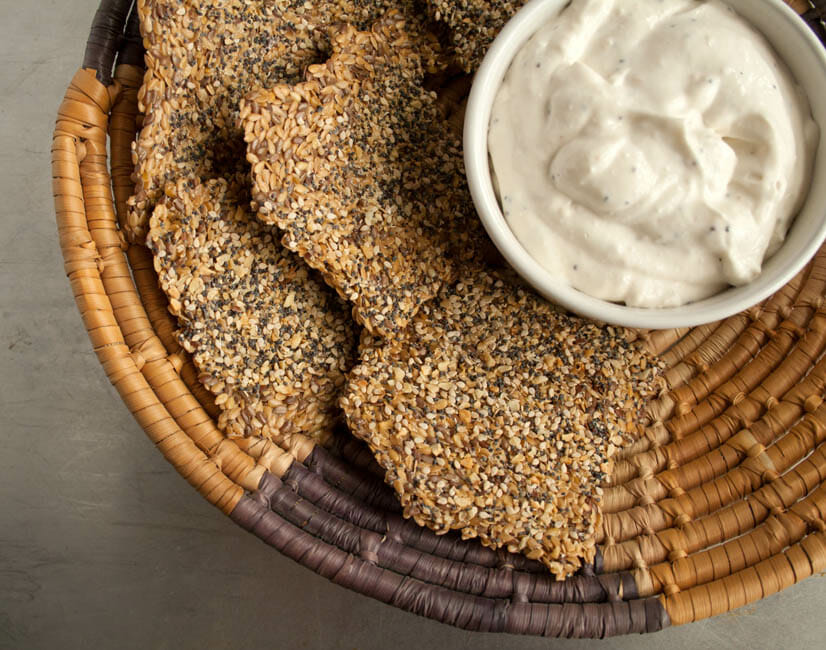 Are you vegan and gluten-free and miss everything bagels? These Everything Bagel Flax Crackers may not satisfy your bagel craving, but they may satisfy your everything seasoning craving!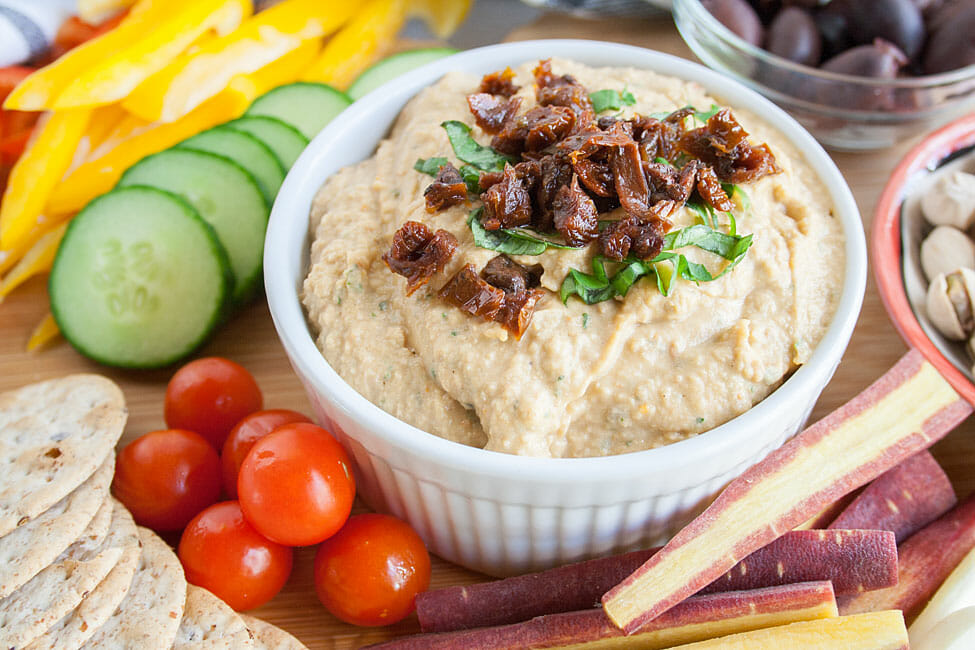 This easy Sun-Dried Tomato and Basil Hummus is a healthy addition to a sandwich or vegetable platter. It's made in minutes!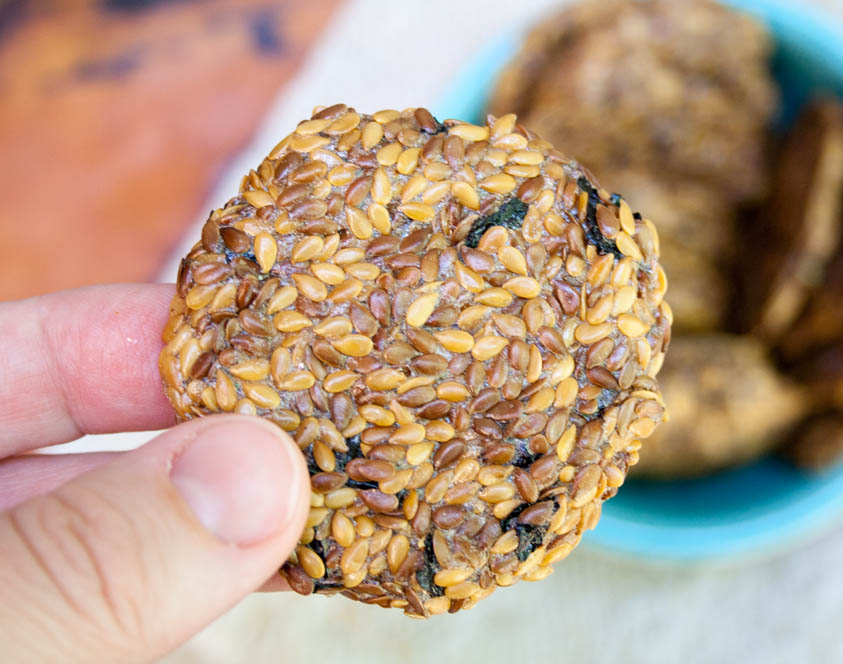 These easy low-carb Tamari Seaweed Flax Crackers are savory and satisfying!
This Dehydrator Tropical Pineapple Fruit Leather is an easy healthy snack. Another fruit roll-up recipe to try is my Dehydrator Cherry Fruit Leather recipe.
These Sesame Bars are a healthy grain free snack. Made with maple syrup.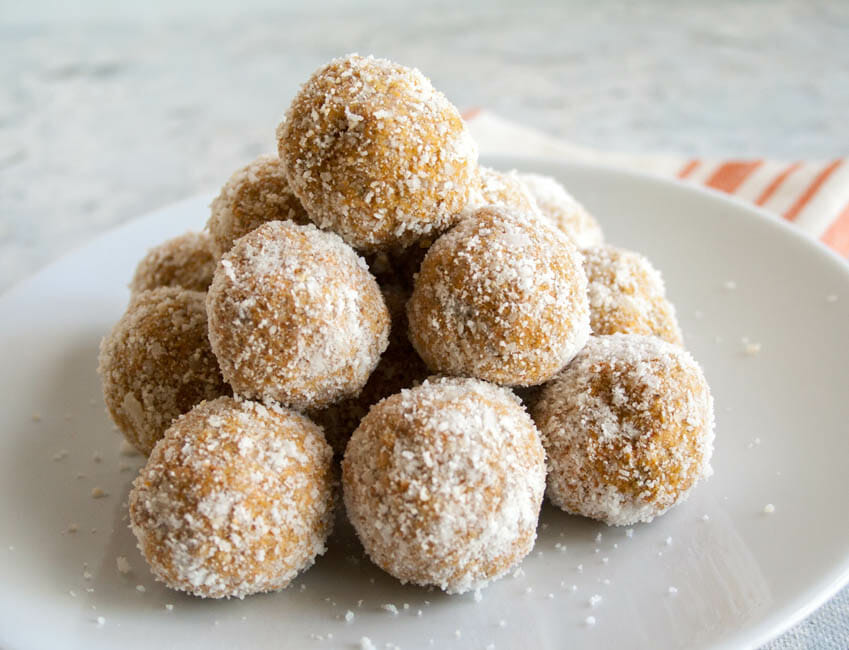 These healthy Carrot Cake Energy Bites are sweetened with dates. They're perfect for kids as an after school snack.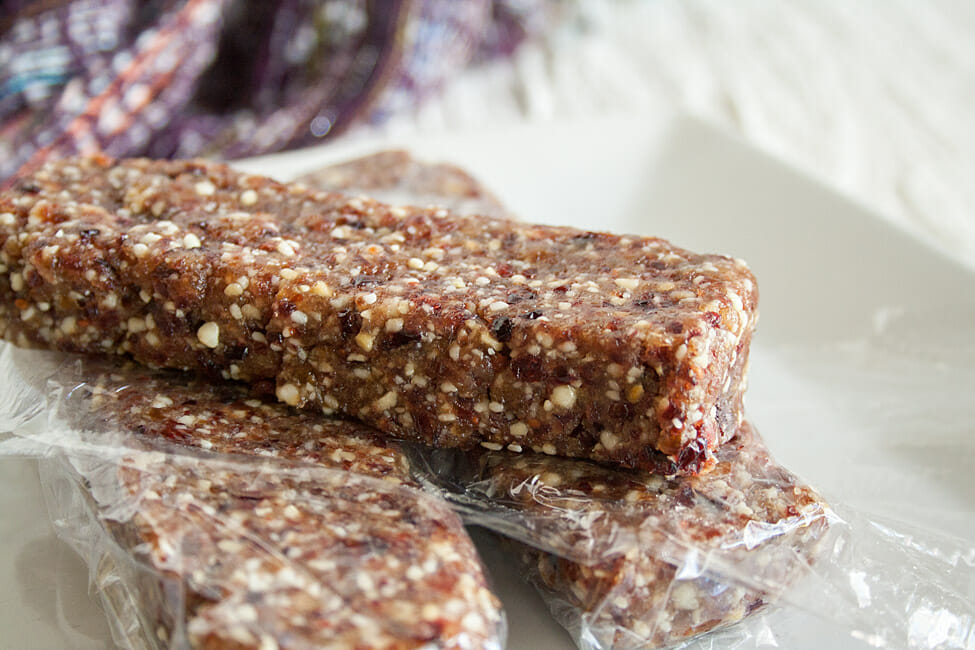 If you like Larabars, you will love these healthy no-bake Cashew Cranberry Bars They are sweet and tart! They make a great portable snack.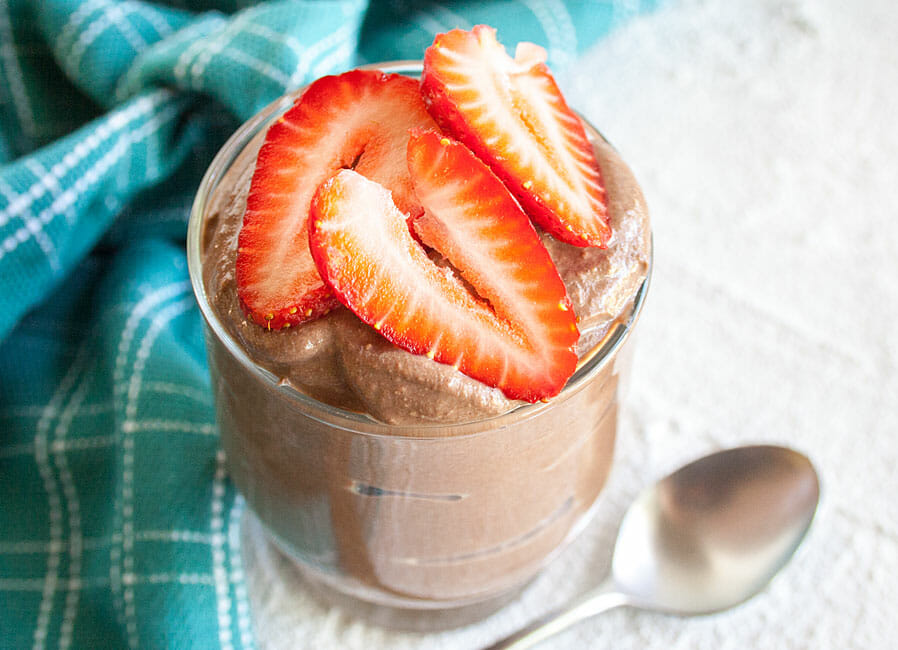 This sweet vegan Chocolate Pudding with Tofu is a healthy treat. It's made with silken tofu and cacao powder.
These healthy Low Carb Vegan Almond Cookies are a delicious low carb treat that you don't have to feel guilty about!
Vegan Recipe Roundups