Who says pizza has to have traditional toppings? These creative Vegan Fusion Pizza Recipes are a fun take on pizza.
Of all the recipes that I create, fusion recipes are some of my favorites. It's fun to make a mashup of different cuisines.
Pizza is the perfect base for a mashup since pizza crust is bread, and you can put so many things on bread.
Here I've gathered my favorite fusion pizza recipes together to show how pizza doesn't have to have traditional toppings; instead, it can be fun and creative.
Maybe you'll find some inspiration and create some of your own unique fusion pizzas.
You might also like my Best Vegan Grilled Cheese Recipes.
This Thai Pizza has the flavors of Thai spring rolls on a crispy pizza crust. The peanut sauce is out of this world good!
This Vegan Hawaiian BBQ Pizza is sweet, spicy, and smoky! If you want to change up pizza night, this recipe is sure to please! A variation of it is a Chipotle Pizza.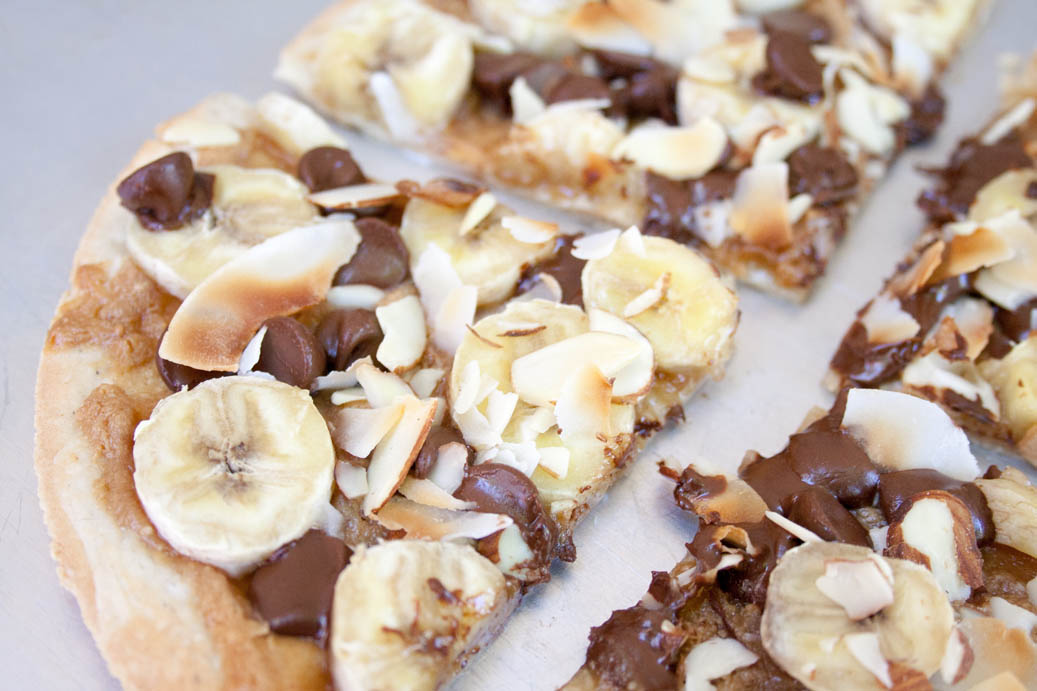 This quick and easy Banana, Chocolate and Peanut Butter Dessert Pizza is healthy and satisfying! Made with a brown rice tortilla.
5 Secrets to Vegan Cooking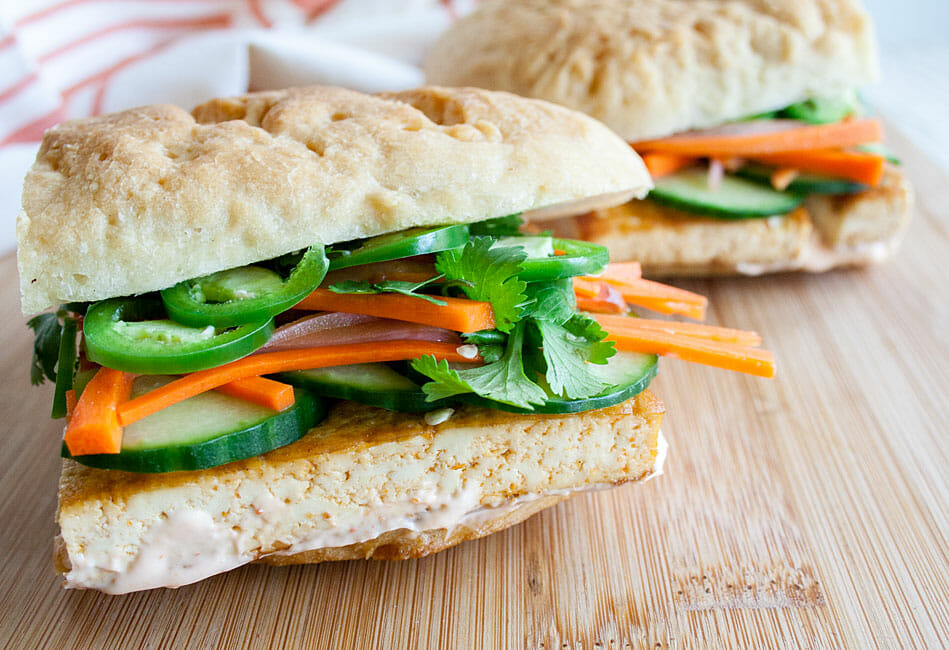 Free 5 Part Email Series to Elevate Your Vegan Cooking
We respect your privacy. Unsubscribe at any time.
This kid-friendly Vegan Cheeseburger Pizza has all the flavors of a vegan cheeseburger in pizza form. It's an easy and healthy recipe!
This Vegan Mexican Tortilla Pizza is perfect as an appetizer for game day or pizza for one. Topped with refried beans, avocado, black olives, and fresh pico de gallo.
This healthy Greek Pizza is a great way to switch up pizza night! Made with tofu feta and vegan tzatziki, it is sure to be a hit!
This homemade Vegan Taco Pizza is an easy healthy recipe. Made with spicy tofu and taco ingredients.
Other Vegan Fusion Pizzas
Calzones
Pizza Crusts