These Hummus Recipes are the perfect addition to any party. Add them to a sandwich, pizza, or eat them with veggies.
Who says hummus only has to eaten with crackers or veggies? These Hummus Recipes include dessert hummus and hummus that can be eaten on pizza or sandwiches.
I've added hummus to pasta and used it in taquitos. The sky is the limit. Just use your imagination for how you'll use it.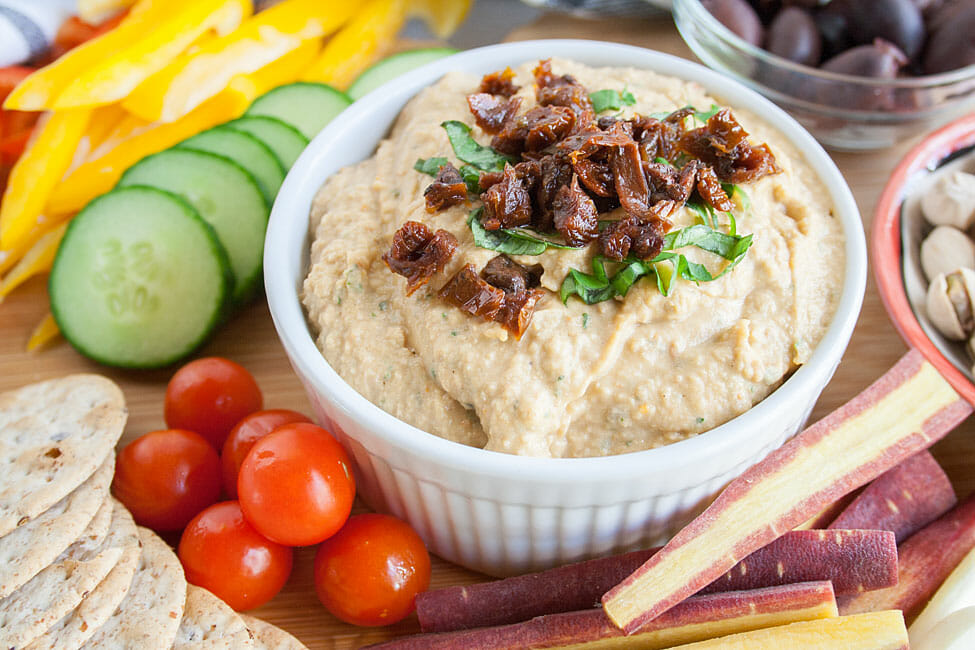 This easy Sun-Dried Tomato and Basil Hummus is a healthy addition to a sandwich or vegetable platter.
This healthy Dark Chocolate Hummus combines two great snacks into one. It can be used as a frosting or eaten by the spoonful! You can also use it on a dessert pizza.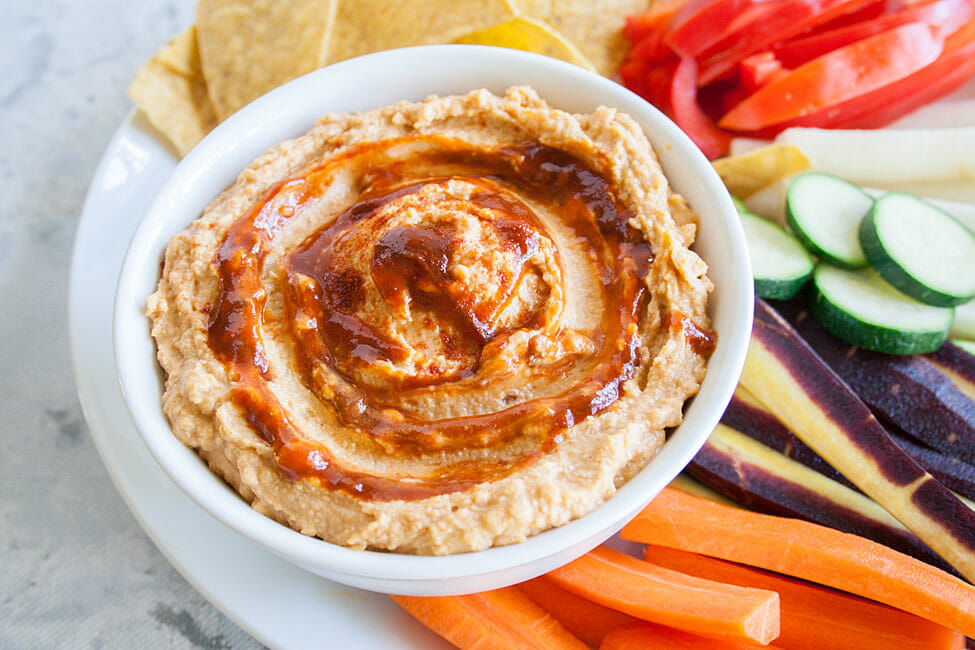 This healthy Chipotle Hummus works well in taquitos, a quesadilla, or eaten with tortilla chips.
This spicy creamy Jalapeño Cilantro Hummus will become a family favorite! This hummus goes well in a refried bean burrito.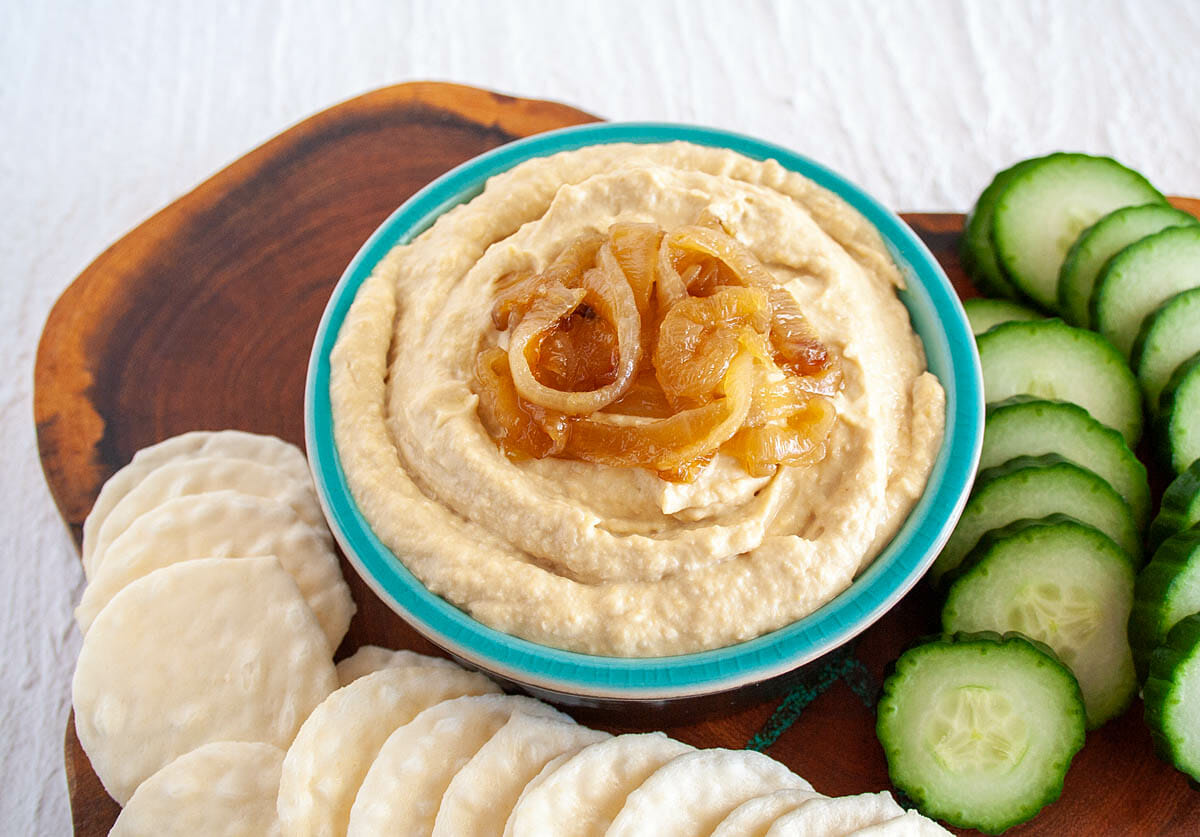 This creamy Caramelized Onion Hummus has a sweet rich taste from caramelized onions.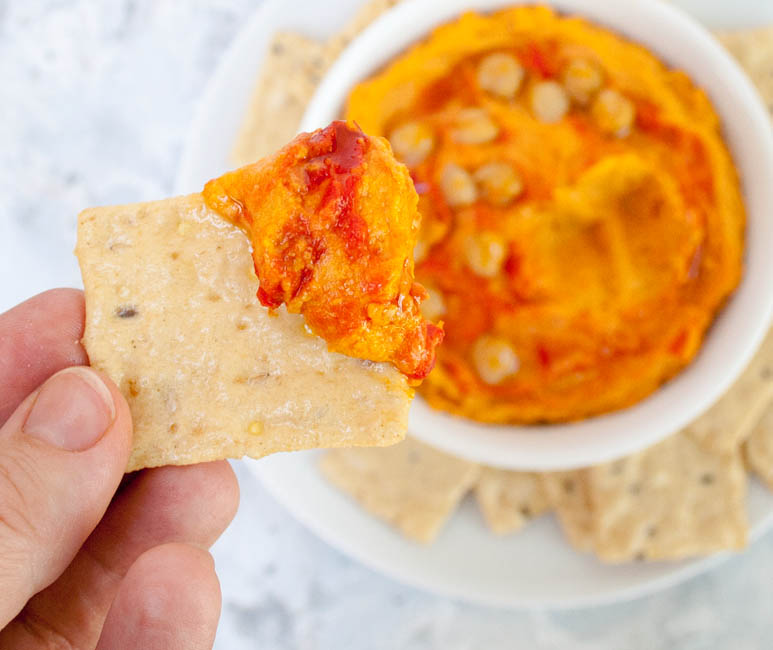 Spicy Harissa Hummus has the perfect amount of spice. Harissa is a great addition to hummus because the flavors compliment each other nicely.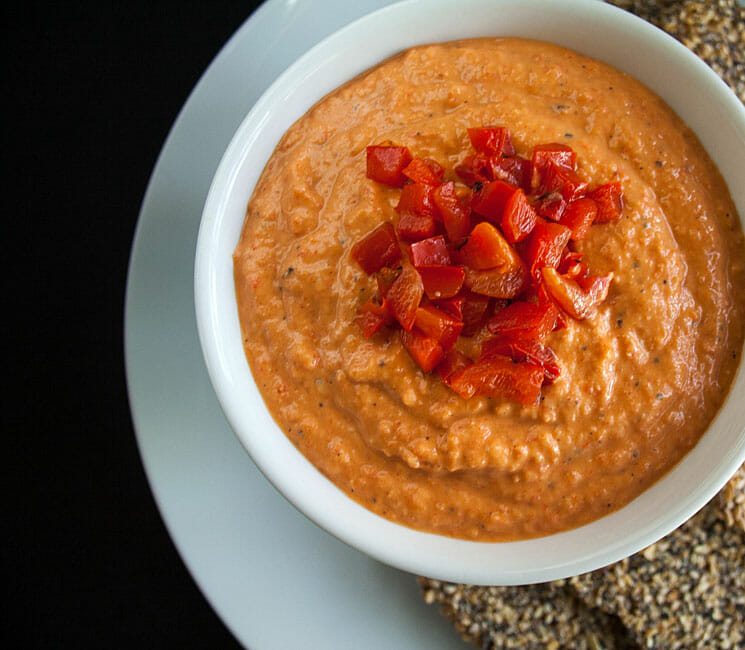 This Roasted Red Pepper Hummus is one of the most versatile hummus flavors. It goes well on pizza or in pasta.
Other Hummus Recipes