These warm Comforting Vegan Dinner Recipes are the perfect way to end your day and make you feel satisfied.
There's nothing like your favorite comfort foods to take you to your happy place at the end of a hectic day. I've gathered together some of my favorites that will hopefully become yours too.
These Vegan Enchiladas are loaded with black beans, tofu, and veggies. This easy meal can be on the table in 45 minutes!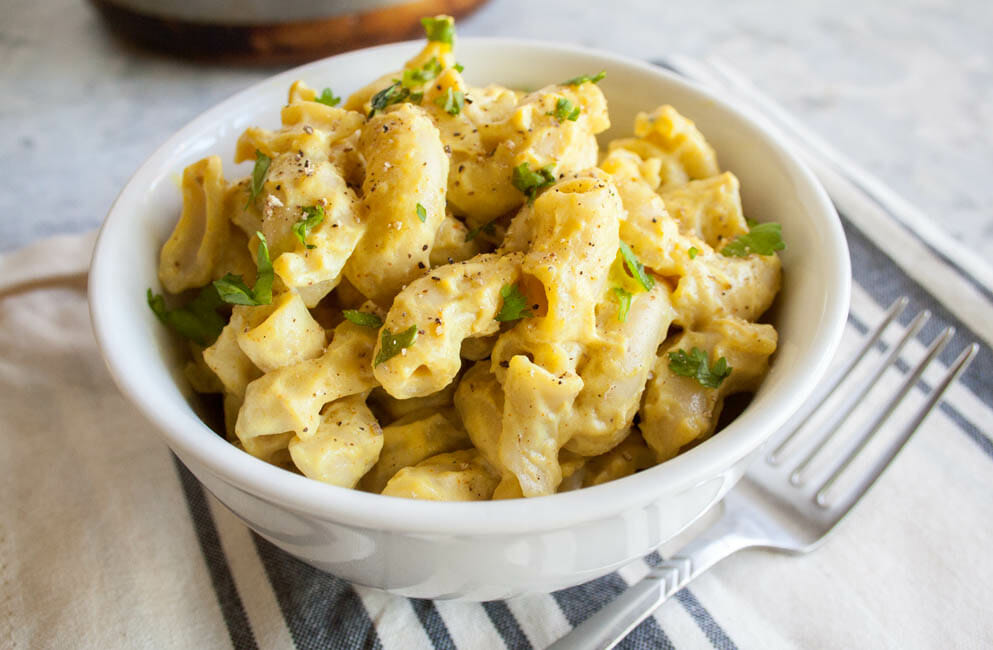 This Creamy Vegan Mac and Cheese with Tofu is sure to take you to your happy place! Made without nuts.
These easy flavorful Vegan Sloppy Joes are a healthy version of a childhood classic. Made with pantry staples and ready in under 30 minutes!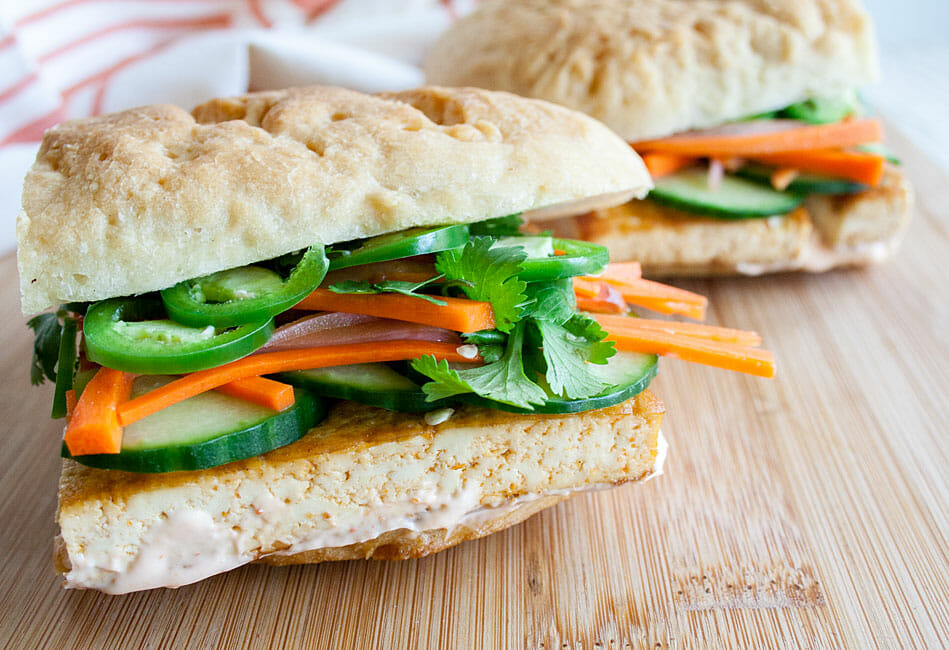 This Vietnamese Vegan Bánh Mì sandwich has spicy tofu, pickled carrots, sriracha mayo, cucumber, and jalapeño on a baguette.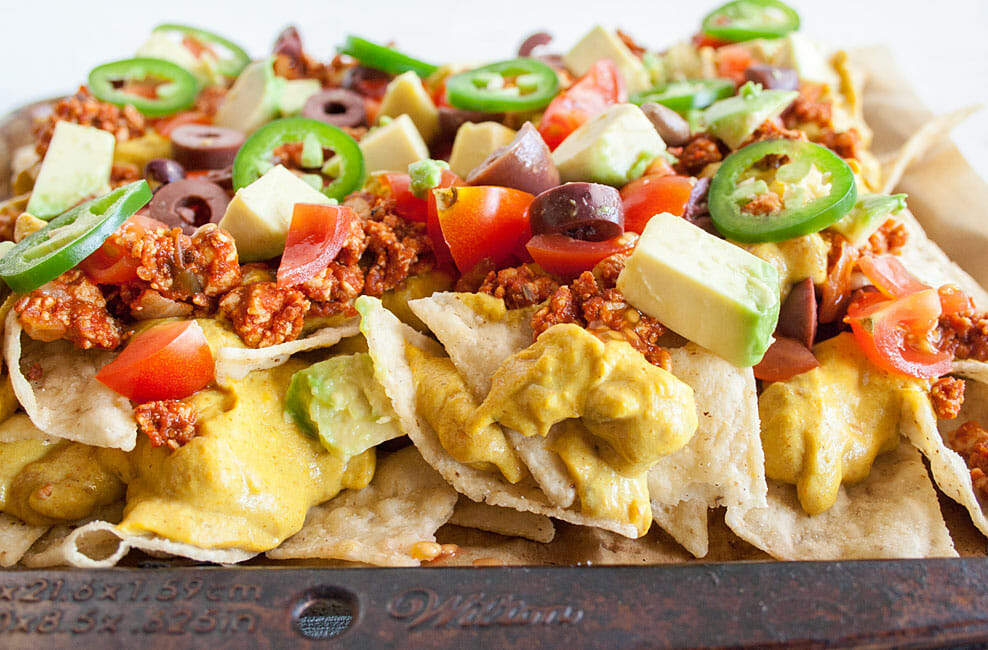 These homemade loaded Vegan Nachos have spicy tofu, vegan nacho cheese sauce and all your favorite toppings baked on a sheet pan.
This sweet and spicy BBQ Lentil Sandwich is a hearty comforting meal. Made with 4 ingredient sriracha BBQ sauce and topped with Sriracha Coleslaw, it is a sriracha lover's dream!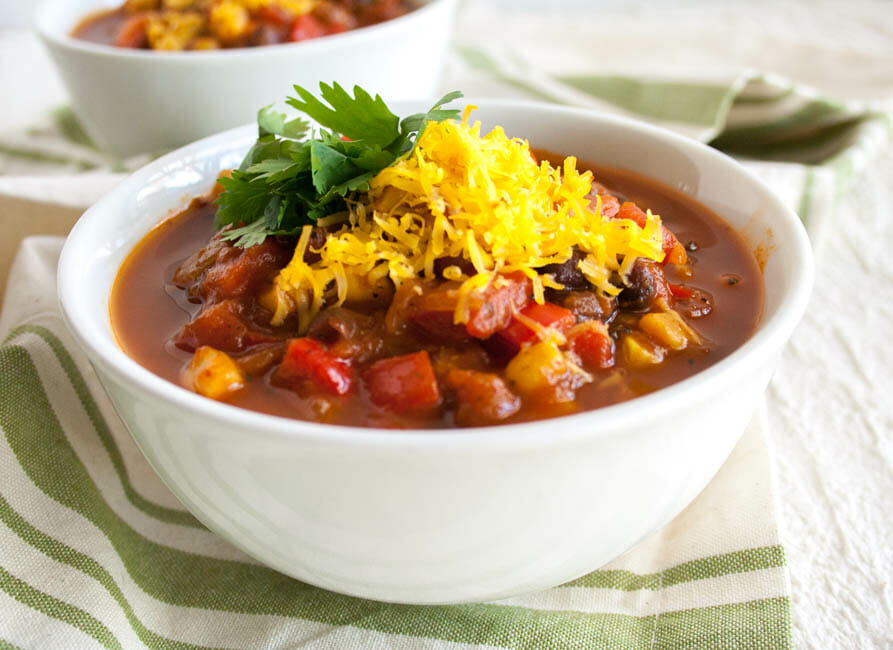 This healthy Black Bean and Corn Chili is a hearty meal. Made with butternut squash puree and fire-roasted tomatoes.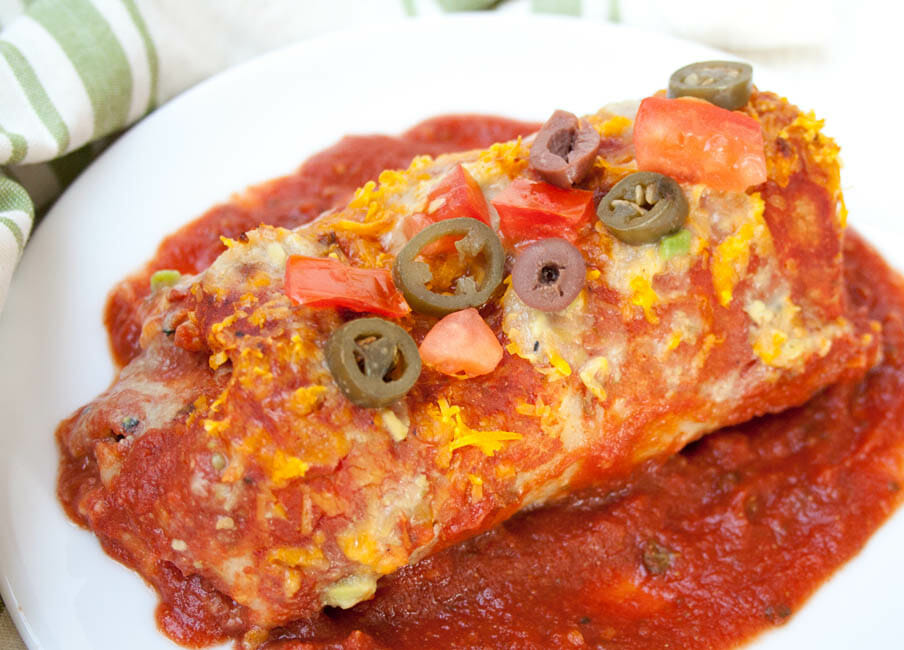 These Vegan Smothered Bean Burritos are filled with spicy black beans and rice, then smothered in a homemade enchilada sauce.
This vegan Lentil Loaf is moist and flavorful. It will be the star attraction at any holiday party. Made with lentils, quinoa, and vegetables.
This rich comforting Vegan Grilled Cheese with Caramelized Onions and Red Pepper is loaded with sweet and savory flavors.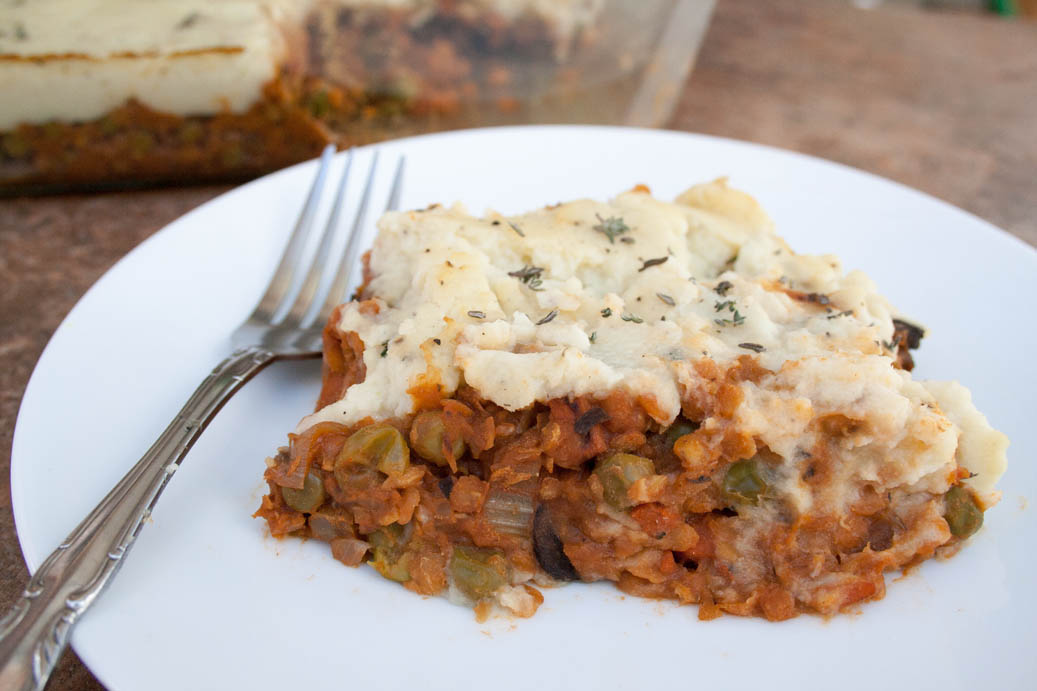 This Lentil and Mushroom Shepherd's Pie with Mashed Cauliflower is healthy and comforting.
This easy comforting 5 Ingredient Curry Peanut Pumpkin Soup is perfect for a weeknight meal or a road trip.
These rich Tofu Peanut Noodles are a comfort food favorite! Thai noodles are covered in a sweet and spicy peanut sauce.
Other Vegan Roundups