Fall means Vegan Apple Recipes! Apples can be the star of the show or play a supporting role from sweet to savory recipes.
Whether you are fortunate enough to live by an orchard or you get them from your local supermarket, apples are a great addition to everything from sandwiches to baked goods.
They are the quintessential fall fruit. My favorite way to eat them is one of the simplest of ways - with peanut butter.
Below you'll find everything from peanut butter caramel apples to apple kombucha.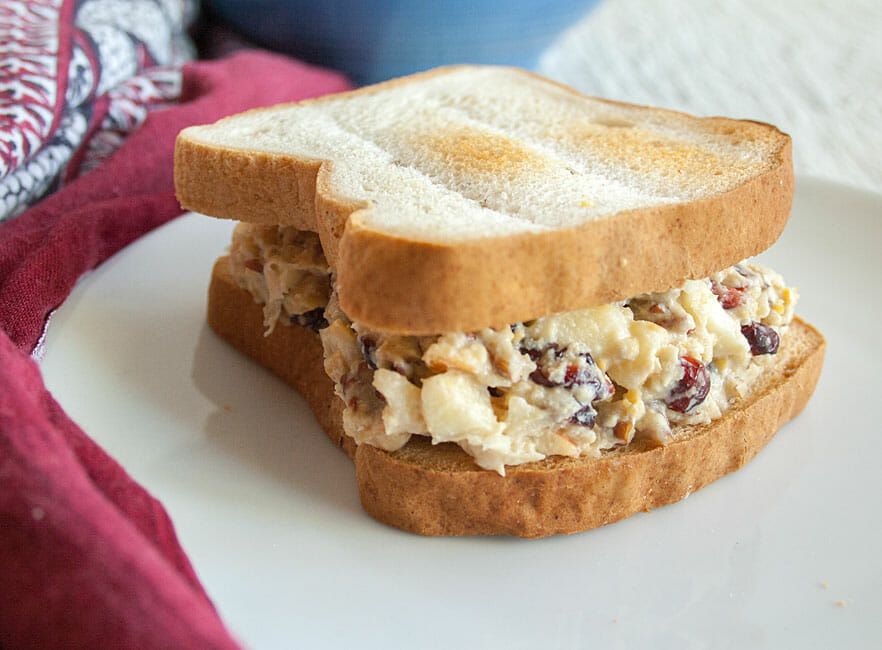 This simple mashed Apple Pecan Chickpea Salad Sandwich is a healthy lunch. No mayo here! Tahini is used instead.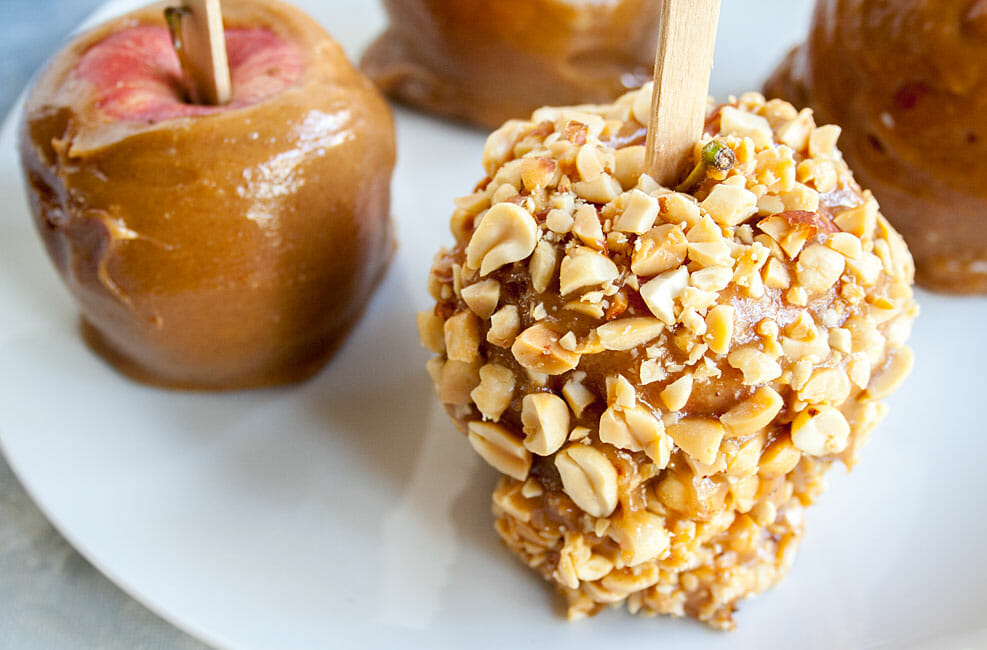 These homemade Peanut Butter Caramel Apples are super easy to make. Roll them in your favorite toppings to add another layer of flavor.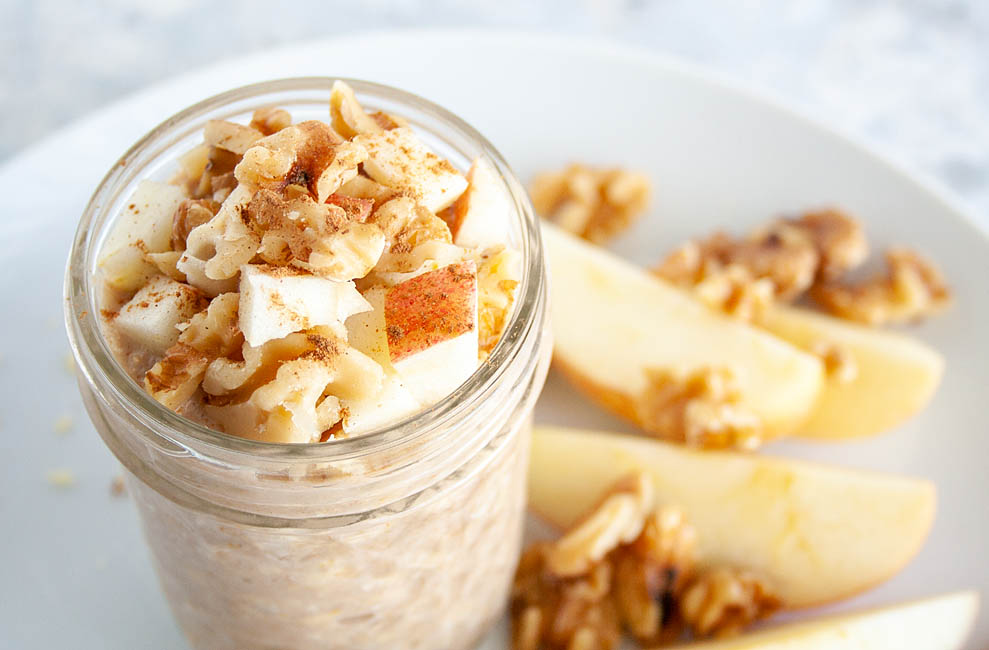 These easy Apple Pie Overnight Oats are a healthy breakfast that are perfect for on the go! Made with pantry staples.
This healthy Roasted Sweet Potato Salad with Granny Smith Apples makes a great holiday side. It's made with rosemary walnuts.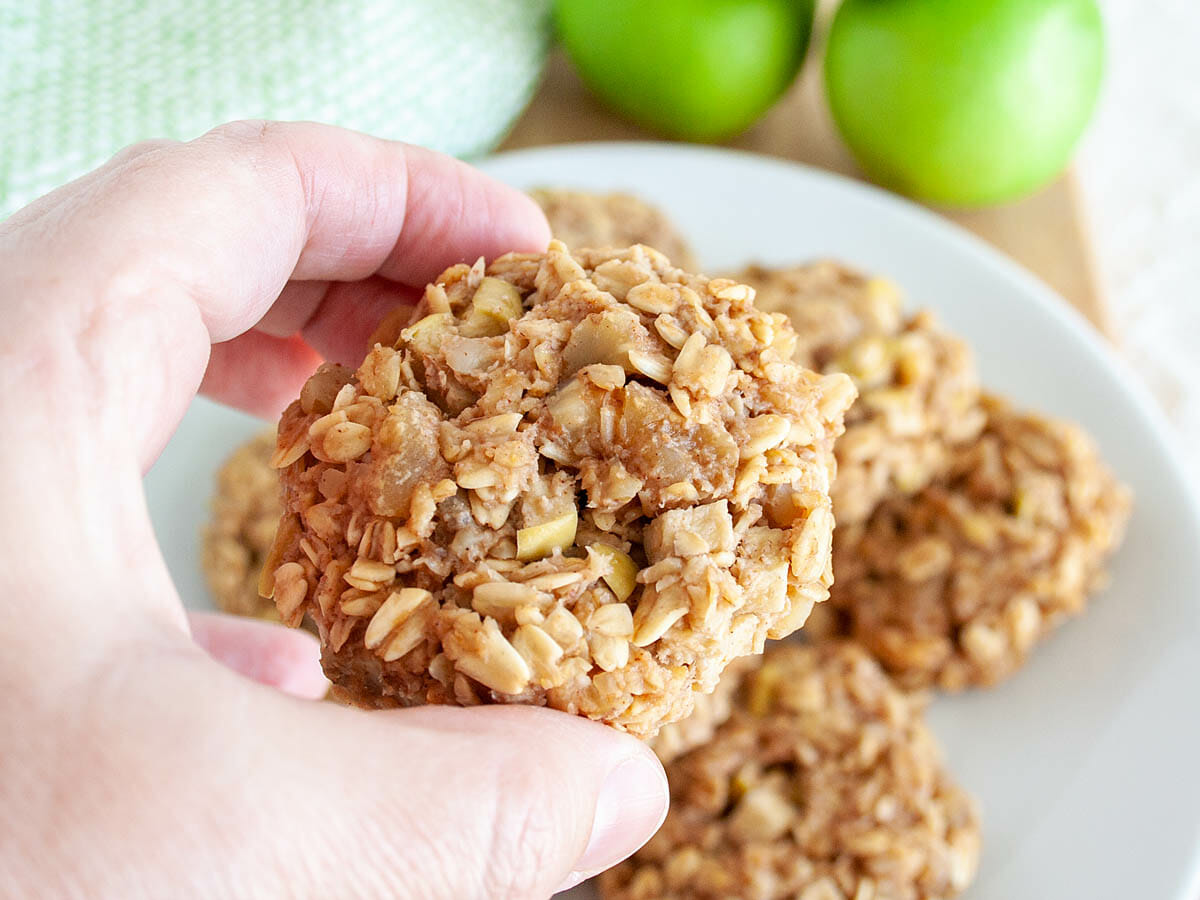 These easy Apple Oatmeal Cookies are healthy enough to eat anytime of the day. Made with apple sauce and oats.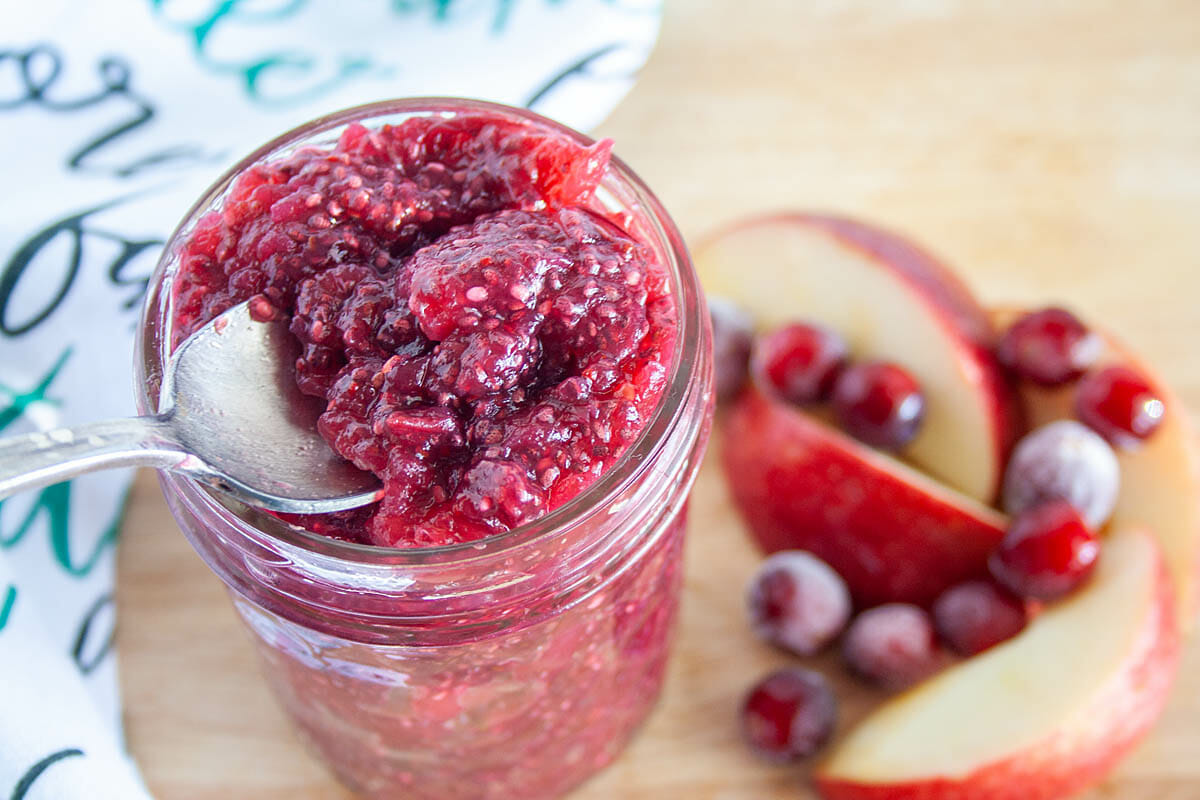 Meet the new and improved cranberry sauce! This healthy Cranberry Apple Chia Jam is sure to become a favorite.
This spiced Apple Cinnamon Kombucha is the perfect drink for the holidays. It is fizzy and sweet.
This easy healthy Green Raw Applesauce comes together in minutes! It makes a great snack.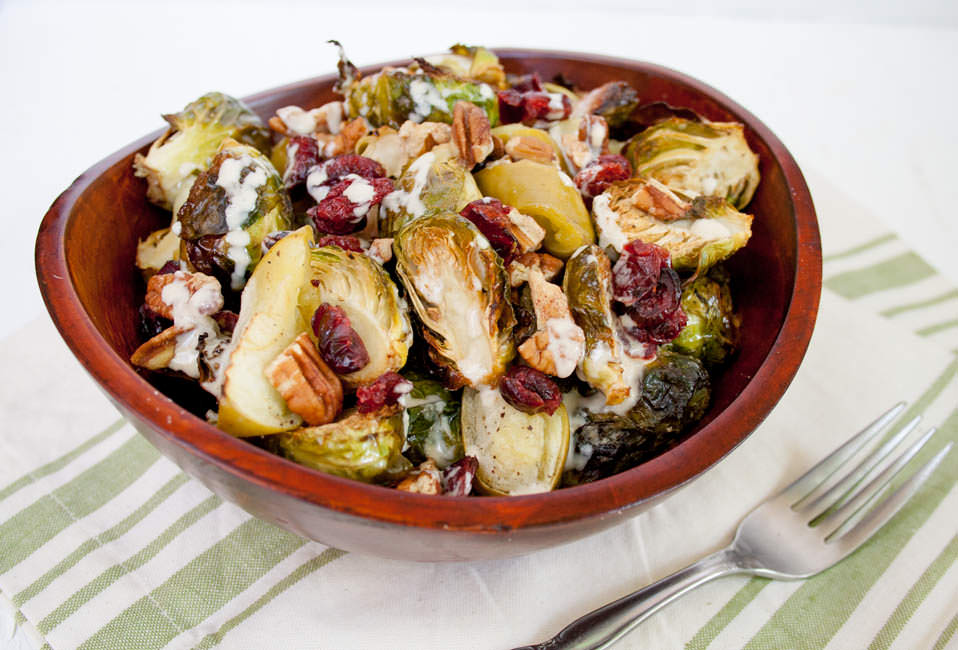 These sweet and savory Roasted Brussels Sprouts and Apples with Tahini Dressing are perfect for Thanksgiving! Even the pickiest eaters will love them!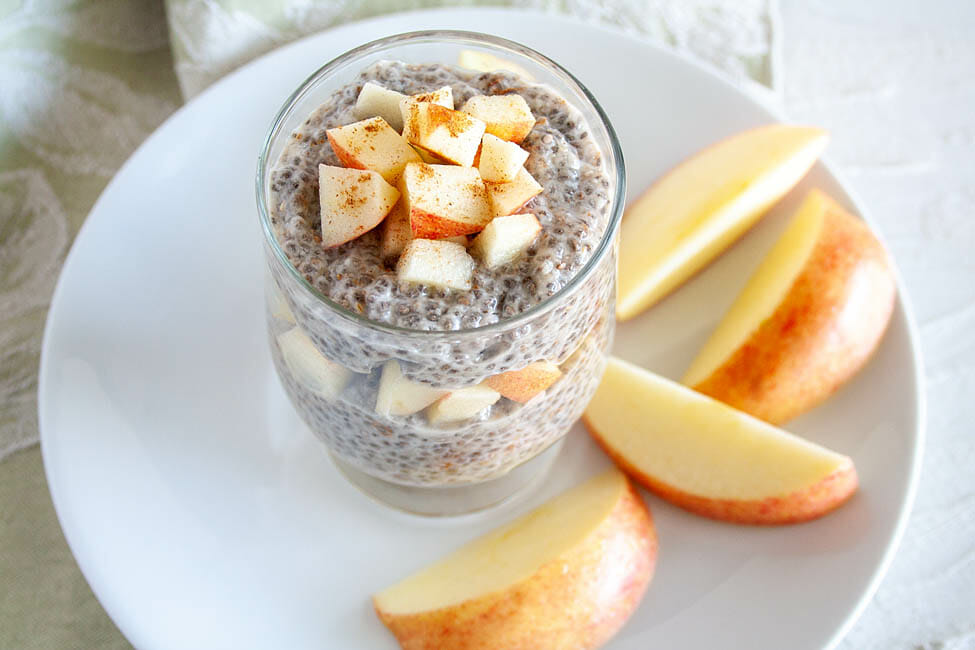 This quick and easy Apple Cinnamon Chia Pudding is a healthy breakfast or snack. Make it ahead of time for a meal on the go!
This easy Vegan Apple Crisp is a great alternative to apple pie for the holidays! It is sweet, rich, and comforting.
Other Vegan Roundups