These Vegan Thanksgiving Recipes are sure to be a hit among family and friends. Here you'll find mains, sides, and desserts.
I'm actually not a big Thanksgiving fan as far as the food goes. I tend to eat things like vegan sushi or falafel on the big day. Being a blogger, I know people are looking for traditional recipes for Thanksgiving.
So I put together the recipes from my blog that to me, scream Thanksgiving.
These Vegan Thanksgiving Recipes have you covered for the big day. There's a couple of main dishes, a bunch of sides, and a few desserts.
Mains
This Lentil Loaf is moist and flavorful. It will be the star attraction at any holiday party.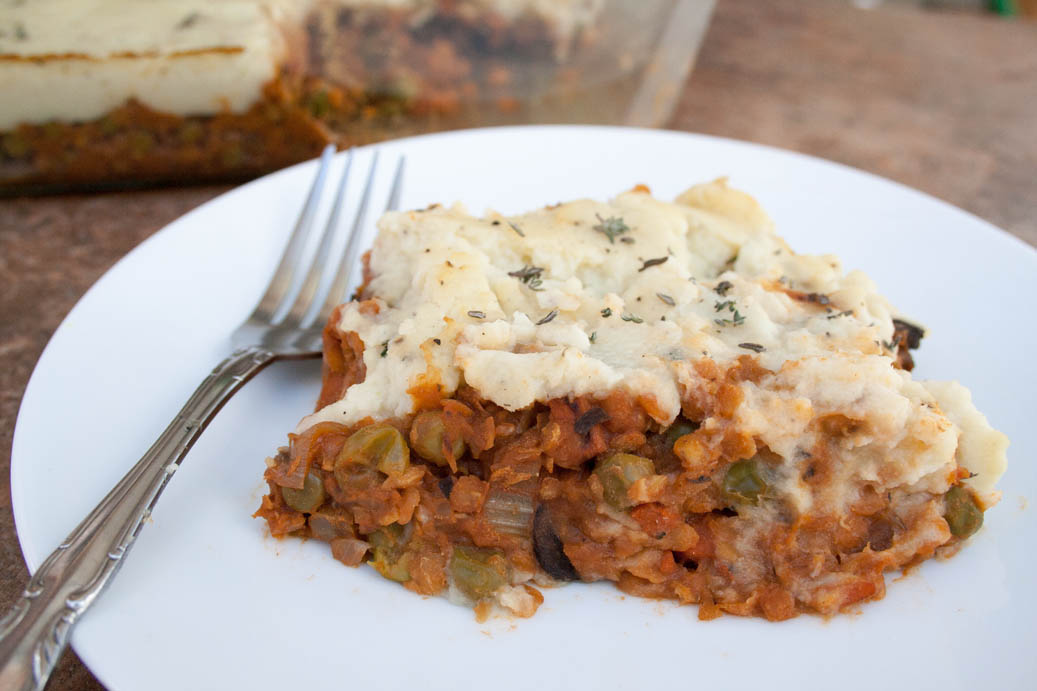 Lentil and Mushroom Shepherd's Pie with Mashed Cauliflower - This comforting classic has a new twist with mashed cauliflower on top.
Sides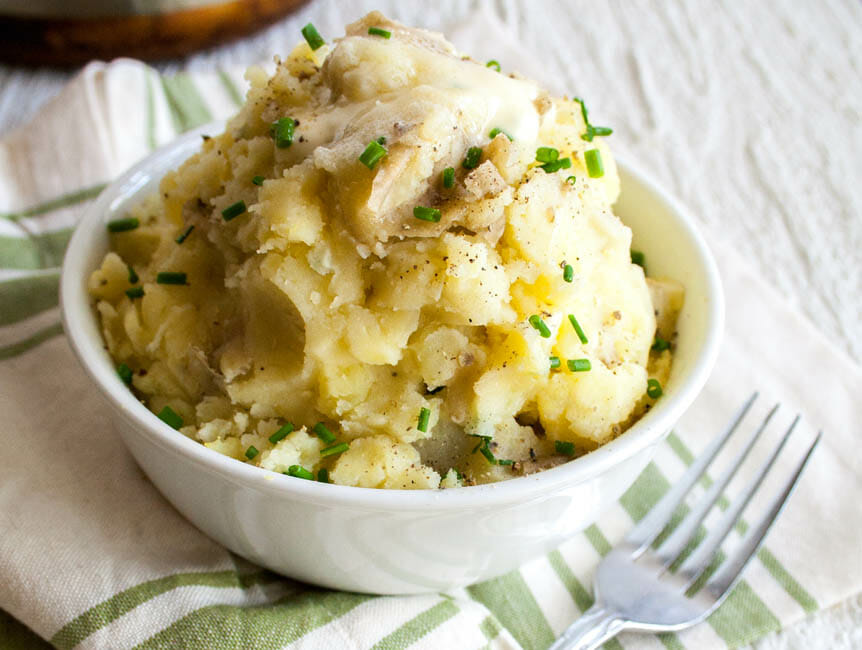 These foolproof Vegan Mashed Potatoes with Roasted Garlic are smooth and creamy. For some non-traditional mashed potatoes, try Chipotle Mashed Potatoes, made with sweet potatoes.
This classic Vegan Stuffing is sure to become a favorite. It's made with sour dough bread, mushrooms, fresh sage and thyme.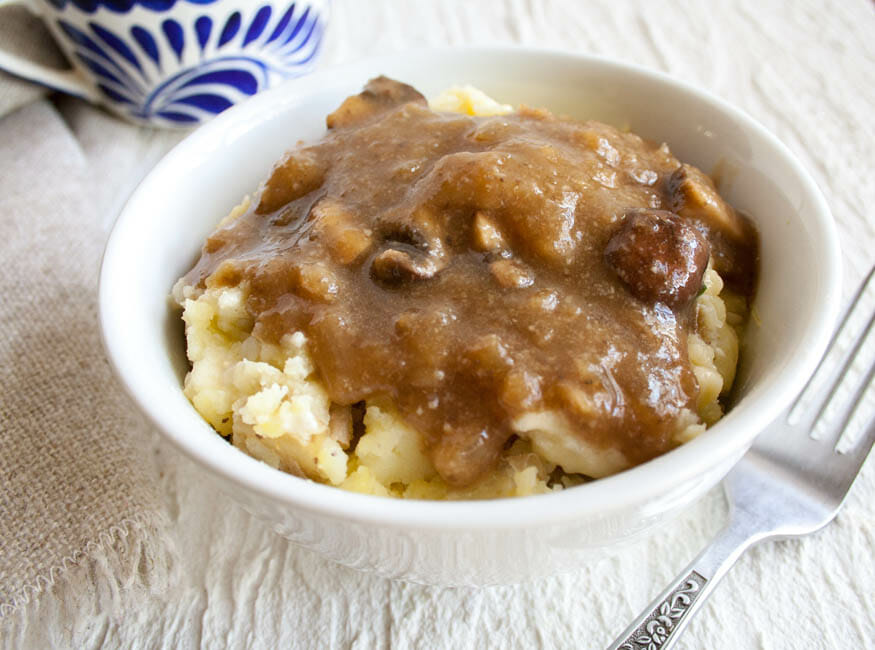 This Vegan Caramelized Onion and Mushroom Gravy is sweet, rich, and savory.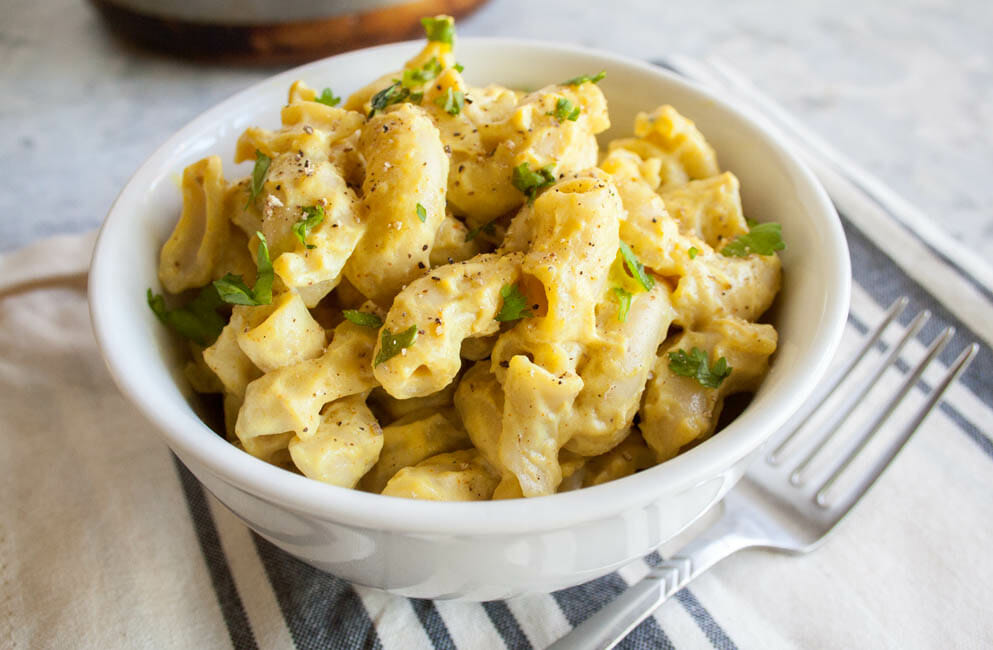 This Super Creamy Vegan Mac and Cheese is sure to take you to your happy place! It is nut free.
If you don't want the carbs of mashed potatoes, try this Vegan Mashed Cauliflower with Caramelized Onions and Mushrooms. It feels indulgent, yet it's healthy!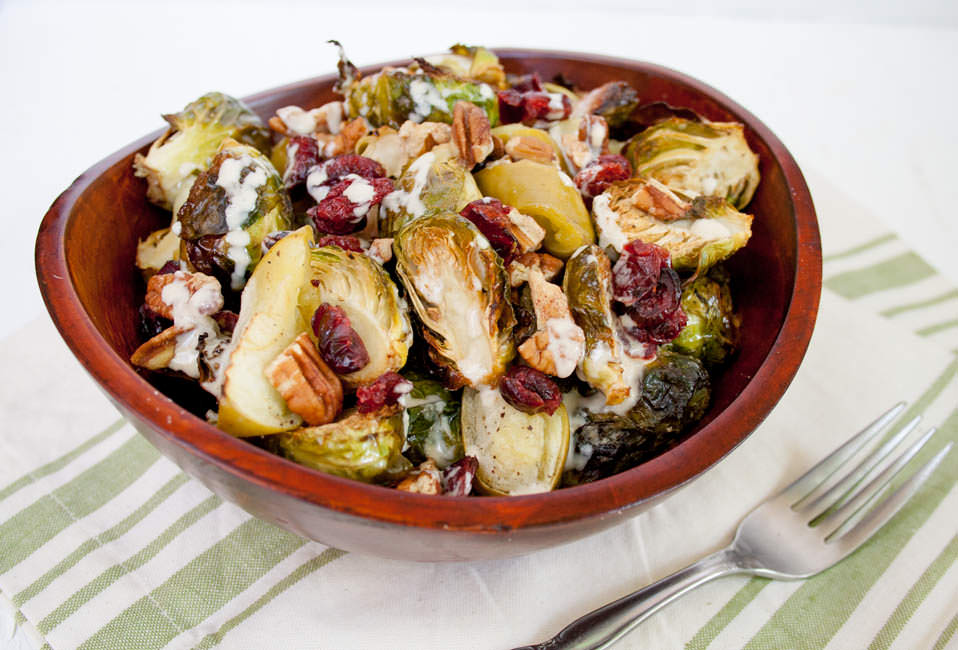 Even the pickiest eaters will love these Roasted Brussels Sprouts and Apples with Tahini Dressing.
This Sweet Potato Soup with Toasted Pecans is Thanksgiving in a bowl!
This Roasted Beet and Butternut Squash Salad with Maple Tahini Dressing is sweet and savory.
There's no special equipment needed for this no-churn Vegan Pumpkin Spice Ice Cream. This is one sweet and creamy dessert you're going to want on your Thanksgiving menu.
This Vegan Apple Crisp is a great alternative to pie for the holidays! This is pure comfort food.
Why have pumpkin pie when you can have Creamy Vegan Pumpkin Cheesecake! It is sweet and rich.
These Candied Pumpkin Pie Spice Pecans are made in minutes. They are perfect as an appetizer or gift.
Other Vegan Roundups