There's enough variety with these Overnight Oats Recipes to keep the whole family happy!
Overnight oats are great for busy mornings. You make them the night before, add toppings and they're ready to eat.
They can be eaten hot or cold. I've been known to do both, depending on the situation. I usually eat them cold when traveling.
You can make Overnight Oats with Frozen Fruit or overnight oats with vegan yogurt, and water in place of dairy-free milk.
There are a ton of flavor options, from chocolate to banana cream pie. There's bound to be a flavor for even the pickiest eater!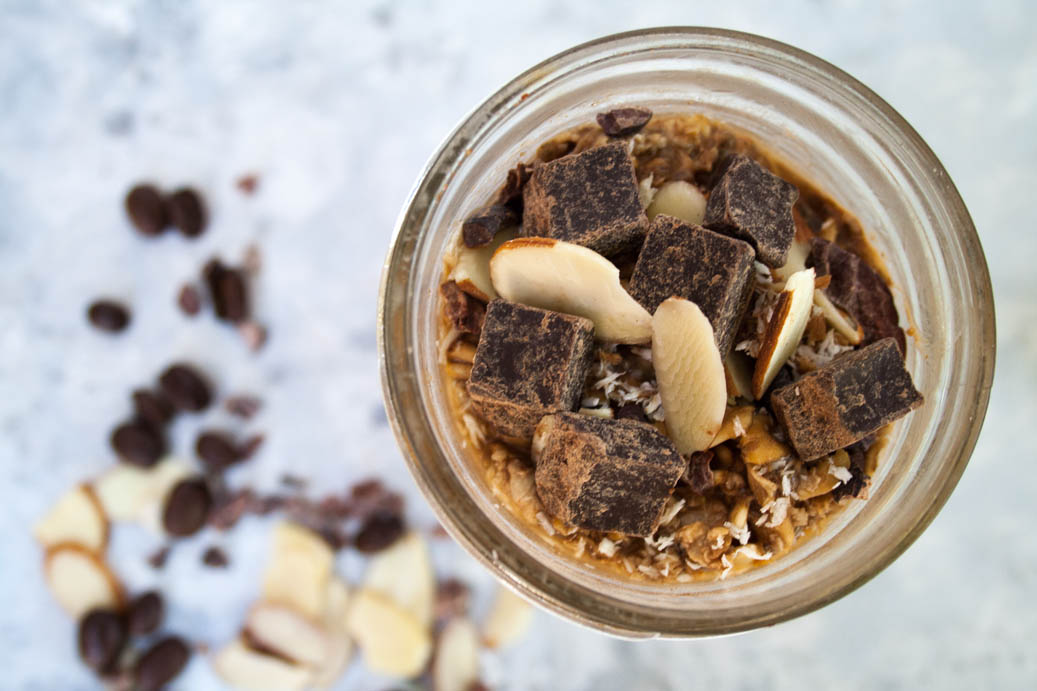 These Mocha Almond Overnight Oats are perfect for traveling or on the go. You get coffee and breakfast all in one!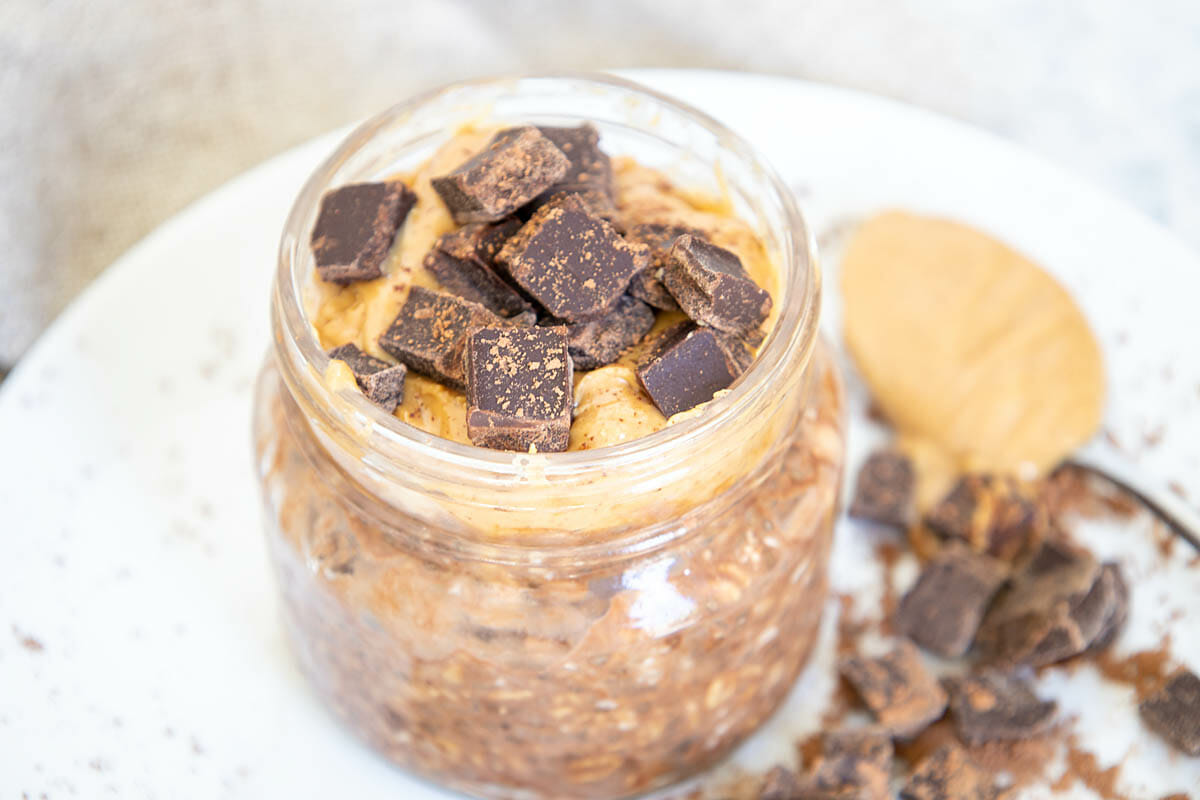 These Chocolate Peanut Butter Overnight Oats with Chia Seeds fill you up for hours and they are portable. An overnight oats without chia seeds is my Chocolate Overnight Oats.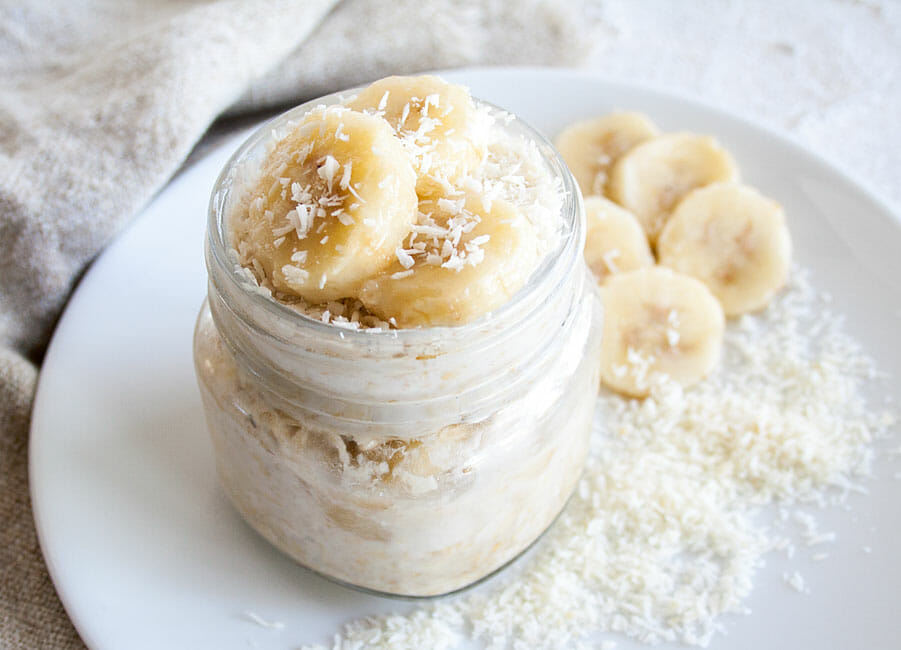 Breakfast that tastes like dessert, yes please! These healthy Banana Cream Pie Overnight Oats are a great way to start your morning.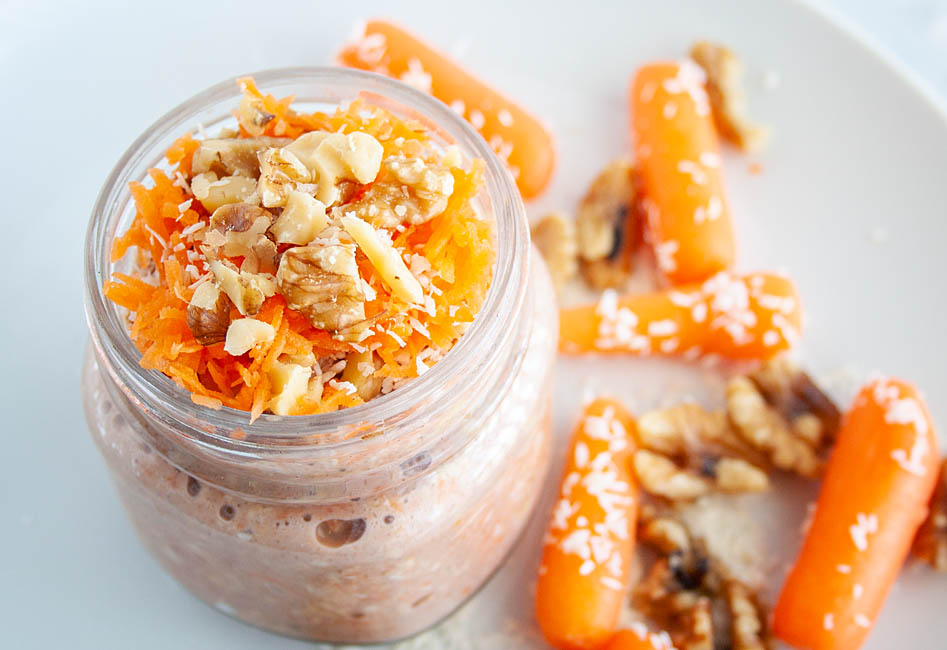 These simple Carrot Cake Overnight Oats are a healthy treat the whole family will love!
These hearty Almond Joy Overnight Oats  make you feel like you're eating dessert, but they're quite healthy.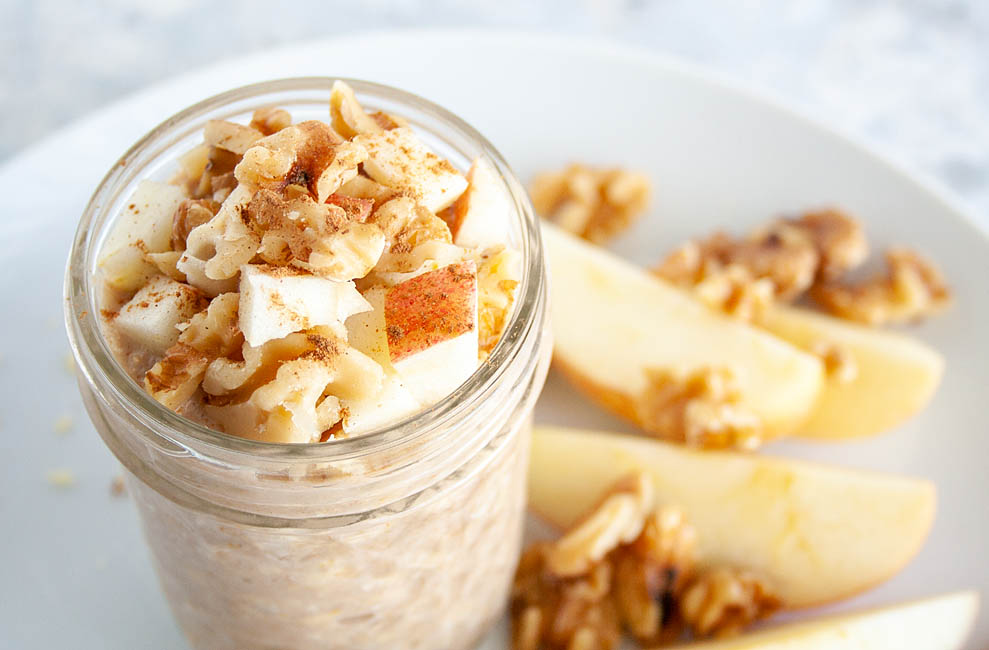 These easy Apple Pie Overnight Oats are a healthy breakfast! Made with pantry staples.
These easy Thai Coffee Overnight Oats made with cold brew or regular coffee are a sweet treat.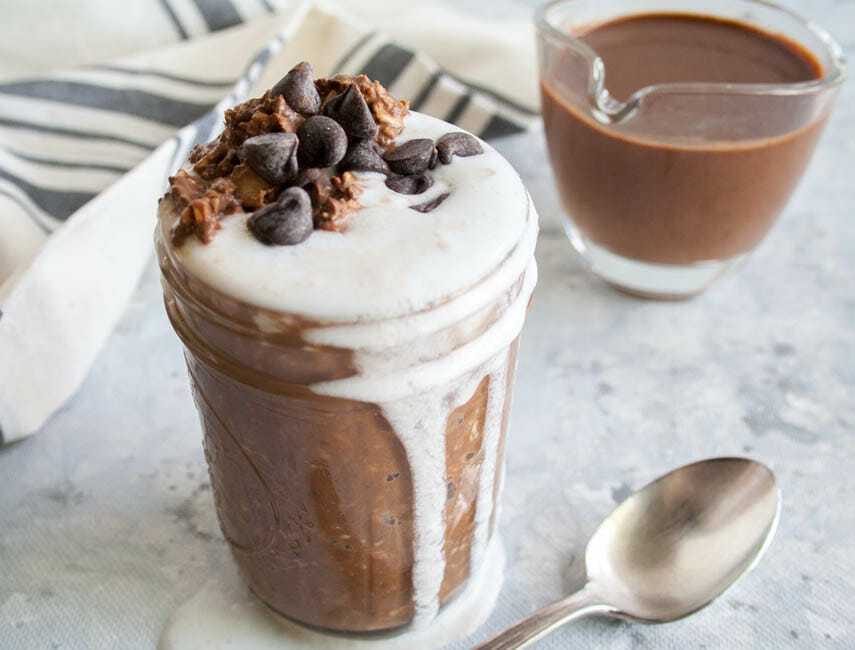 These simple Mint Hot Chocolate Overnight Oats are made with chocolate chips, almond milk, rolled oats, chia seeds, and peppermint extract.
These healthy Pumpkin Spice Overnight Oats are perfect for the holidays.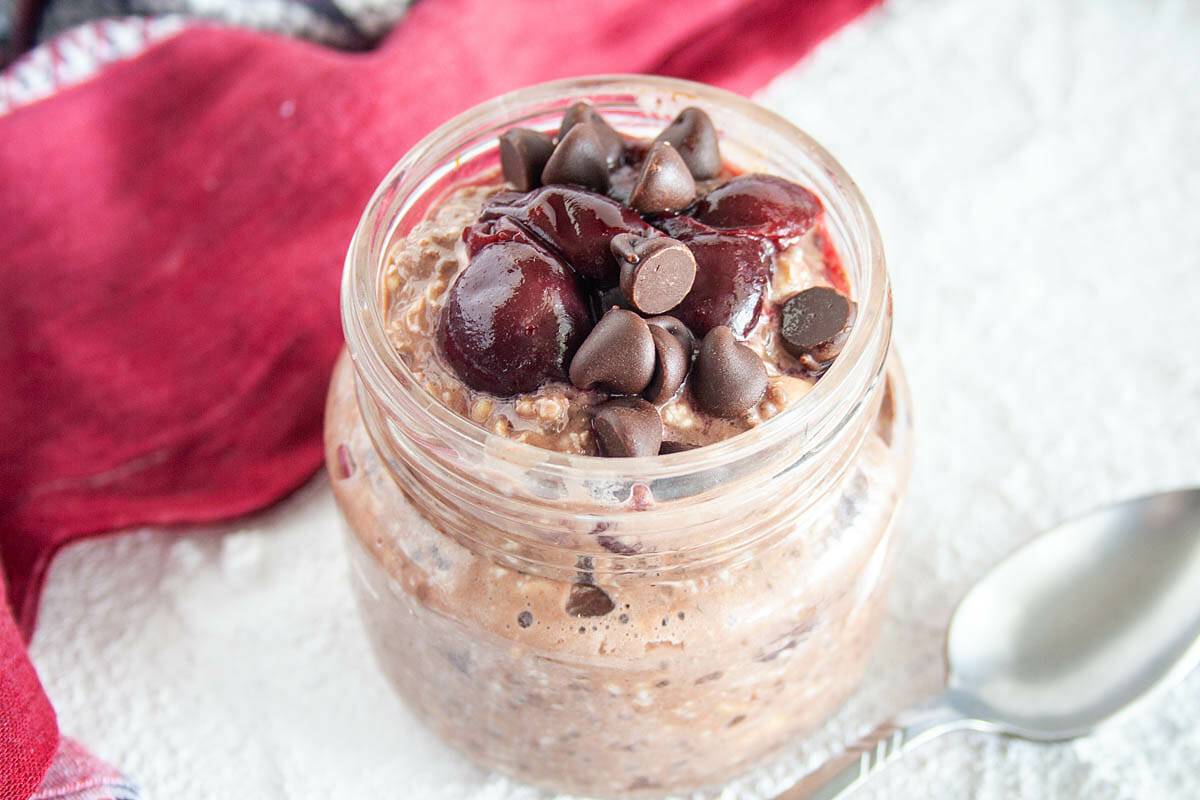 Cherry and chocolate for breakfast? Yes, please! These vegan Chocolate Cherry Overnight Oats are a sweet treat.
Other Vegan Roundups