These creamy no-churn Vegan Ice Cream Recipes will cool you off while satisfying your sweet tooth.
There's no better way to cool off in the hot summer months than some ice-cold ice cream.
Actually, there is one thing that's better and that's with some homemade ice cream.
Homemade ice cream tastes better in my opinion and you can control how much sweetener goes in. Plus the ingredient list is pretty short.
The best part about all of these homemade ice cream recipes is that they're no-churn.
There is really no need to buy an ice cream maker and have yet another gadget taking up space in your kitchen that you barely use. These no-churn ice cream recipes are proof of that.
Yes, it is possible to make creamy delicious ice cream without an ice cream maker. Do you have a food processor or high speed blender? Great, you can make vegan ice cream!
A fun ice cream topping is my Dark Chocolate Covered Cacao Nibs recipe.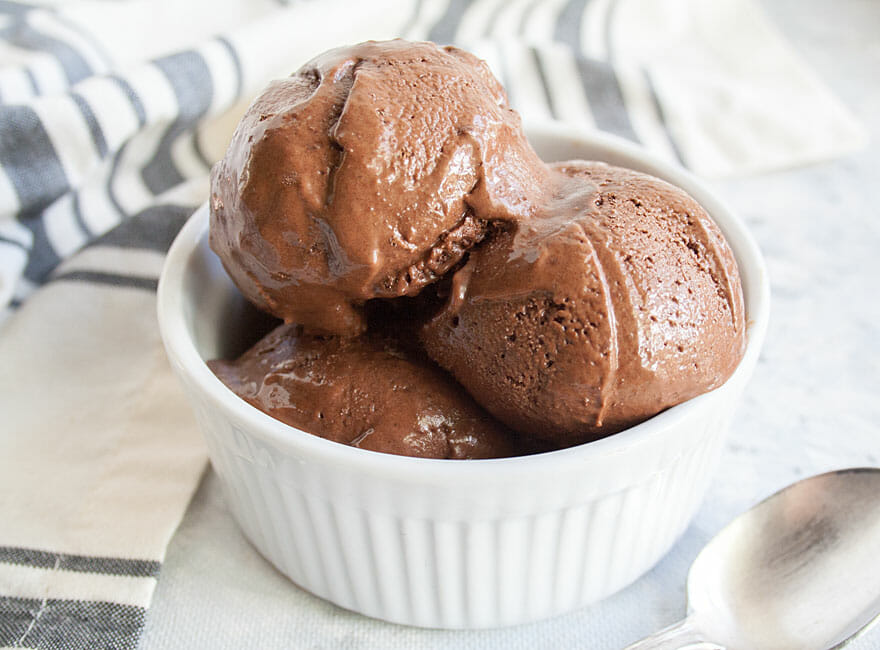 This easy Vegan Chocolate Ice Cream is a rich and creamy treat! Made with sweetened condensed coconut milk to add sweetness.
This creamy Vegan Coffee Ice Cream is a coffee lover's dream. It's made in minutes. It's waiting for it to freeze that's the hard part.
You could also make a Vegan Coffee Ice Cream Float.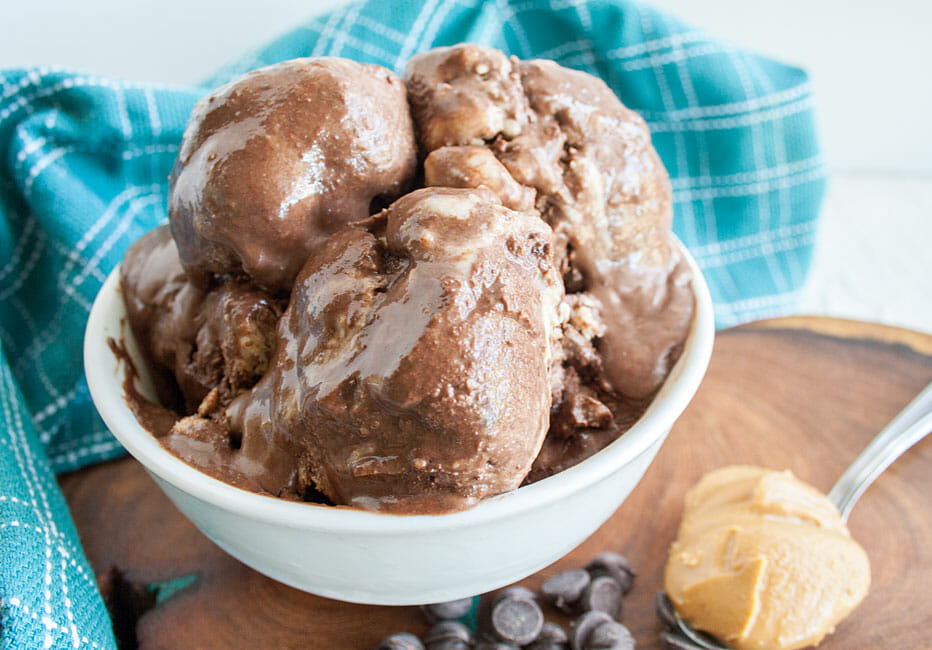 Chocolate and peanut butter are a match made in heaven in this sweet, rich, and creamy no-churn Chocolate Peanut Butter Ice Cream.
This sweet homemade Vegan Mint Chocolate Chip Ice Cream is made with a natural green color. It is the base for my Vegan Shamrock Shake recipe.
This Vegan Chocolate Chip Ice Cream is not only easy to make, but it's also incredibly creamy and sweet.
This creamy Vegan Vanilla Ice Cream is made with vanilla bean and vanilla extract.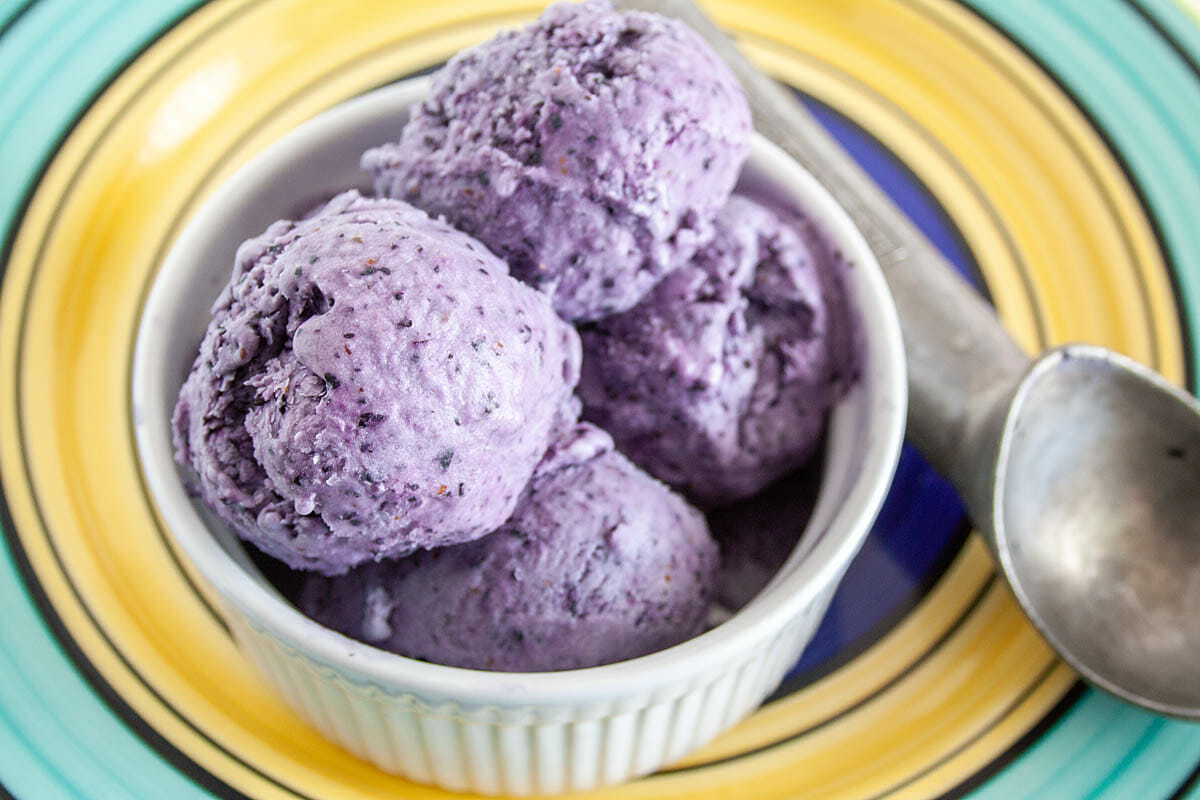 This Blueberry Ice Cream is made with fresh or frozen blueberries, so you can have it anytime.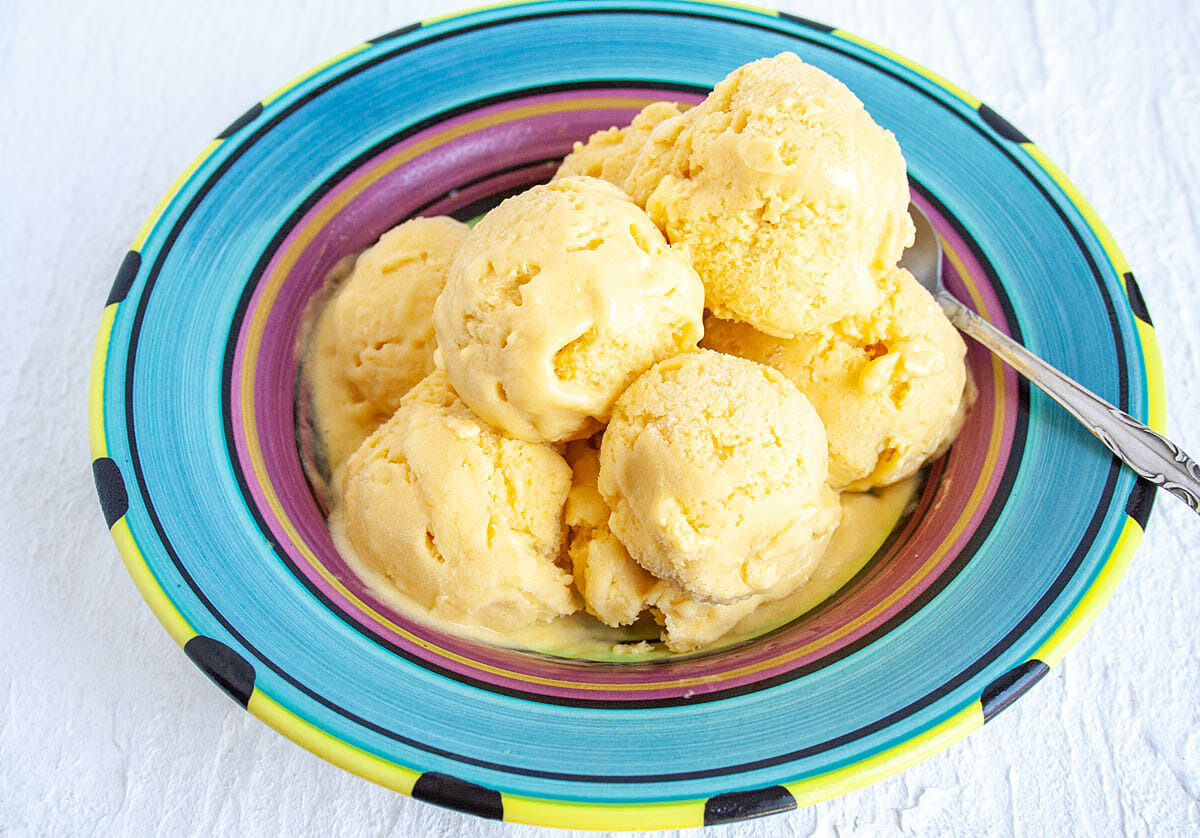 Treat yourself to a mental tropical vacation with this sweet and creamy no-churn Mango Ice Cream.
Even though sorbet isn't ice cream, I had to include this refreshing dessert. This Tropical Sorbet is a healthy refreshing treat for Summer. Made with only 4 ingredients in your food processor!
This Turmeric Ice Cream recipe is spiced with turmeric, ginger, cinnamon, and cardamom.
This Vegan Pumpkin Spice Ice Cream is a great alternative to pie for the holidays!
Other Vegan Roundups